What is tour package?
Tour package is a tour that includes all the elements of a trip from air tickets, fuel surcharges, airport taxes, transportation tickets, hotels, meals, tickets to attractions, and guides,…
When choosing a package tour, you will not have to pay attention to any fees during your travel and discover new places (without the cost of buying each person's things) because all of These fees are paid right from the time you book the ticket.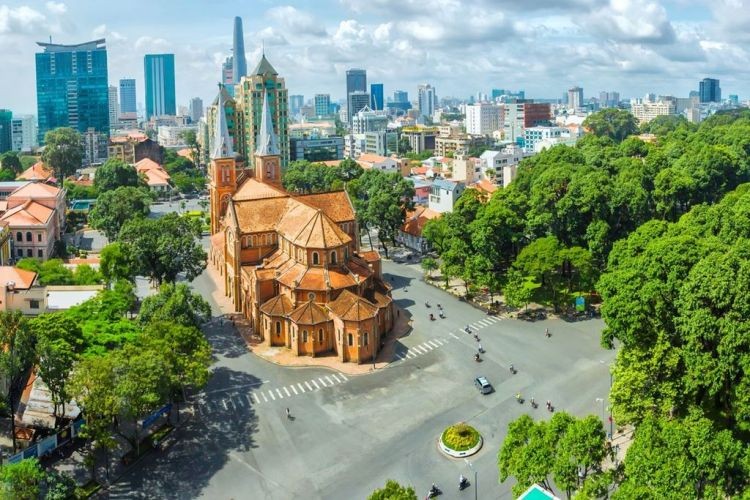 Benefits of using tour packages
Expense
You will not have to spend any extra costs during the trip, which makes the cost management of the entire trip much more effective than other types of travel. like self-sufficient or free and easy.
Save time planning
If you are self-sufficient, you will have to plan your travel schedule, the costs of accommodation, meals, car expenses, etc., then when choosing a package tour, you will save time. plan your trip thanks to the organization of the package tour, because the entire route, destination, hotel room, restaurant, and air ticket,… have been provided by the travel provider.
Prepare luggage
Unlike self-sufficient travel, you will not have to worry about calculating and remembering to carry a large number of things, because most of the necessary items will usually be included by the travel service provider.
Instead of having to carry a lot of things, items such as umbrellas, water, snacks, anti-sickness medicine, even soap, combs, … are provided by the travel agent. . You will only need to bring a few personal items as well as identification.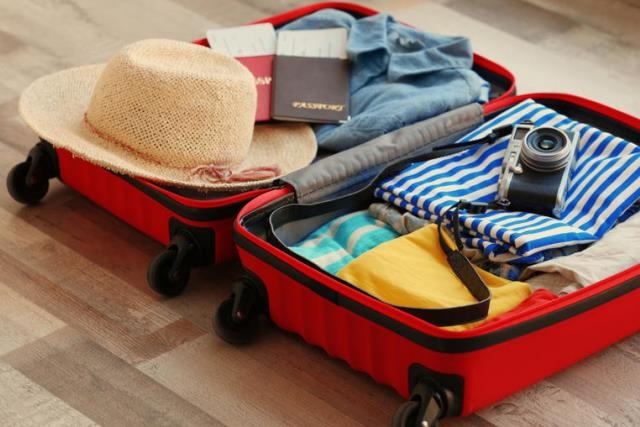 Safety
When you sign up to buy a package tour, you will be covered and committed to safety when traveling, without having to cross the difficult slopes and passes by yourself.
Have a guide to assist
For those who like the safety as well as methodical guidance, a tour package tour will be the right choice for you, because these tours will also include a tour guide. When going to tourist attractions, the tour guide will explain about that destination, helping you to understand more about your destination; In addition, the guide will also concurrently manage the group and take care of you. 
Tour packages to Ho Chi Minh City
Cultural tour package
With more than 300 years of establishment and development, Ho Chi Minh City has many precious heritages and historical sites that attract millions of tourists every year. Coming to Ho Chi Minh tourism, visitors will feel the unique and interesting features of this wonderful city. You will have the opportunity to visit the most prominent monuments and landmarks in the city such as the War Remnants Museum, Cholon – Binh Tay Market, Reunification Palace, Notre Dame Cathedral, and City Post Office,…
If you have a lot of time to stay in Ho Chi Minh City, you can visit the Cu Chi Tunnels, the relic site located at Provincial Road 15, Phu Hiep Hamlet, Phu My Hung Commune, Cu Chi District, Ho Chi Minh City and this place is associated with the resistance war against the French, period 1946 – 1948. The work was carried out by soldiers and people of Tan Phu Trung and Phuoc Vinh An communes to hide and store weapons,…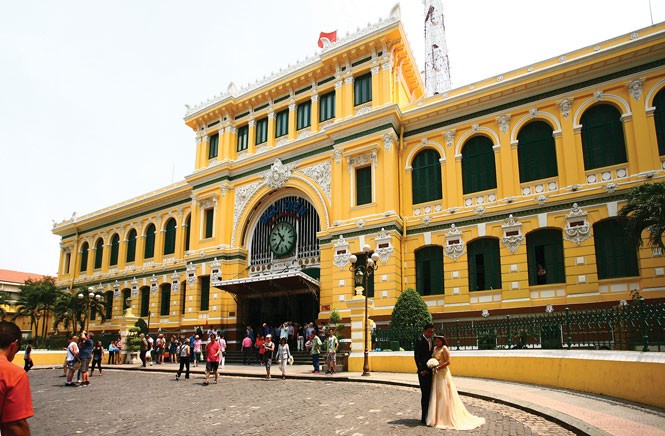 All-inclusive resort tour
Resort tourism is one of the most popular types of tourism. This is a form of tourism with sightseeing, health care, healing, and spiritual tourism activities combined. Around Ho Chi Minh City, there are a lot of resorts that you can choose from and it doesn't take you much time to schedule because the schedule will be built-in and extremely detailed, everything from accommodation, dining, entertainment attractions all have Metta Voyage scheduled for you.
Best 5 tour packages you can refer to: 
This 8-day tour will allow you to discover the charming beauty of the provinces of southern Vietnam in general, and the energetic Ho Chi Minh City in particular. You won't want to miss the chance to see or participate in the famous historic Cu Chi tunnels, and the tour will also take you to explore life on the Mekong River in Vietnam. The journey will fly by as you enjoy your final beach adventures and sunsets. Mui Ne Beach is also home to some of Vietnam's most beautiful beaches! Don't forget to take pictures along the way!
This Vietnam Southern Cuisine 5-day tour will give you a completely different experience. The trip will bring you closer to the local people, enjoy the traditional and famous cuisine of South Vietnam. In addition, during this tour, you will visit the Cu Chi Tunnels, an underground defense system in Cu Chi district, and the Mekong Delta to learn about the life of the people living in the river. These days will definitely make you two hearts and have a different view beyond the hidden beauty of Vietnam.
For this trip, you will have a quick discovery tour through the most famous places of Ho Chi Minh City (former Saigon), then continue with a boat ride to explore the Mekong Delta, passing through the interlaced canals. You will be immersed in the peaceful space and enjoy its wonderful scenery.
Explore the beautiful Mekong River of Southeast Asia. During this short trip, you'll get to see more of the waters of South Vietnam. Observe the livelihood and lifestyle of the people and the incredible beauty of this place.
This trip is to learn about the history and culture of the Vietnamese people. Experience exploring Saigon through famous spots such as Saigon Cathedral, Post Office, colorful Ben Thanh Market,… by Vespa. In particular, during the city tour by Vespa, enjoy the unique street food here. Moreover, you will also learn how to prepare food and learn about the flavors and spices that are present in each dish. A trip to both relax and learn about Vietnamese culture and history has never been more wonderful.
Package travel experience
Travel according to a specific, certain schedule
When deciding to go on a package tour, you need to be prepared that you need to travel according to a certain schedule because to bring a package tour to customers, a travel service provider needs an accurate schedule to calculate costs from accommodation and transportation to entrance tickets. Therefore, if you are a person who likes freedom, traveling to places of interest, this is not a reasonable choice for you.
Find out information before the trip
You should carefully find out the information about the travel schedule, tour policies, travel time, activities taking place during the whole trip, documents to bring… the information you feel you need. 
Prepare the necessary items
You need to prepare all the necessary items such as:
Documents required: ID card/ passport

Clothes/ Personal toiletries

Cash/ credit card

Personal belongings

Mobile phone, portable charger

Sim card Vietnam

Sunscreen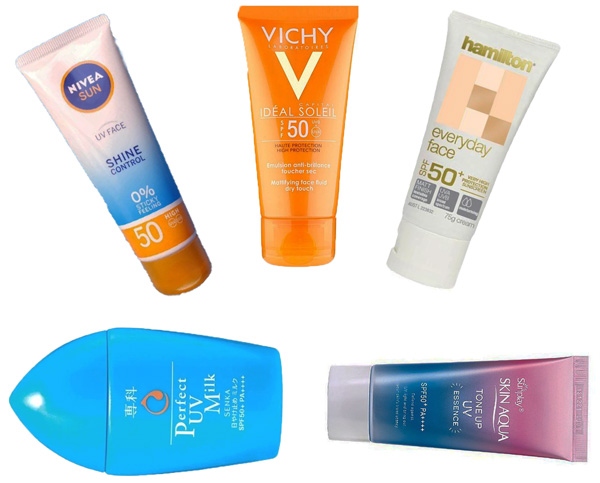 Choose reputable units
Today, when tourism demand is increasing, more and more travel agencies appear, including unequal quality, some travel agencies are willing to lower costs and profits because of the low-cost, low-quality service provided.
Metta Voyage with a professional team, with the desire to bring satisfaction to customers after the trip, good feelings through each destination of customers is our goal, tour programs are subject to change several destinations according to your desired schedule and your time.
Contact us:
Website: mettavoyage.com
Email: [email protected]
Hotline 24/7: + 84 989 383 572
Facebook fanpage: https://www.facebook.com/mettavoyage