[lwptoc]
I. Why is Vietnam one of the best places to spend your honeymoon?
Vietnam is one of the best places to spend honeymoon trips for couples due to its natural beauty, inspiring scenery, vibrant colors, and delicious food. You will have the most magical honeymoon of your life, filled with perfect love and sublimated feelings.
II. 10 Best Places to visit on your honeymoon in Vietnam
1. Hanoi
Hanoi, the capital of Vietnam, is one of the most popular destinations for newlywed couples. They come here to learn about the fascinating culture and long-standing traditions and to have a once-in-a-lifetime experience.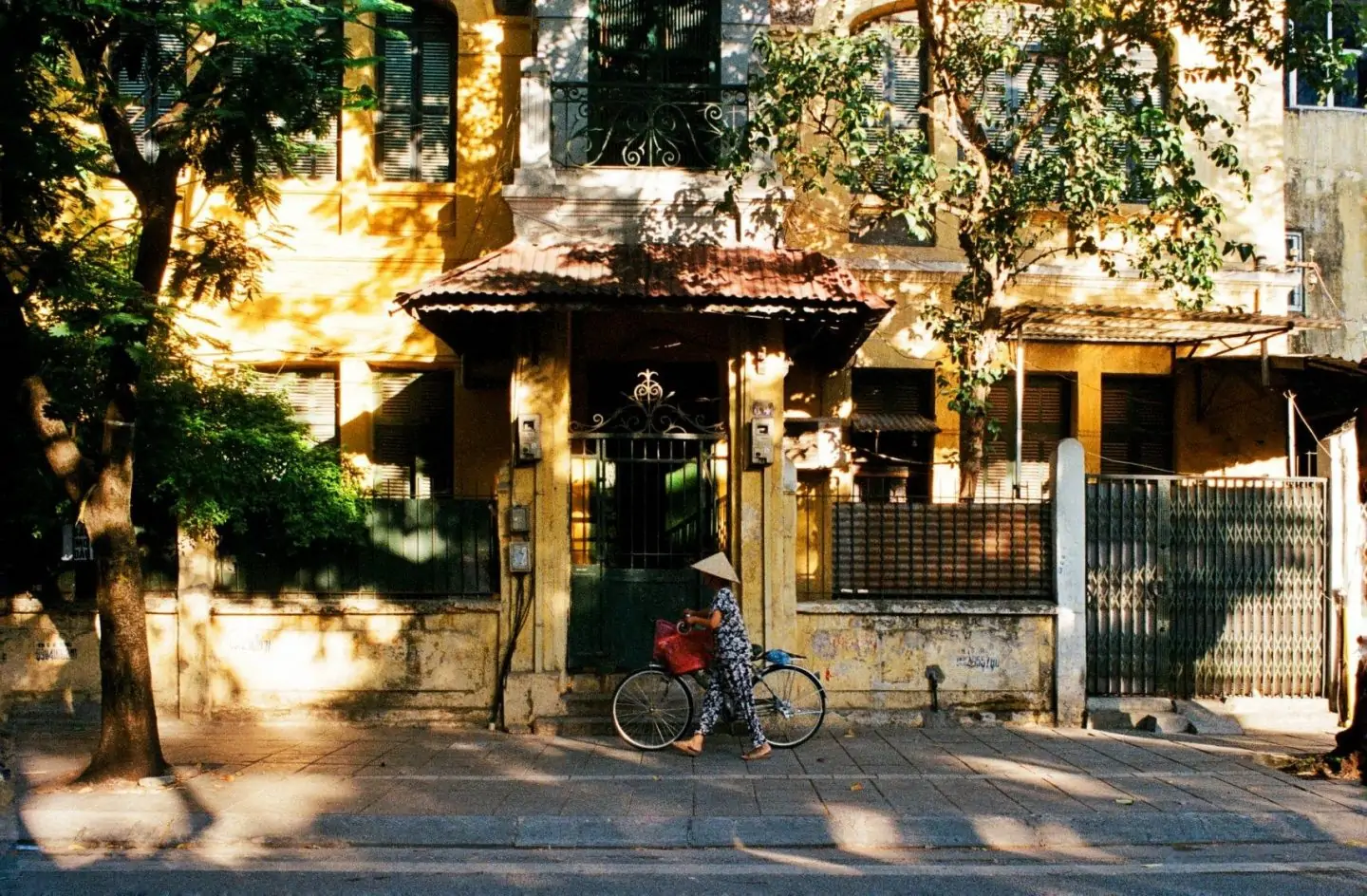 Nothing beats the sweet and energizing ambiance of Hanoi after a long day of wedding preparation.
Hanoi, with its unique architecture, food hubs, and attractions, is certain to be a great place for an Asian honeymoon adventure. This is especially interesting for visitors who are visiting Hanoi for the first time.
What can you do on your honeymoon?
Viewing Hanoi from above at the Lotte Tower observation deck.
Enjoy sunset at West Lake or Truc Bach Lake.
In Tran Quoc Pagoda, pray for love and prosperity.
Plan a weekend night in the Old Quarter's night market.
At the Hanoi Opera House, you can see world-class performances.
Learn about Vietnamese cuisine by taking a street food tour.
Romantic getaways:
La Sinfonía del Rey: 33-35 Hang Dau, Ly Thai To, Hoan Kiem, Ha Noi 10000
La Belle Vie Hotel Hanoi: 105 Nguyen Truong To, Quan Thanh, Ba Dinh, Ha Noi
Meliá Hanoi : 44 Ly Thuong Kiet, Tran Hung Dao, Hoan Kiem, Ha Noi
Suggestions and tips: Walking around the Old Quarter can be exhausting, and you may become disoriented. Then you might want to consider taking one of the cyclos (a bicycle taxi with a three-wheel).
2. Mui Ne
One of the beautiful places you can spend your honeymoon in Vietnam is Mui Ne, which is located about 200 kilometers north of Ho Chi Minh City.
When you come here, you will have an experience of authentic life like a fishing man despite resort-style developments along the coast.
Mui Ne has a long beach that is peaceful and serene. Spending your honeymoon there will make you feel comfortable in a private and romantic setting.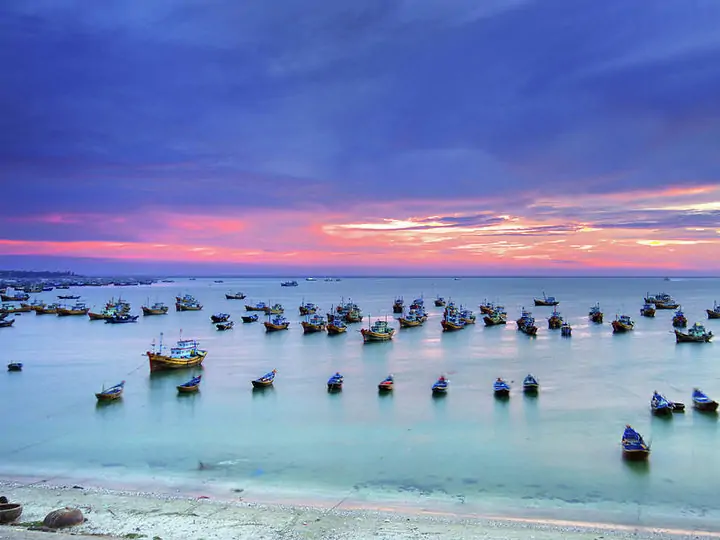 What to do on your honeymoon?
Swimming and sunbathing at the beautiful and clean beaches.
Enjoy a private and romantic time in a resort with a sea view room, roses, candles, wine on the first night.
Cycling along the sea coast in Mui Ne or discovering Suoi Tien.
Explore Doi Hong – the red sand dune in Bau Trang. In there, you can admire the beautiful lake and endless white sand dull
Romantic stays:
Sailing Club Resort Mui Ne: Central Mui Ne Beach, Mui Ne
Centara Mirage Resort Mui Ne: 4 wards, Phan Thiet City, Binh Thuan Province 77100
Amaryllis Resort & Spa: Phu Hai Beach, Mui Ne
Tips & suggestions:
Sand – Sledding in the Sand Hill Bay or Red Sand Dulls are these experiences that you shouldn't miss on your vacation.
3. Nha Trang

Nha Trang attracted many tourists because of its beautiful beaches and romantic scenery. Once you come to Nha Trang, you will never forget its golden sunlight, silky beach sand, deep blue, and alluring cuisine. That is the reason why Nha Trang is one of the best places to spend a honeymoon in Vietnam.
What to do on your honeymoon?
Enjoying a romantic atmosphere at a luxury resort.
Discover Nha Trang Bay on the boat
Participating in beach activities like kayaking, swimming, and snorkeling
Taking a mud bath at Thap Ba hot spring
Romantic stays:
L'Alya Ninh Van Bay: Tan Thanh Hamlet, Ninh Ich Commune, Ninh Hoa, Nha Trang
Six Senses Ninh Van Bay: Ninh Vân, Ninh Hòa, Khanh Hoa Province
Amiana Resort Nha Trang: Pham Van Dong,14 Ward, Khanh Hoa 650000
Tips & suggestions:
There are some specialists foods you should try when staying in Nha Trang like Nem Nuong (grilled fermented pork roll), Bun Cha Ca (Fried fish noodle), Bo Nuong Lui Lac Canh (Lac Canh grilled beef) and Banh Can (Can Cakes)
Phu Quoc Island
Phu Quoc is known as the honeymooners' paradise in Vietnam. Located in the Gulf of Thailand, surrounded by white sand, pristine beaches, and peaceful fishing villages.
Pearl Island is an excellent choice if you want to enjoy a spacious and peaceful environment. The wild forest, lyric sea, and romantic stream are all in harmony, resulting in a lovely Chinese ink drawing.
That is why Phu Quoc is consistently ranked as one of the best honeymoon destinations.

Things to do on honeymoon:
Visiting the fishing village of Ham Ninh, which is famous for its crab dishes
Hiking and trekking in Phu Quoc National Park to see rare wildlife and mature trees.
Paddling through the clear seas to see colorful fish follow your ocean trail
Kite surfing will be a fantastic activity to participate in.
Romantic stays:
Salinda Resort Phu Quoc Island: Cua Lap Hamlet, Duong To Commune, Phu Quoc Island
Seashells Phú Quốc Hotel & Spa: 1 Vo Thi Sau road,1 district, Phu Quoc, Kien Giang
JW Marriott Phu Quoc Emerald Bay Resort & Spa: Kem Beach, An Thoi Town, Phu Quoc Island.
4. Ha Long Bay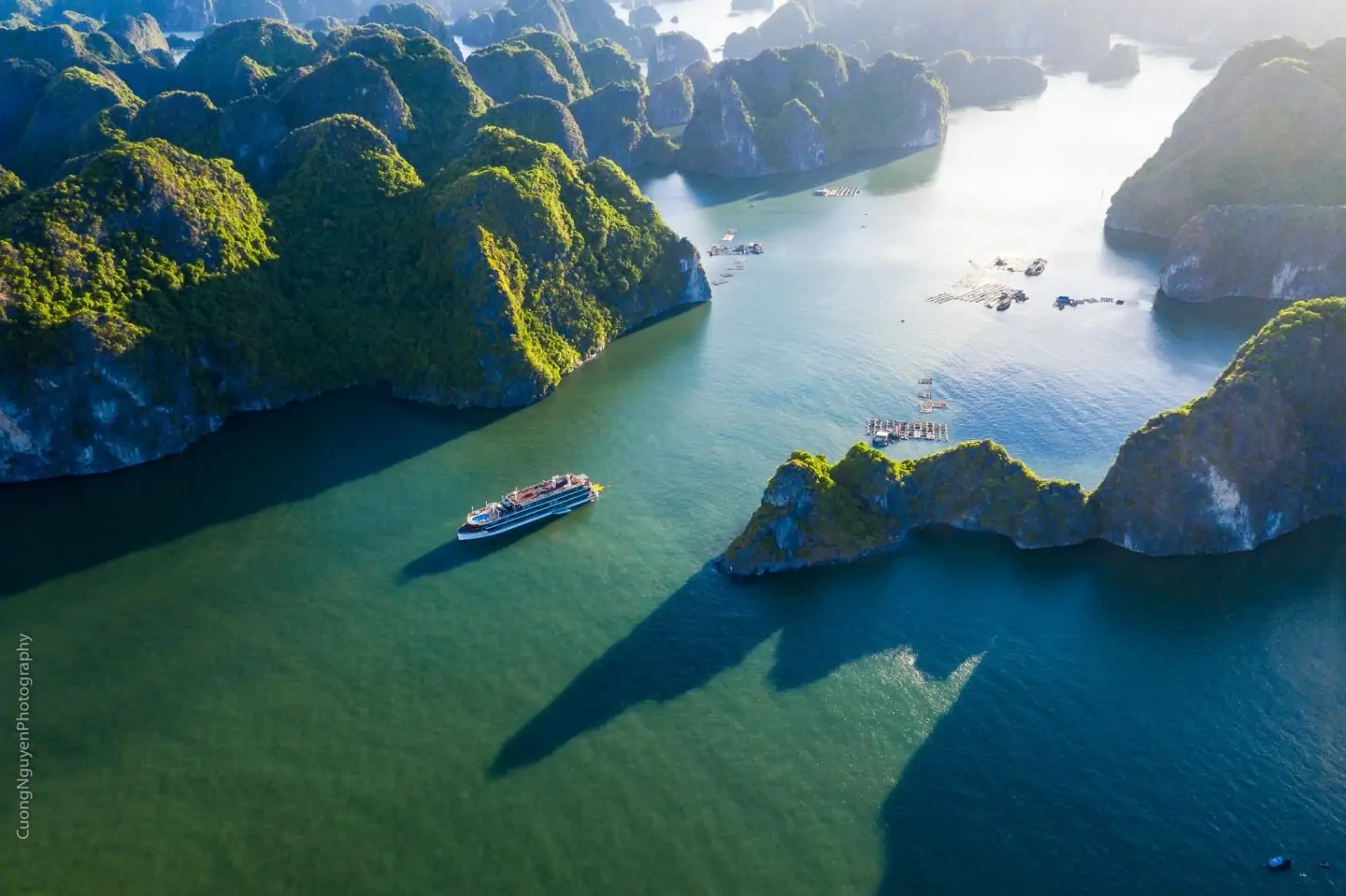 Halong Bay is one of the best places to spend your honeymoon in Vietnam because of its glorious sight with huge limestone cliffs covered by freshwater.
Halong Bay is known as one of the world's seven new wonders. It is both magnificent and mystical, a miraculous feat of Mother Nature.
Watching the sunrise over the bay and having dinner with your lover on the boat while looking out at the fresh and green water will undoubtedly be the most romantic feelings you've ever experienced.
What to do on your honeymoon?
Diving is the most popular activity in Halong Bay for experiencing the underwater world.
Check out Fighting Cocks Island, one of the most well-known landmarks in the Halong Bay area, which features two large rocks that resemble two cockerels fighting.
Squid fishing at night and barbecuing with these delectable sea creatures
Traveling to Cat Ba Island, Vietnam's largest island in the north.
Romantic stays:
HaLong Paradise Suites Hotel: Ngoc Chau, Paradise Town, Halong Bay, Tuan Chau Island
Vinpearl Resort & Spa Ha Long: Hon Reu, Bai Chay, Ha Long Bay
President Cruise: Tuan Chau Island, Quang Ning
Tips & suggestions: Must-to-try food in Halong Bay: squid sausages, ngan, sa sung, snail
5. Con Dao Island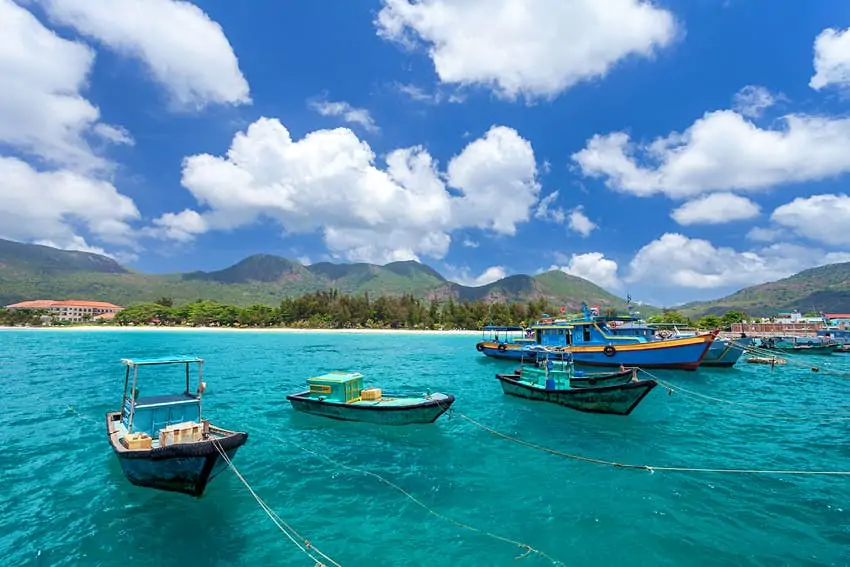 Con Dao is a romantic vacation option for Phu Quoc and is located in the province of Ba Ria – Vung Tau. Because there are fewer tourists than in Phu Quoc, you will have more privacy.
Con Dao is popular among couples because of its untamed natural beauty, beautiful beaches, and luxury hotels and resorts. Its seafood is very diverse and delectable.
Six Senses is one of Con Dao's most popular resorts. It is a top-visited resort on the island because of its jungle cinema, beachside restaurant, in-villa BBQ, chili table, hammam, and spa.
What to do on a honeymoon?
Enjoy scuba diving and snorkeling in Phu Quoc to witness the sparkling colorful coral reefs and also the colorful fishes under the sea.
Relax on the Dam Trau Beach which is quite pristine and peaceful
Riding around the island by motorbike to enjoy the beauty of nature
Taking a short trek to Con Dao National Park
Romantic stays:
Six Senses Con Dao: Dat Doc Beach, Ba Ria – Vung Tau
Tan Son Nhat Con Dao Resort: 06 Nguyen Duc Thuan, An Hai, Ba Ria – Vung Tau Province
Con Dao Resort: 8 Nguyen Duc Thuan, Ba Ria – Vung Tau
Tips and suggestions: The seafood dishes are worth trying. It's best to have snails, fish, or shrimps in Con Dao Night Market.
6. Da Nang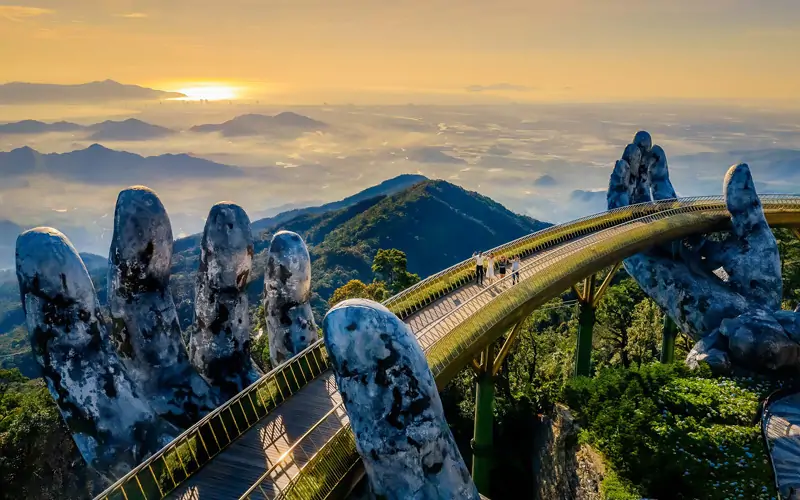 When considering a honeymoon in Vietnam, Danang will be a great option.
The port city, which is regarded as Vietnam's most worthwhile living city, may surprise couples with its vibrant beauty of the green city, which includes many tourist attractions such as the Ba Na Hills, Han River, and Cham Museum.
Ba Na Hill, in particular, is a must-visit for an unforgettable experience of peace, nature, and fresh air; it is also home to the world's longest single-track cable car.
What to do on a honeymoon?
Visiting Ba Na Hills, one of the premium attractions in Danang that people flock here from all regions of the country for the cooler climes and spectacular views from the summit
Sunbathing in My Khe Beach stretches 20 miles along the eastern coastline.
Climbing the Marble Mountains which consists of five separate limestone and marble hills.
Watching the show at Dragon Bridge which lights up the bridge in the evening
Romantic stays:
Danang Golden Bay: Le Van Duyet, Nai Hien Dong, Son Tra, Danang
Grandvrio City Danang: 01-03 Dong Da, Hai Chau, Danang
Seashore Hotel – Apartment: 15-16 Hoang Sa Son Tra, Danang
7. Hoi An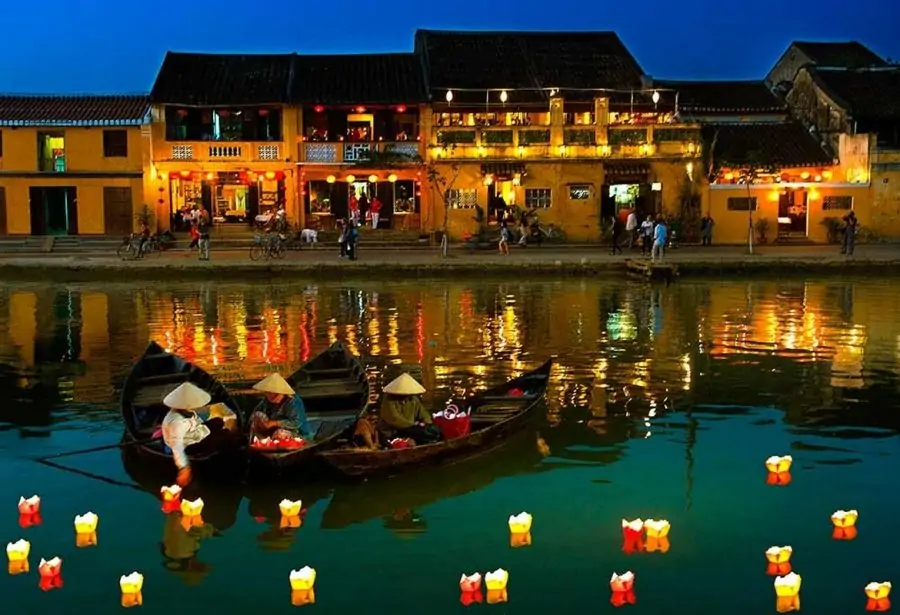 Hoi An Ancient Town is a famous tourist destination about 30km southwest of Da Nang city center. Not noisy, bustling, Hoi An has a calm and ancient beauty. The attraction of the 400-year-old urban area comes from the ancient architecture, moss-roofed houses, colorful lantern streets,… So Hoi An is very suitable for these couples who love calm and want to spend their honeymoon in peace.
What to do on your honeymoon?
Sampling the exotic and delectable street food. A wide variety of snacks are available at a reasonable price.
Walking through Hoi An Old Town along the peaceful road while admiring the beautiful river.
Take a romantic sunset dinner cruise with magnificent views of the Thu Bon and Hoai rivers.
Cua Dai Beach was visited. Although it is not one of Vietnam's most beautiful beaches, it is a wonderful place to spend a lazy day.
Romantic stays:
Venus Hotel & Spa: 116 Hung Vuong Street, Hoi An
Hoi An Holiday Villa: 414/9 Cua Dai, Hoi An
Tropical Beach Hoi An Resort: Lac Long Quan, Cua Dai Beach, Hoi An
Hoi An Silk Village Resort & Spa by Embrace: 28 Nguyen Tat Thanh Street, Tan An, Hoi An
8. Dalat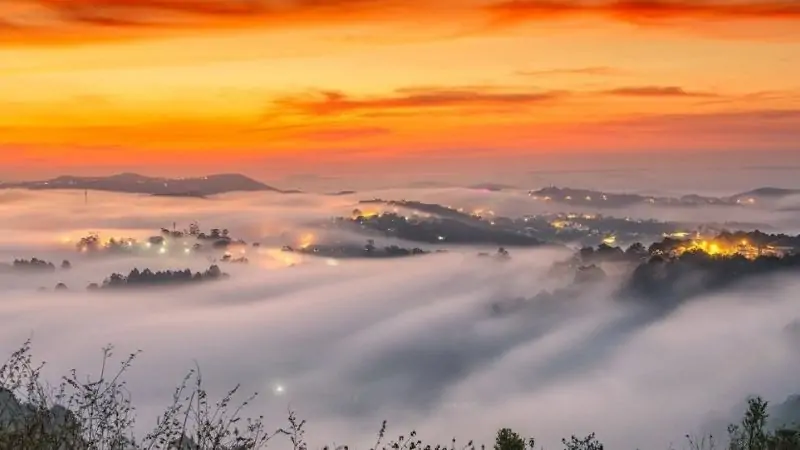 "If you're in love, a week in Da Lat – a rhythmic land of flowers and romance – will make your love turn into a happy ending!" said travelers.
Dalat is located in Vietnam's South Central Highlands and was once a French playground. It's now known as the "Valley of Love," and it's surrounded by a cool, fresh, and inviting atmosphere.
For its beautiful scenery, vivid blue skies, flower-filled parks, and local edible treatment, Da Lat is always at the top of the list of places to visit in Vietnam for a honeymoon.
What to do on your honeymoon?
There are plenty of places to visit in Da Lat. But especially for couples, Valley of Love, or so-called Thung Lung Tinh Yeu, is a premium place to go. It has a romantic view of silence, grace, and green. Or, the Lake of Sorrow (Ho Than Tho) with a tale of two lovers, and beautiful Tuyen Lam Lake are also worth your visit.
Visiting a not-quite-finished and striking fantasy house that was designed by a war hero's daughter is for those who are interested in architecture.
Climbing to the top of Langbiang Mountain, then enjoying the nice views of Dalat and surrounding valleys and mountains
Going to a hill-top pagoda by a brief cable car which rides over the pine forest
Romantic stays:
Hotel Colline Dalat:10 Phan Bội Châu, 2 District, Da Lat, Lam Dong
Wonder Hotel Dalat: 194 Đ. Do Nhua, Dang Lam, Hai An, Hai Phong
Du Parc Hotel Dalat: 180 3/2 Street, Da Lat
9. Sapa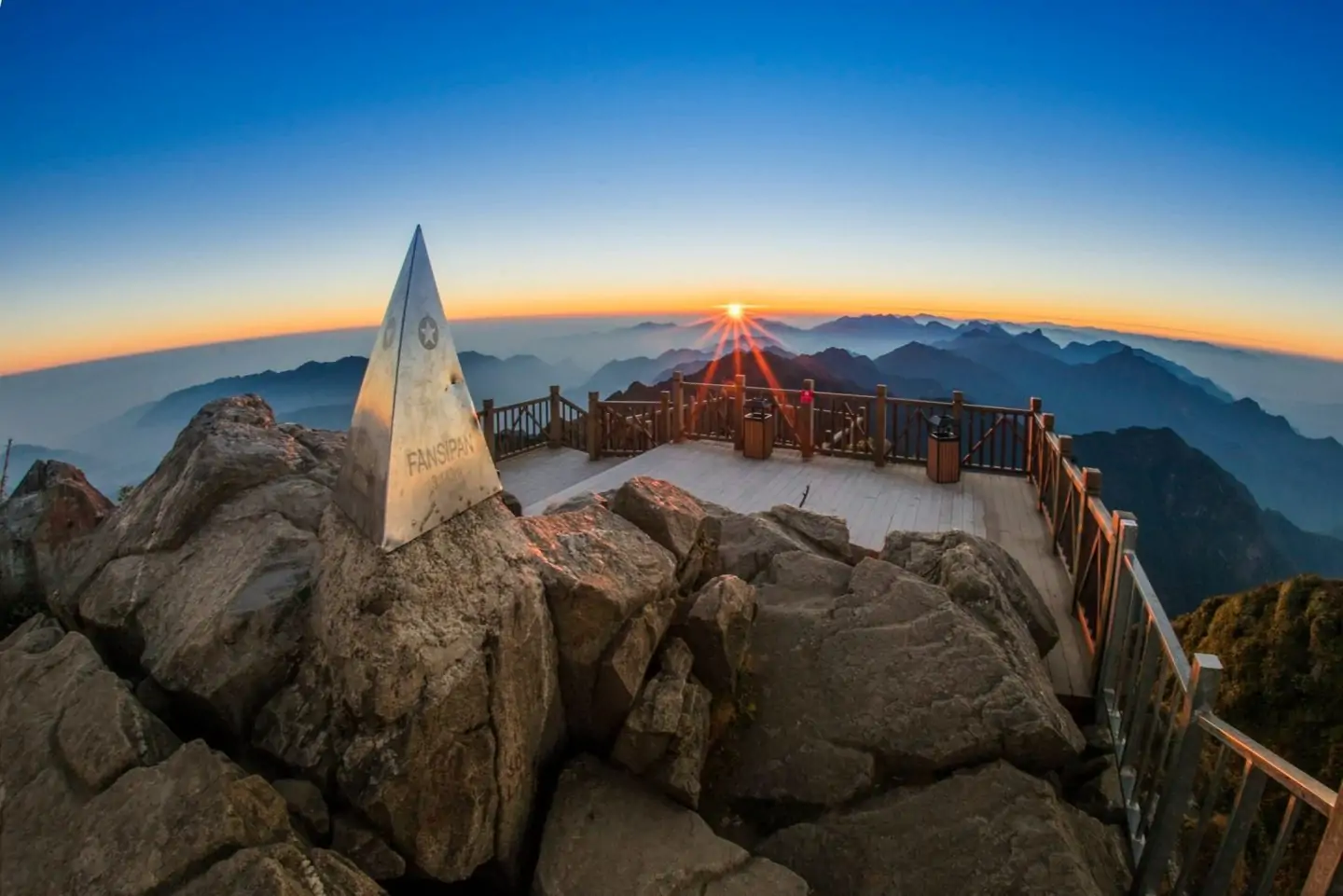 Sapa is one of the most charming destinations for couples in Vietnam. It is famous for the cool air, picturesque waterfalls, marvelous mountain sceneries, and ethnic Hmong villages.
It is a perfect place for the newly wedded as a misty city in a Western-style valley.
The town welcomes honeymooners all over the world to invest their sweet holiday with beautifully arranged terrains that reflect harmony between people and nature.
What to do on a honeymoon?
Shopping for handicrafts which are made by hill-tribe women. You can buy them as souvenirs for your friends and family members.
Renting a motorbike and driving around. By motorbike, you can go to almost popular locations in Sapa
Conquering Fansipan is a must. It is the highest peak in Indochina. You can reach its summit by cable car and enjoy the stunning views over the city and the green terraced rice fields right below.
Romantic stays:
SILK PATH GRAND SAPA RESORTS & SPA: Doi Quan 6, Group 5, Sa Pa, Lao Cai 330000
Bamboo Sapa: 18 Mường Hoa, Sa Pa, Lao Cai
KK SAPA HOTEL: 036 Mường Hoa street, Sa Pa, Lao Cai 31700
III. CONCLUSION
There are 10 places we recommended for you to spend 10 days in Vietnam for a honeymoon.
Contact Metta Voyage to have a special price when booking the hotel! Don't forget to follow us on social media through the link below!
Feel free to contact us via: https://mettavoyage.com/contact-us/ to have more information!
Website: mettavoyage.com
Email: [email protected]
Hotline 24/7: + 84 989 383 572
Facebook fanpage: https://www.facebook.com/hanhtrinhtinhtan