Metta Voyage, a leading travel company, made a strong impression at the ITB Berlin – the world's largest travel trade show. The company's participation in the event not only increased its global profile but also established its credibility as a reliable player in the travel industry.
At the trade show, Metta Voyage showcased its range of unique travel experiences and services, including adventure travel, cultural tours, and luxury getaways. The company's team of travel experts, including CEO Phan Trong Thang and COO Nguyen Cuong Bach, was on hand to offer advice and guidance to attendees, highlighting its commitment to providing personalized and high-quality services to clients.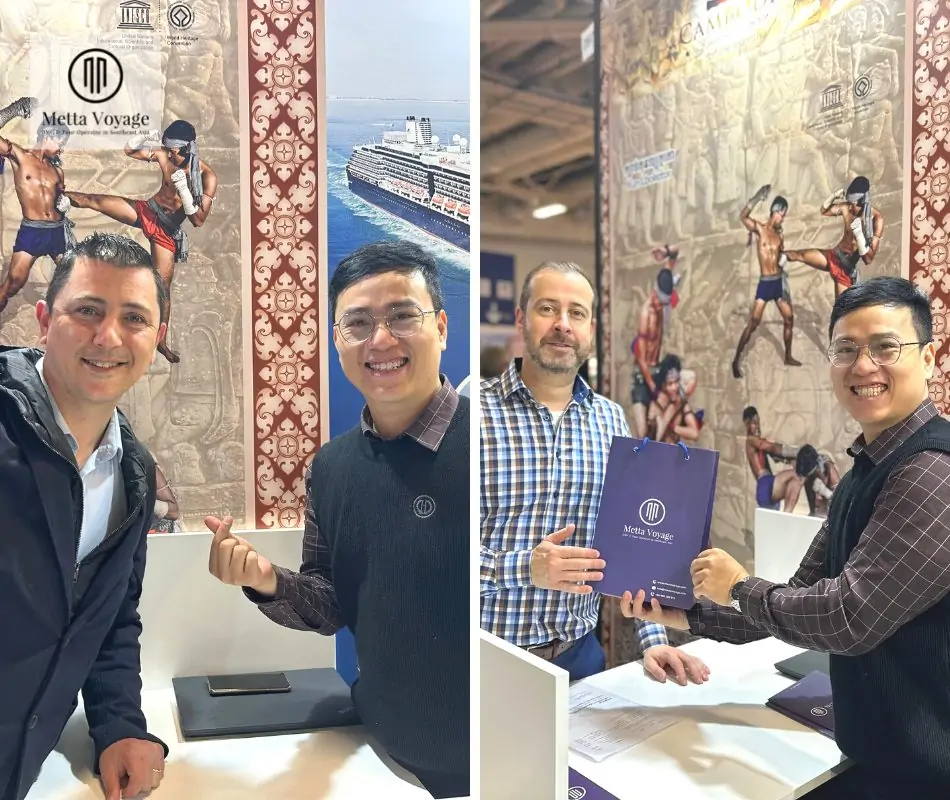 In addition to its presence at the trade show, Metta Voyage also launched a new line of wellness tourism and group tour packages, further expanding its offerings to cater to diverse customer needs. The wellness tourism packages focus on holistic wellness and mindfulness, with activities such as yoga, meditation, and spa treatments. The company's wellness tours are designed to promote physical and mental well-being while helping travelers reconnect with nature and themselves.
Metta Voyage's efforts to penetrate the global market have been successful, with the company attracting interest from several countries, including Italy, France, the United States, Australia, the Middle East, and Asia. These countries have expressed interest in partnering with Metta Voyage to offer their clients unique travel experiences in Southeast Asia.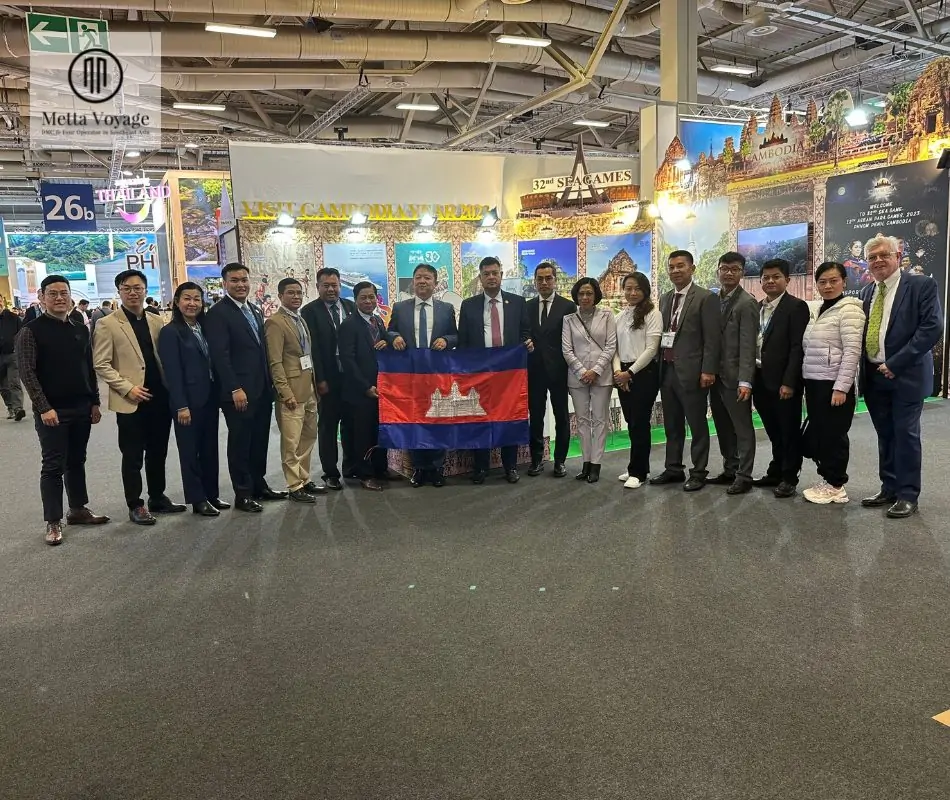 Moreover, Metta Voyage has partnered with leading wellness providers to ensure that its wellness tours offer the highest quality services and experiences. The company's wellness tours include visits to top wellness retreats, healthy meals, and wellness activities such as yoga, meditation, and mindfulness sessions.
The presence of CEO Phan Trong Thang and COO Nguyen Cuong Bach at the trade show highlights the company's commitment to leadership and expertise in the travel industry. Their extensive experience in the industry and dedication to providing exceptional service has played a significant role in Metta Voyage's success.
Metta Voyage's success at the ITB Berlin and the launch of its new products have undoubtedly strengthened its credibility in the travel industry. The company's commitment to innovation and quality service continues to set it apart from its competitors, making it a top choice for travelers seeking unforgettable experiences.
Thank you for taking the time to read the article, and see you in the next one!
Contact us
Website: https://mettavoyage.com
Email: [email protected]
Hotline 24/7: + 84 989 383 572