What is culture tour? 
Cultural tourism is a type of tourism that allows visitors to discover the cultural attractions of a region or a country. When choosing this form of tourism, visitors will have the opportunity to expand their knowledge of culture, national identity and gain experience in this field.
Cultural tourism uses cultural elements to attract tourists such as regional customs, beliefs, famous historical sites, architecture, and souvenirs that represent that region's culture.
The meaning and benefits of cultural tourism
Cultural tourism not only helps tourists better understand the region and country they choose to explore but also helps the state pay more attention to cultural preservation, bringing a huge budget and contributing to cultural tourism taking the throne in the tourism industry
In the context of modernized society, 4.0 technology is gradually creeping into people's lives, cultural tourism has greatly contributed to the preservation of original cultural values through sightseeing activities. for the purpose of contributing to the cost of enhanced conservation.
Forms of cultural tours in Vietnam
Tangible culture
Material products of historical, cultural and scientific value, including historical-cultural relics, scenic spots, relics, antiquities and national treasures. Physical culture tourism helps visitors to see and learn more about the characteristics and history of the landscape.
Intangible cultural
Intangible culture is the opposite of material culture, which is spiritual cultural values, intangible things that we cannot see or hold but can feel, feel, for example. folk songs and proverbs, performing forms, mythical stories, singing, artistic melodies…
Spiritual cultural tour
Spiritual tourism develops on the basis of exploiting spiritual-cultural factors, meeting spiritual needs of people, including tourism activities about tangible and intangible cultural values. associated with particular beliefs, religions or spiritual values.
Cultural tourist areas in Vietnam
You can explore various types of cultural tourism from all over the beautiful country of Vietnam. Below are some suggestions for you:
Hoi An cultural tour
Hoi An Ancient Town, the most wonderful destination in Vietnam, is recognized by UNESCO as a World Cultural Heritage. When you come here, you can experience the culture in the old town through history museums, heritage houses and enjoy food and shopping.
Extremely interesting cultural experiences when in Hoi An
Explore the old town: You can walk through the streets, visit the museums and beautiful buildings.

Visit craft villages: Around Hoi An there are a number of craft villages where you can see and learn the process of making some crafts, such as making ceramic vases, etc.
Hanoi cultural tour 
Hanoi, which has a lot of local cultural tourist attractions, is influenced by both the local culture of Vietnam and the colonial powers that once occupied the capital. In Hanoi, you will find many buildings, many ancient architectural works
Extremely interesting cultural experiences when in Ha Noi
Explore the museums: There are a number of museums in Hanoi that tell about Vietnam's culture and colonial past.

Exploring the Old Quarter: Experience the local street life, see French architecture, Chinese temples and historic Vietnamese buildings.

Watch a water puppet show
Ha Giang cultural tour
Traveling to Ha Giang, visitors will have the opportunity to visit villages of ethnic minorities and local markets. Here you will learn and discover the diversity of the customs and habits of the villages.
Extremely interesting cultural experiences when in Ha Giang
Take a motorbike tour to fully explore the breathtaking natural landscape of this place.

Visit the markets: One of the best ways to experience local life is to visit a market.
Sapa cultural tour
Sapa tourism is made more wonderful by the easily accessible local culture, you will have the opportunity to fully explore the culture because you can walk around town, from village to village, where you get to meet with ethnic minority groups. You will have the opportunity to experience the local life of the people here, and pass through the rice fields where the people are busy working.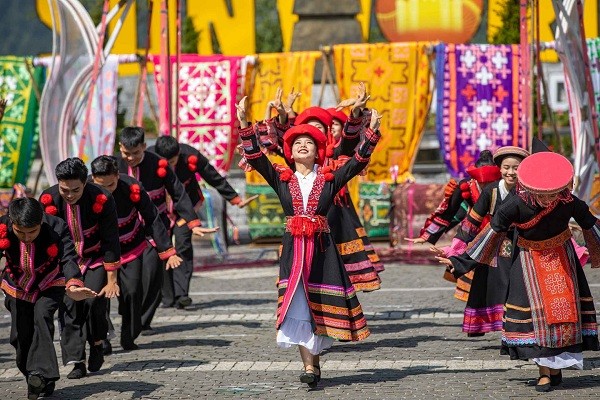 Extremely interesting cultural experiences when in Sapa
Learn about the local culture while trekking

Visit the markets: This is the best place to discover the typical culture of Sapa people.

At a homestay, you will live with a local family, where you will enjoy food cooked over a traditional fire and this is also the most unique way to get in touch with the local culture.
Hue cultural tour
If you enjoy exploring history or exotic cultures, you cannot miss the old royal capital of Vietnam. Hue once represented the strength of the Vietnamese empire, is a city full of monuments, temples, palaces, and tombs, attracting tourists from all over the world to visit.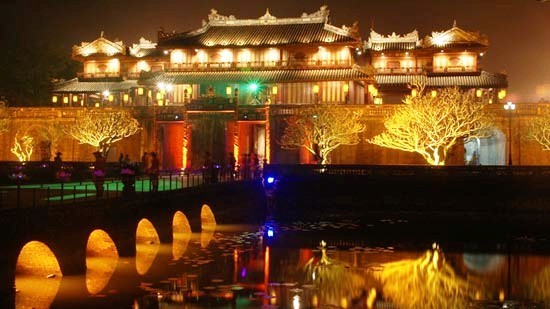 Extremely interesting cultural experiences when in Hue
See ancient structures and discover royal history.

Take a boat ride on the Perfume River and see the sights located along the river.

Go to the demilitarized zone if you want to learn more about past wars
Ho Chi Minh City cultural tour
The culture of Ho Chi Minh City, formed by the Western empire, is a perfect blend of Asian and Western cultures. Come here, you will have the opportunity to see skyscrapers, French colonial buildings, ancient Chinese temples, modern bars and large shopping malls.
Extremely interesting cultural experiences when in Ho Chi Minh City
Take a motorbike to explore Ho Chi Minh City, you will feel like a real local. You will pass through busy streets, filled with motorbikes and scooters, to famous attractions.

Visit Vietnam War Sights: You can visit different sites, like the War Remnants Museum, Cu Chi Tunnels and Independence Palace, where the war ended.
Contact us:
Website: mettavoyage.com
Email: [email protected]
Hotline 24/7: + 84 989 383 572
Facebook fanpage: https://www.facebook.com/mettavoyage