Facing major changes in tourism services when COVID 19 has gradually weakened. People's tendency to travel is also gradually returning, possibly even stronger in June. For wealthy tourists who love and are passionate about traveling to luxury destinations in the country, Renting a whole resort, traveling by private plane with a team of attendants including maids, chefs,… is just one of the very small requirements. In this article, we have put together a few destinations for you to choose in your luxury travel, famous hotels that are worthy of your time during your vacation.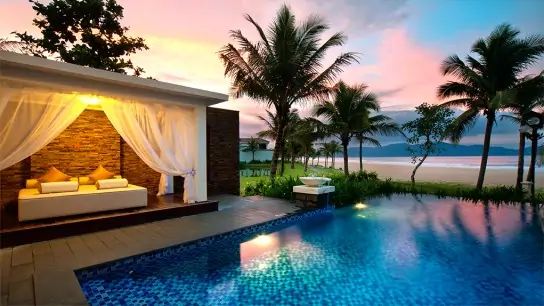 1. What is a luxury tour?
What really attracts visitors is probably experiencing delicious cuisine, exotic dishes that, if enjoyed once, will definitely remember forever.
For rich travelers, what they want in a luxury tour is to be able to find new things, experiences that they have never experienced in their own country without having to go far. Luxury tours but need to be authentic, less disturbed and affected by outside things, different will convince them.
Besides, the luxury tour also serves customers to play golf, discuss business and sign contracts.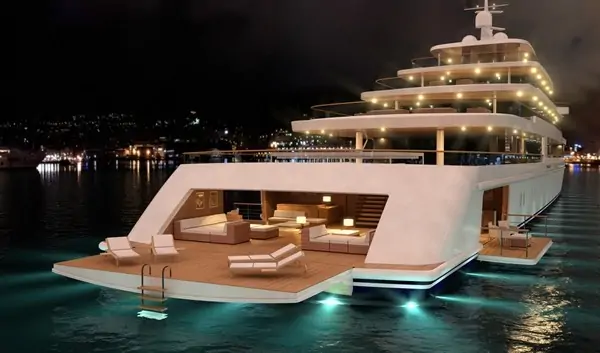 2. Group of customers in luxury tour
There are groups of customers choosing luxury tours divided into many categories with different purposes:
Chosen for luxury, shimmering images to share on social networks
Choose for the new, different from everyday life
Choose for the uniqueness, in the direction of the desire to enjoy luxury and wealth
Choose for convenient services are available and reasonable
3. The reality of traveling in Vietnam
Vietnam's tourism is gradually recovering to regain its growth momentum in the coming time with effective and practical solutions in the new normal. Vietnamese people can travel all year round, especially in spring and autumn, when the weather is not too harsh or rainy. They often choose for themselves trips on holidays and weekends with average services but still need to have good quality in the travel.
4. Which places will the luxury tour go to?
4.1. Luxury hotels and resorts
InterContinental Danang Sun Peninsula Resort – Address: Bai Bac, Son Tra peninsula, Da Nang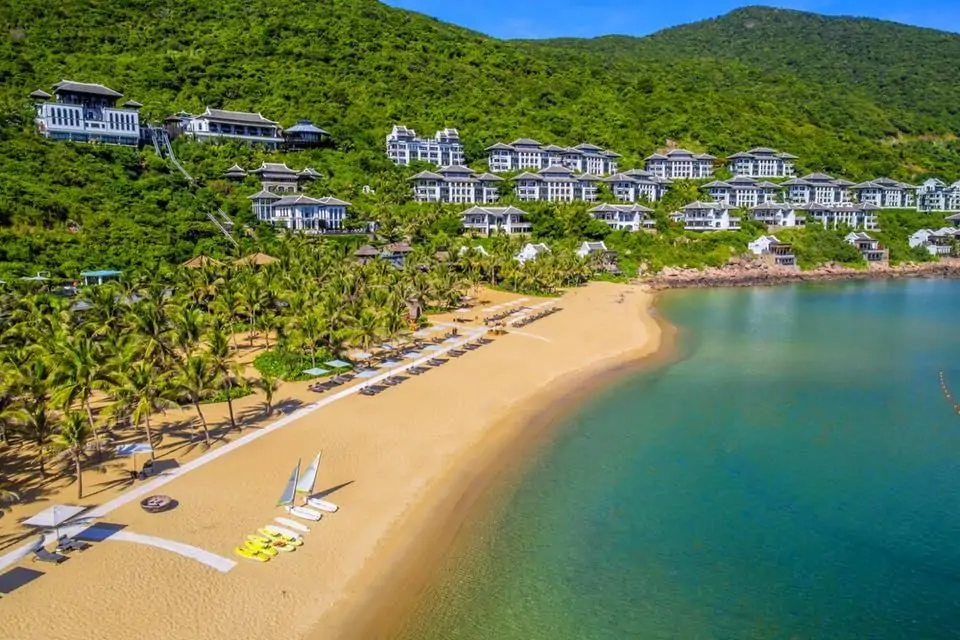 Four Seasons Resort The Nam Hai – Address: Block Ha My Dong B, Dien Duong, Dien Ban, Quang Nam, Vietnam
Six Senses Ninh Van Bay – Address: Ninh Van, Ninh Hoa, Khanh Hoa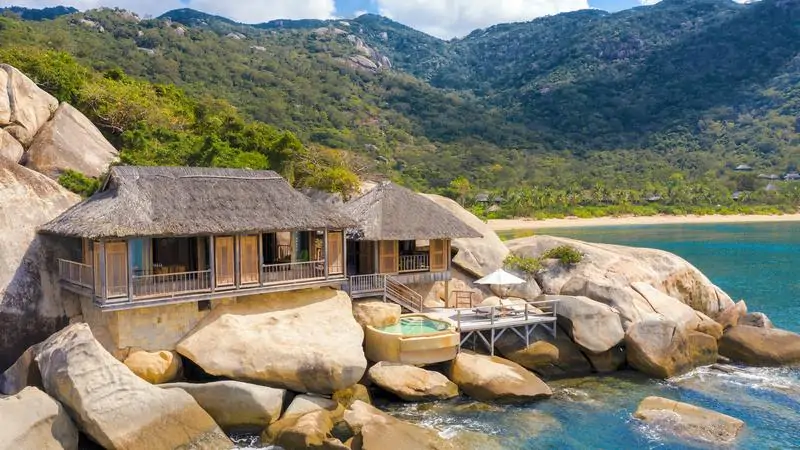 JW Marriott Phu Quoc Emerald Bay – Address: Bai Khem, An Thoi Commune, Phu Quoc District, Kien Giang Province, Vietnam
L'Alya Ninh Van Bay – Address: Tan Thanh, Ninh Ich Commune, Ninh Hoa District, City. Nha Trang, Khanh Hoa Province, Vietnam

4.2. Luxury tour in mountain
Sapa Lao Cai – A foggy town in the mountains of the Northwest
Sapa town is located in the middle of a beautiful mountainous region, surrounded by green terraced fields that captivate people's hearts. Leaving the hustle and bustle of the city, coming to Sapa, you will have the opportunity to discover the beautiful natural landscape and the captivating culture.
Moc Chau – A must-visit tourist destination in the Northern mountainous region
Moc Chau is famous for its dairy farms and vast, green tea hills. This place has a cool climate all year round, the air is fresh, always fragrant with the scent of plants, making a tired soul suddenly feel relaxed.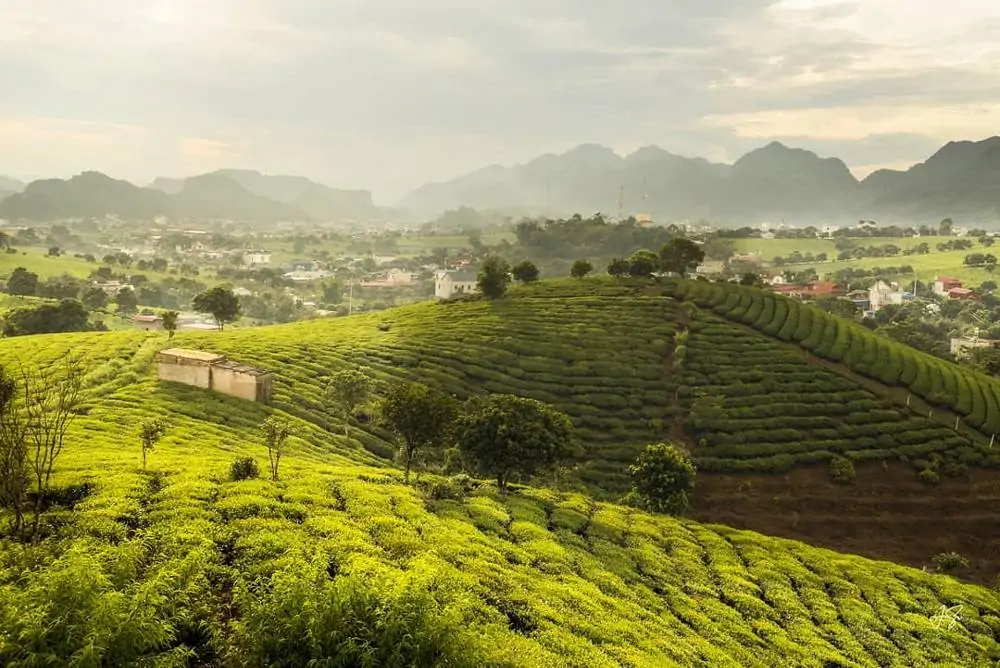 Ha Giang Stone Plateau
Ha Giang attracts tourists by the pristine beauty of majestic mountains, by the hospitality here and the immense terraced fields, buckwheat flowers and blooming rapeseed fields. If you come to Ha Giang in the spring when apricot and plum flowers bloom in the forest, you will feel like you are floating in the clouds.
Ta Xua – Son La
Dubbed the "cloud paradise" year-round, with white clouds covering the sky, Ta Xua is fascinated by many people and comes to both visit and experience and hunt for clouds. The winding roads, the poetic majestic mountains, the white clouds floating … are what Ta Xua has.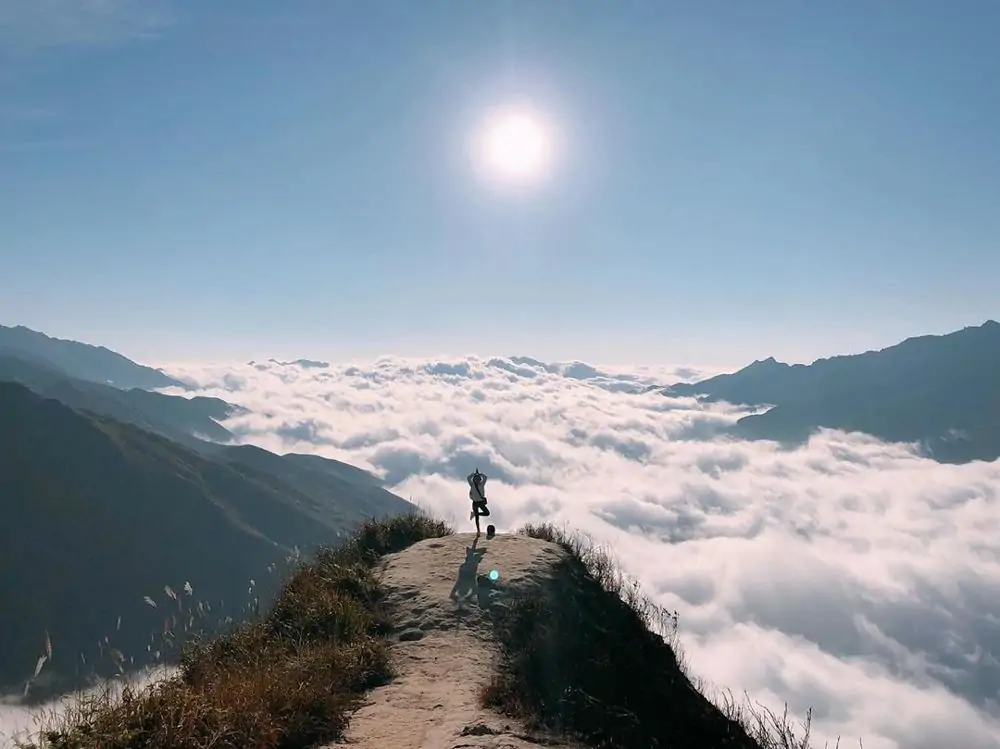 Cao Bang
Not only famous for historical landmarks such as: Lenin stream, Pac Bo cave, but Cao Bang is also favored by nature for a wonderful scenic spot, attracting a large number of tourists. Ban Gioc Waterfall – one of the paradise waterfalls with majestic and attractive beauty.
Y Ty
The way up to Y Ty is the winding trails and then lurking in the forest leaves, houses looming in the clouds. Perhaps that is why when coming to Y Ty, many people feel like they are entering another world, completely separate from the noisy and busy life below. The road to Y Ty has now been upgraded, there is no longer a muddy scene like a few years ago, very suitable for travel to explore and experience.
Mai Chau – Hoa Binh
Mai Chau Hoa Binh is an attractive tourist destination of the Northwest region. Not only attracts tourists to the mountain scenery, but this place also attracts people to come here because of the friendliness and warmth of humanity.
Coming here, visitors will be immersed in the beautiful and dreamy forest of peach blossoms, plum blossoms, and ban flowers. Enjoy the fresh, poetic atmosphere and learn the unique cultural identity of the Muong people.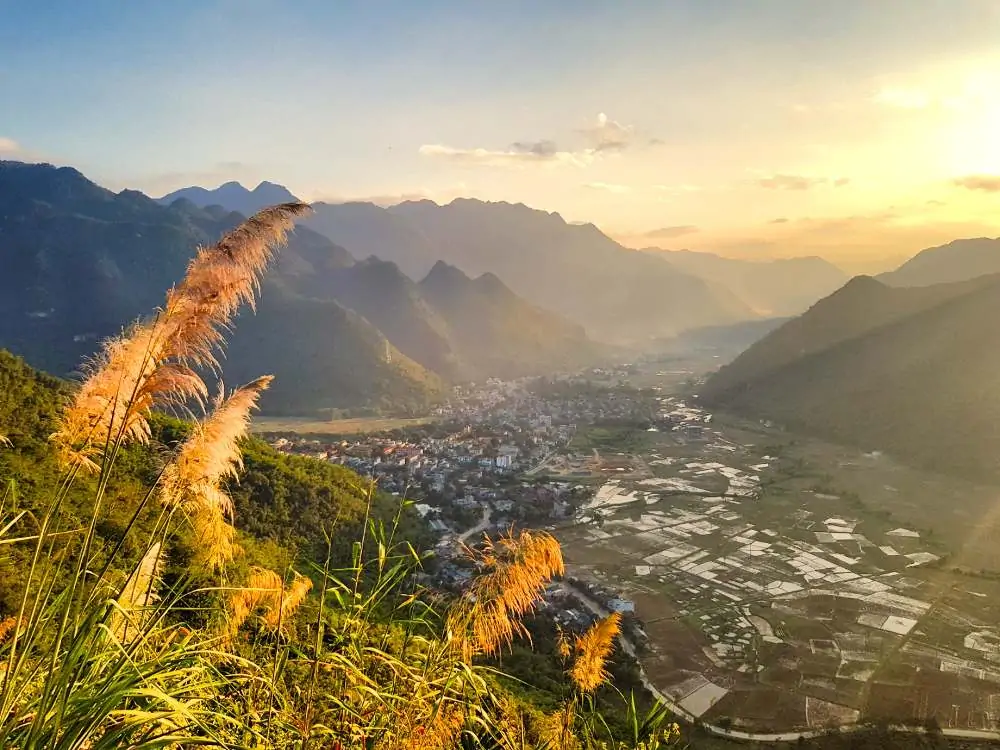 Mu Cang Chai – Yen Bai
Mu Cang Chai is a small town in the mountainous west of Yen Bai province. Visitors coming here will have the opportunity to visit Tu Le town, Khau Pha pass, La Pan Tan terraced fields, Lim Mong village, Thai village…
Dien Bien
Visiting this place, like being immersed in the natural scenery of the Northwest, then all the sorrows of the bustling and bustling urban life seem to drift away with the great wind.
4.3. Luxury tour on the beach
Nha Trang Beach
Nha Trang has always had a special attraction for both domestic and foreign tourists because it possesses many beautiful beaches, pristine and rustic islands… In addition, Nha Trang beach tourism also brings There are countless interesting experiences for visitors such as scuba diving to see corals, night squid fishing and enjoying local seafood…
Phu Quoc Beach
Located in Kien Giang province, located in the Gulf of Thailand, Phu Quoc Island has long been famous for tourists from all over the country and international tourists. Not only is a beautiful island with peaceful and unspoiled natural scenery, a favorable climate for recreation and relaxation activities, but Phu Quoc is also an ideal destination for many interesting nature exploration activities.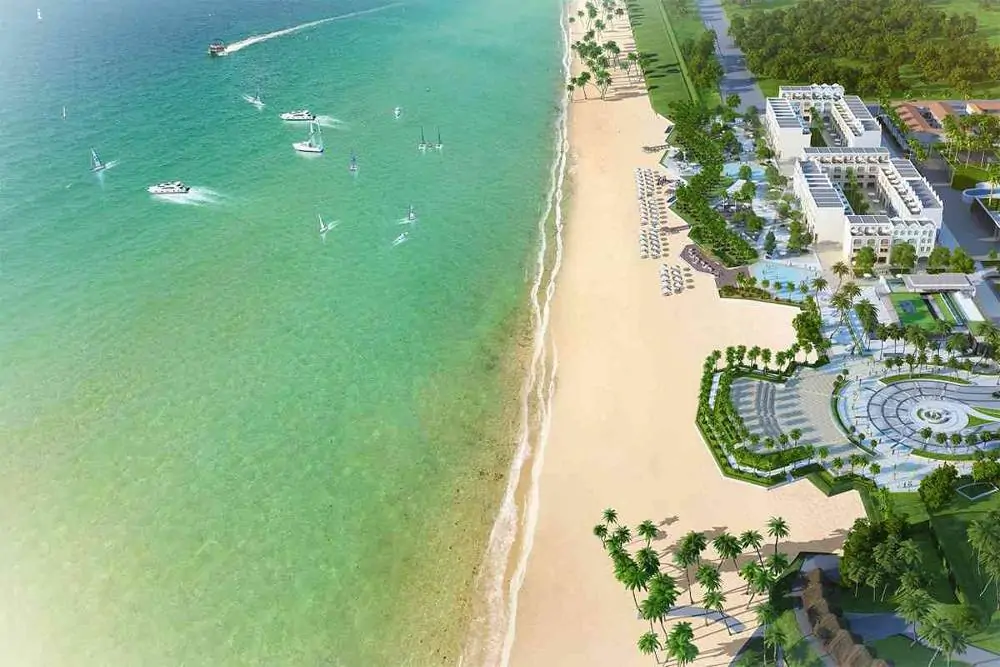 Ha Long Beach
Ha Long in Quang Ninh province, about 180km from Hanoi, is known as the northern tourist paradise. Coming to Ha Long, you will be able to freely explore, experience, have fun, and visit attractive places such as: Ha Long Bay, Old Town, Night Market, Tuan Chau…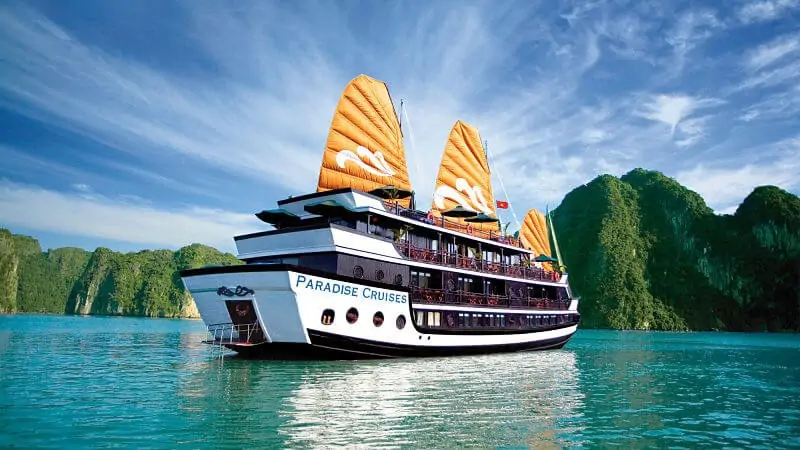 Da Nang Beach
Tourist beaches in Da Nang are highly appreciated by tourists everywhere for being safe, civilized and clean. It is a very popular place to visit, rest, relax and swim. In addition to the top of Ba Na which captivates many tourists, Da Nang also owns pristine and beautiful beaches such as My Khe, Non Nuoc, Nam O, Xuan Thieu… In addition, the famous Forbes magazine of The US voted Da Nang beach as one of the six most beautiful and charming beaches on the planet.
Above are the luxury tourist destinations that you should choose in your itinerary. If need more information about luxury tourism in Vietnam. Contact Metta Voyage, we will provide you with the most useful information.
Contact us
Website: mettavoyage.com
Email: [email protected]
Hotline 24/7: + 84 989 383 572
Facebook fanpage: https://www.facebook.com/mettavoyage