Hanoi, the capital of Vietnam, a city with countless places to explore, myriad cultures, customs and traditional culinary flavors are waiting for you to experience and feel them. A one-day tour will be a story and memory that will make you fall in love with Hanoi. You will visit the streets, historical sites, which reflect the current life of the city, where visitors will observe the busy and bustling life of Hanoi.
Why you should choose Hanoi in your itinerary
Hanoi is known as the "heart of Vietnam".

A favorite destination of domestic and international travelers

As the number one cultural center of Vietnam, with tangible and intangible cultural relics

As the cradle of folklore with many legends, folk songs, proverbs, heroes, famous people praised by folk and folk festivals with bold historical colors.

Is a city worth living, exploring and to experience

It is a place to keep the beautiful beauty of the landscape, which gives you the feeling and understanding of Vietnam's culture, cuisine, people, and lifestyle.
The best time to travel to Hanoi
The most appropriate time to travel to Hanoi is from September to November or from March to April when the weather is warm and pleasant, not too hot or dry. The most beautiful thing is in the fall, Hanoi is like wearing a new, gentle and most romantic shirt of the year. Or if you're lucky, you'll see chrysanthemum flowers sold in abundance on street vendors on any street in Hanoi.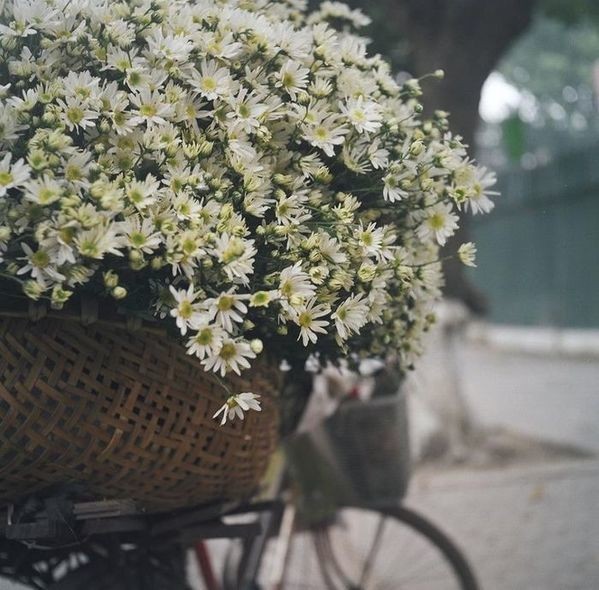 Vehicles to visit Hanoi
Cyclo
Visitors can enjoy the fresh air of the capital on a cyclo, an old means of transport that brings a very new experience. Pass by famous attractions around the old town.
Enjoying the scenery of Sword Lake by cyclo is an exciting thing that anyone, especially foreign tourists wants to experience once when coming to Hanoi, especially the old quarter. The jingle of the cyclos makes visitors feel both strange and exciting, especially the familiarity with the breath of life and the previous culture of Ha Thanh land.
Price: from 250,000VND – 500,000VND/cyclo (depending on the location of the guest far or near the city center)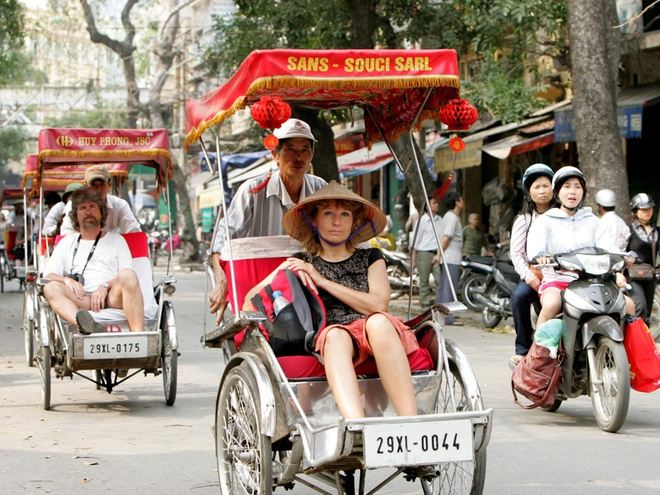 Motorcycle
Motorcycles are currently a means of transportation that many domestic tourists prefer and choose when traveling to Hanoi. Traveling to Hanoi by motorbike is both cost-effective, highly convenient, and can bring many exciting experiences.
Hanoi has many shops or hotels and motels that provide motorbike rental services. The price of motorbike rental in Hanoi ranges from 100,000 VND to 300,000VND/vehicle/day depending on the type of vehicle that tourists use.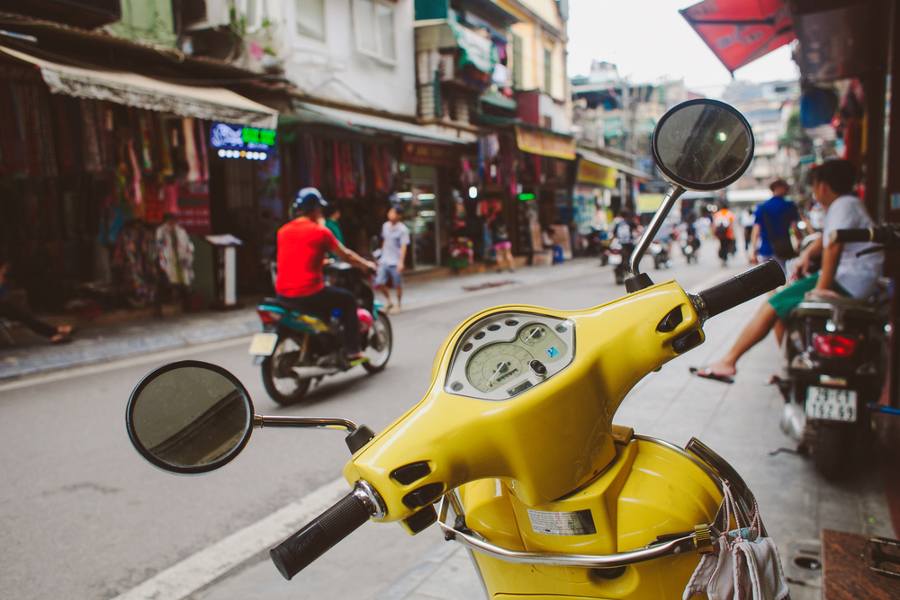 Taxi
Taxi is a convenient and safe means of transportation, suitable for traveling in Hanoi. The cost of traveling by taxi is usually higher than renting a motorbike if you go with 2 people. If you are traveling with a large group of family and friends, such as about 4 to 7 people, then a taxi will be a reasonable choice.
Hop-on, Hop-off Bus
Although very popular in foreign countries, Sightseeing tours by double-decker bus are still relatively new in Vietnam. Besides saving time and money, visitors also have more unique experiences when seeing the whole city from above.
Currently, in Hanoi, there are two lines of double-decker buses serving tourists, clearly distinguished by colors: red and yellow.
The tourist route around the capital of the "red" bus line has 14 stops through attractions with 80 seats
There are 3 ticket options 4h – 24h – 48h corresponding to 3 different prices 219,000VND – 329,000VND – 479,000VND.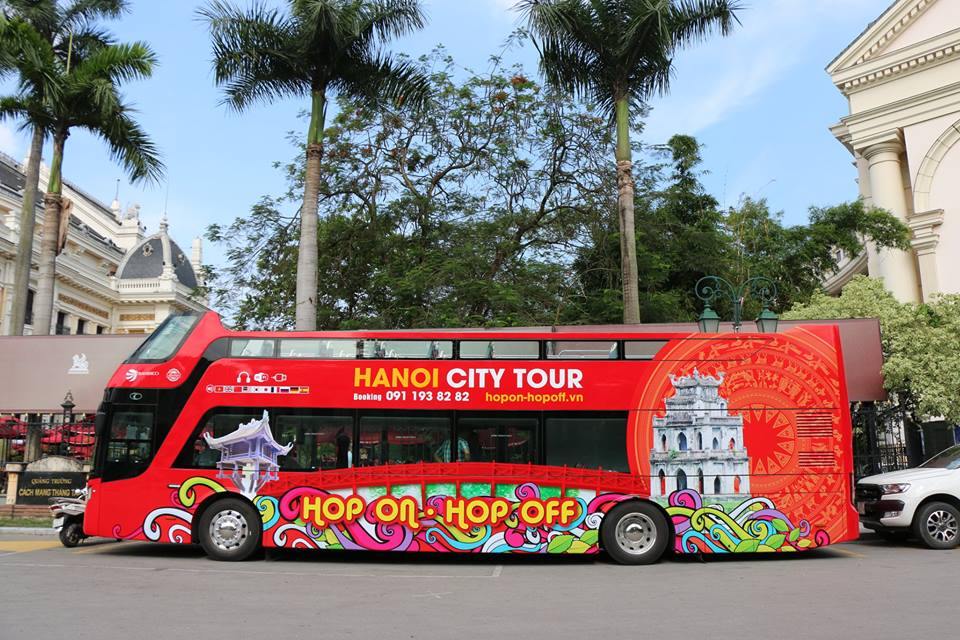 What to visit in Hanoi
Temple of Literature – Quoc Tu Giam
Address: 58, Quoc Tu Giam, Temple of Literature, Dong Da, Hanoi
Temple of Literature – Quoc Tu Giam is considered the first university of Vietnam, including the Temple of Literature – Quoc Tu Giam, Van lake and Giam garden. Built during the reign of King Ly Thanh Tong (about 1070), the Temple of Literature is a place to worship Chu Cong, Confucius and Tu Phoi.
Hanoi Cathedral
Address: 40 Nha Chung, Hang Trong, Hoan Kiem, Hanoi
Hanoi Cathedral has become a familiar "virtual living" place for young people from all over when living and working in Hanoi. This is the oldest Catholic church and the first Western architecture in Hanoi. Thanks to its convenient location, next to many dining and entertainment places, Hanoi Cathedral attracts a large number of tourists and locals to visit every day.
Hanoi Opera House
Address: 01 Trang Tien, Hoan Kiem, Hanoi
Reference ticket price: from 120,000VND to 400,000VND
Hanoi Opera House was built by the French according to the original model, Opéra Garnier Theater in Paris, but on a smaller scale. With an "age" of more than 100 years (from 1911 to the present), Hanoi Opera House has become the "representative face" of the city's beauty.
Vietnam Museum of Ethnology
Address: Nguyen Van Huyen Street, Quan Hoa, Cau Giay, Hanoi
Vietnam Museum of Ethnology – established in 1981 in Hanoi – is described as a vivid picture of the culture and history of 54 ethnic groups in Vietnam.
Hoan Kiem Lake
This is the ideal starting point if you want to explore the famous old quarter of Ha Thanh. Whether it's early morning or late at night, Hoan Kiem Lake has its own vitality. A large number of locals and tourists come here to exercise, take a scenic walk, visit historical sites, eat, and shop. On weekends, the area around Hoan Kiem Lake also takes place in many special festivals and art performances.
West Lake
The typical beauty of West Lake is that the color of the water changes according to the climate and time of day. Coming here, visitors can experience activities at West Lake Water Park, take photos in the West Lake Flower Valley.
Ba Dinh Square – Ho Chi Minh Mausoleum
Address: Hung Vuong, Dien Ban, Ba Dinh, Hanoi
Ba Dinh Square – located on Hung Vuong Street, Ba Dinh District – is the largest square and has the most important historical significance in Vietnam. This is where President Ho Chi Minh read the Declaration of Independence giving birth to the Democratic Republic of Vietnam on September 2, 1945. At Ba Dinh Square, on major holidays, meetings often take place. solemn parade. Possessing a solid and unique architecture, this work also preserves the invaluable spiritual property of the "old father of the nation" Ho Chi Minh and his love for the country of Vietnam.
Bat Trang Pottery Village
Located on the left bank of the Red River, now in Gia Lam district, Hanoi, Bat Trang Pottery Village has existed and developed for more than 500 years. Over time, Bat Trang Pottery Village still retains the precious traditional cultural and artistic values ​​put into each product.
One Pillar Pagoda
The current One Pillar Pagoda is designed by architect Nguyen Ba Lang, born in 1955, inspired by the architecture of the Nguyen Dynasty.
Things to do in Hanoi
Visit tourist attractions such as Uncle Ho's Mausoleum, Temple of Literature, Imperial Citadel of Thang Long,…

Cycling around West Lake

Go to Walking Street in Hoan Kiem Lake on the weekend

Enjoy Hanoi's traditional dishes

Experience riding a cyclo around the old town

Try your hand at making bowls of pottery
What to eat in Hanoi
"If you want to understand the culture of a region, there is no faster way than to enjoy the cuisine of that region…". The traditional specialties of Hanoi not only satisfy the children of Ha Thanh, but also make it impossible for tourists from all over the world to even try it once.
Coming to Hanoi, there are countless dishes that you can enjoy and feel such as:
Bread
Banh mi is a type of fast food that is commonly used in the daily diet of Vietnamese people. They are loved for their distinctive flavor and easy pairing with other foods.
Pho cuon
Hanoi noodle soup is a popular dish with young and middle-aged people. This dish is wrapped with rice noodle soup, inside is full of flavors from meat, vegetables, rolls,… This dish can both be used as a snack and can be used as a substitute for main meals without the need for a meal. full stomach.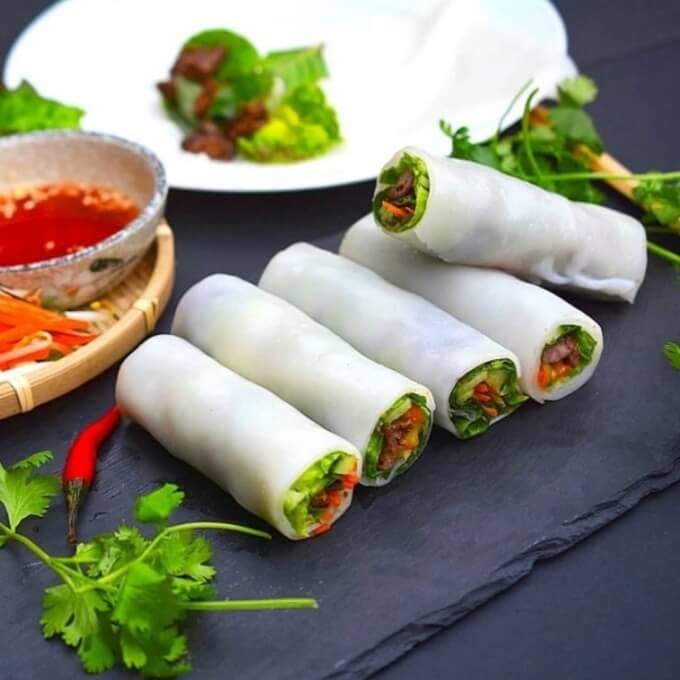 Pho bo
Pho is the most typical and outstanding dish, so it is sold in all four seasons around Hanoi. It's easy to see that every street in Hanoi has at least one noodle shop.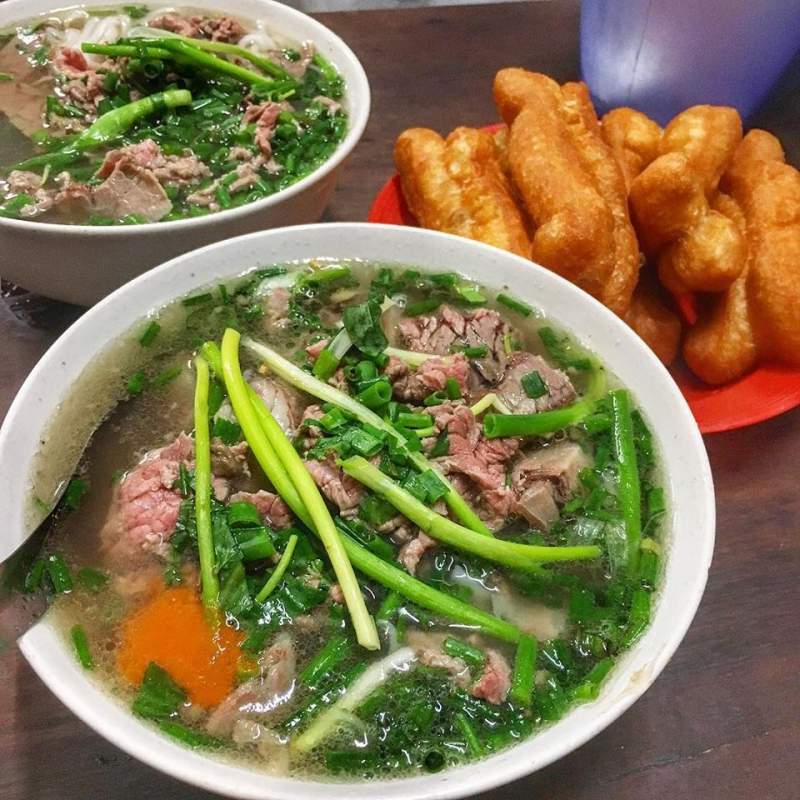 Bun cha
An easy-to-eat dish that is loved by many people young and old. At an affordable price, bun cha is one of the top choices of students, office workers, workers,…
Bun dau mam tom
One of the delicious but equally delicate dishes of Ha Thanh people is vermicelli with shrimp paste. Dishes served on simple sidewalks can be served at high-end luxury restaurants.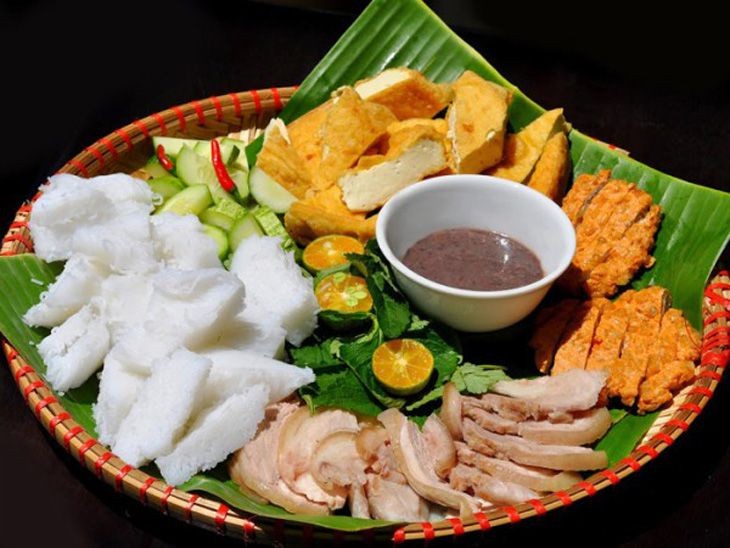 Chao suon
Chao suon is a dish found everywhere with all kinds of variations such as fish porridge, shrimp porridge, eel porridge,… But when you come to Hanoi, don't forget to enjoy pure white rib porridge, this is the dish. The food is easy to enjoy, easy to fill, and the price is very affordable.
Xoi xeo
An indispensable dish in Hanoi, the rows of slanted sticky rice with small poles carrying the sticky rice in each leaf, always exude a gentle fragrance like the smell of the countryside.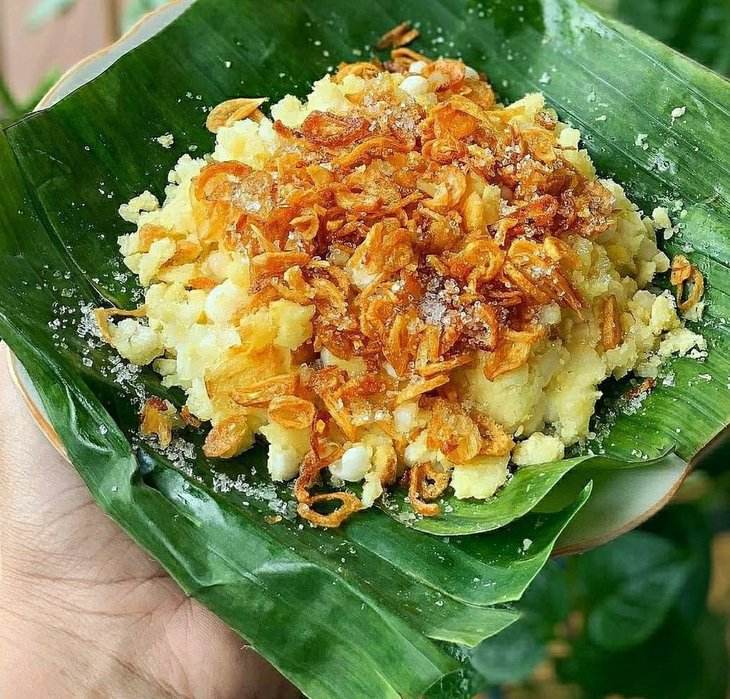 Trang tien ice cream
Trang Tien ice cream is an ice cream brand that has existed for a long time and has become familiar to the people of Ha Thanh. Located in a special location – the center of the capital, along with quite cheap prices. Trang Tien ice cream becomes an indispensable dish for both locals and tourists when coming here.
Luxury hotels in Hanoi
Coming to Hanoi, a magnificent city, there are certainly indispensable luxury hotels and resorts for you to choose from. It will definitely add beauty to your travel.
Capella Hanoi

Sofitel Legend Metropole Hanoi

Grand Vista Hanoi

JW Marriott Hotel Hanoi
Contact us
Website: mettavoyage.com
Email: [email protected]
Hotline 24/7: + 84 989 383 572
Facebook fanpage: https://www.facebook.com/mettavoyage