1. About Thailand
Thailand tourist paradise, where people are friendly and cheerful, unique tropical country, culture and long history. Thailand always shines with splendid temples, golden beaches and bright Thai smiles. Thailand offers a variety of tourist attractions, including stunning cities, beaches, and temples. This is the greatest option for you if you wish to discover and understand the features of a different nation
2. Best time to travel to Thailand
Thailand is a country with a tropical climate, hot weather and high humidity. From mid-May to September, the land of golden pagodas is influenced by the southwest monsoon. From mid-October to March, it is affected by the cold, dry northeast monsoon.The best time of year to visit Thailand if you plan to do so is from November to May of the following year because there is almost no rain and it is not too hot.
3. Types of tours you can choose
Honeymoon
Family Holiday
Welness & Heath Tour
Relax & Leisure Vacation
Should you travel to Thailand? Definitely Yes, because Thailand will give you everything you want, which is beautiful scenery, happy beaches, lavish resorts and great food.
Tourists can choose to travel to Bangkok, Thailand because Bangkok is always one of the great destinations for couples' honeymoon vacations in Thailand, and is also an ideal destination for all visitors when coming to this country
Or if you want to find a resort in Thailand that is more peaceful than Bangkok, then Chiang Mai will be the choice you cannot ignore.
In addition, Phuket is also an ideal place for you to choose, the largest and most outstanding island with white sand beaches, turquoise blue water and many sightseeing attractions.
You can choose Hua Hin, because this has been chosen as a very charming vacation destination in Thailand that every couple wants to experience. This place is a perfect blend of nature and interesting man-made attractions, as well as beautiful resorts located on the beach.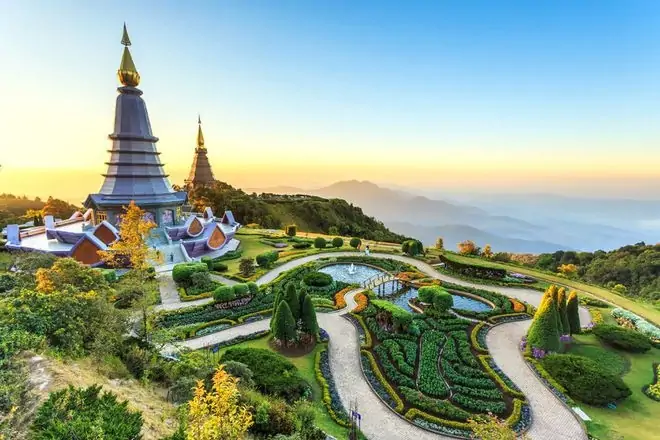 4. Best tour packages for travelers
4.1. Wellness & Health Tour
Explore the breathtaking tropical paradise that southern Thailand has to offer by taking a tour. This 11-day itinerary is designed to provide you with the ideal balance of relaxation and off-the-beaten-path exploration. This tour showcases the best of southern Thailand's nature, from the beautiful tranquil natural landscape of Khanom to the incredible wildlife of Khao Sok National Park and the spectacular beaches of Koh Yao. Remember to participate in the various adventurous activities that we have carefully selected for you. We guarantee you a trip of a lifetime!
Bangkok is an exuberant and exhilarating seven-million-person metropolis straddling the great Chao Phraya River, 12 miles upstream from the Gulf of Thailand. Rama established it in 1782. It is regarded as one of the most exciting cities in the world, with trendy nightclubs, a cosmopolitan dining scene, markets, magnificent temples and palaces, and something for everyone.
Metta Voyage offers a one-of-a-kind program that allows you to escape the hustle and bustle of Bangkok while remaining in the city! Discover the capital city's greenest areas, indulge in the most relaxing treatments, and savor Bangkok's healthiest flavors,…
4.2. Relax & Leisure Vacation
Pattaya is always lively and entertaining. This vibrant coastal city rose to prominence in the early 1980s and has remained there ever since. Pattaya's beaches are alive with activity from sunrise to sunset, as water sports enthusiasts and sunbathers take to the waters. After dark, revelers take to the streets to explore the city's electrified nightlife scene, where drinking and partying last until dawn.
Apart from water sports and nightlife, Pattaya has an abundance of accommodation and entertainment options. It has evolved from its reputation as a seedy beach town to a destination for a broader range of visitors; whether couples, families, or business travelers, Pattaya has something for everyone.
Krabi is a southern Thai province located on the stunning Andaman coast. Krabi is one of the world's top holiday destinations because of its natural attractions, which also include white sandy beaches, clear water, coral reefs, caves, and waterfalls. Krabi is a region of archipelagos and isolated beaches only accessible by colorfully decorated long-tail boats in an area of outstanding natural beauty.
4.3. Wellness Culture Tours
Mae Kampong is a lovely mountain village about an hour's drive from Chiang Mai. The village is located around 1,300 meters above sea level, ensuring pleasant temperatures and ideal weather to enjoy this Asia World Experience. The village is located in the middle of a largely untouched forest, where you will have the opportunity to meet an extremely friendly community.
The village is originally titled Ban Talae Nok. The ban means village, Talae means sea, and Nok means faraway; translating to "Faraway Village of the Sea," which is an apt description for this quaint community perched on the Andaman Sea.
Fishing and farming, both crops and animals such as buffalo, cows, goats, chickens, and ducks, are central to the traditional Ban Talae Nok way of life. Previously, villagers grew rice to trade with their neighbors. When the men return from fishing, they traditionally stay at home repairing traps and nets in preparation for the next trip. The women assisted by making wooden fish traps, baskets, and mattresses for their families out of Pandan (a palm-like tree with a strong fibrous leaf) that grows abundantly in the village. They also produce the traditional thatch roof (made from 'bai-jak' palm) and shrimp paste, which is used in a variety of dishes. Some women also go fishing near the beach or in the mangrove forest.
Because of the presence of tin, the beautiful beach of Ban Talae Nok has a distinct golden tint. The National Park owns a portion of the ten-kilometer stretch, which is surrounded by Casuarina pine trees, mangrove forest, and small lagoons.
5. Why you should choose a tour package to Thailand
A country with many festivals: Thailand attracts tourists not only by its beautiful scenery but also its special festivals. Some outstanding festivals you can refer to are: Songkran Water Festival, Loy Krathong Lantern Festival, Buddhist Festival – Khao Phansa, Candle Festival,…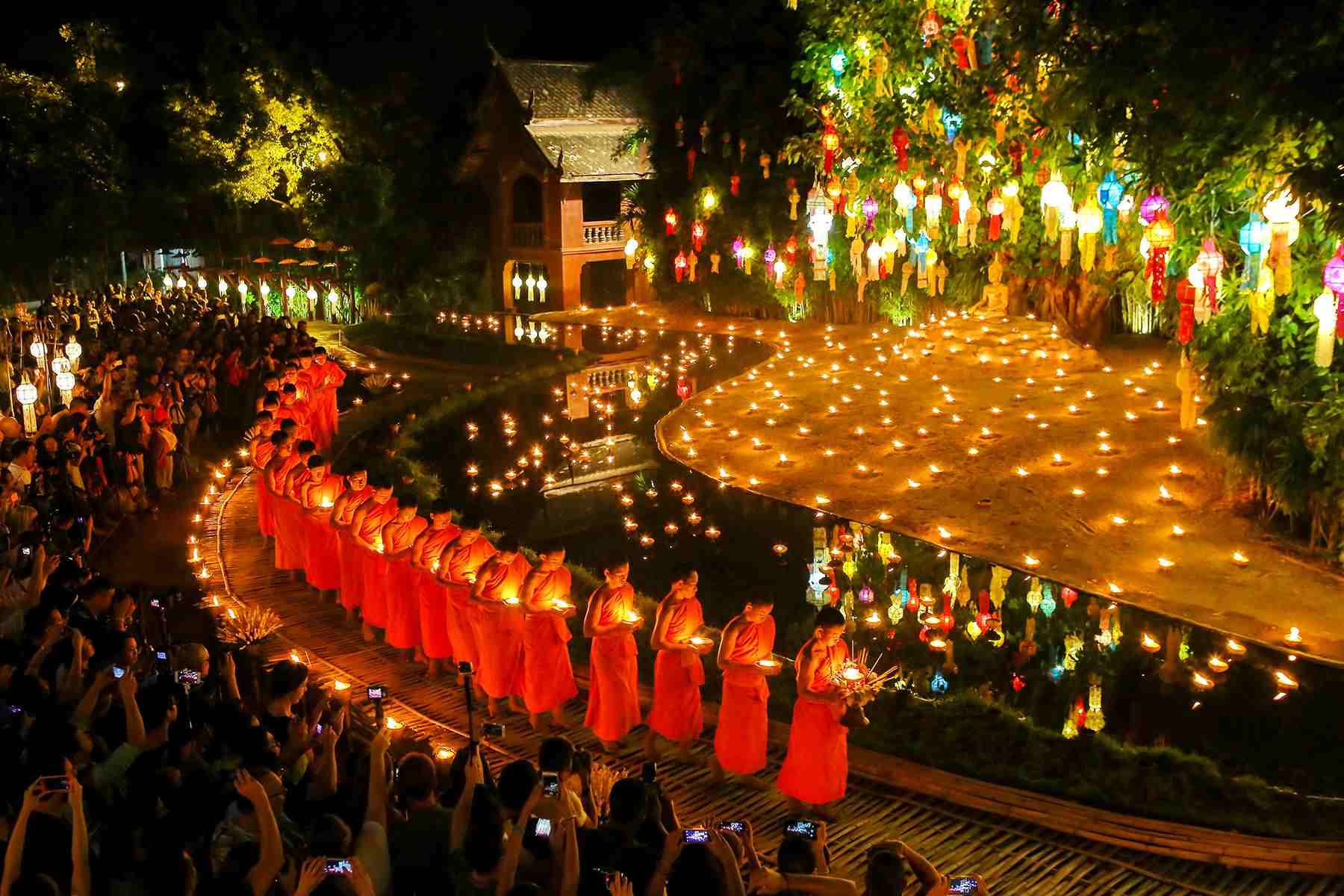 A country of golden pagodas: With more than 95% of the population following Buddhism, Thailand is a country of temples, with about 40,000 temples with a long history and unique and impressive architecture. From the most crowded cities to the most remote areas, temples are always present in people's lives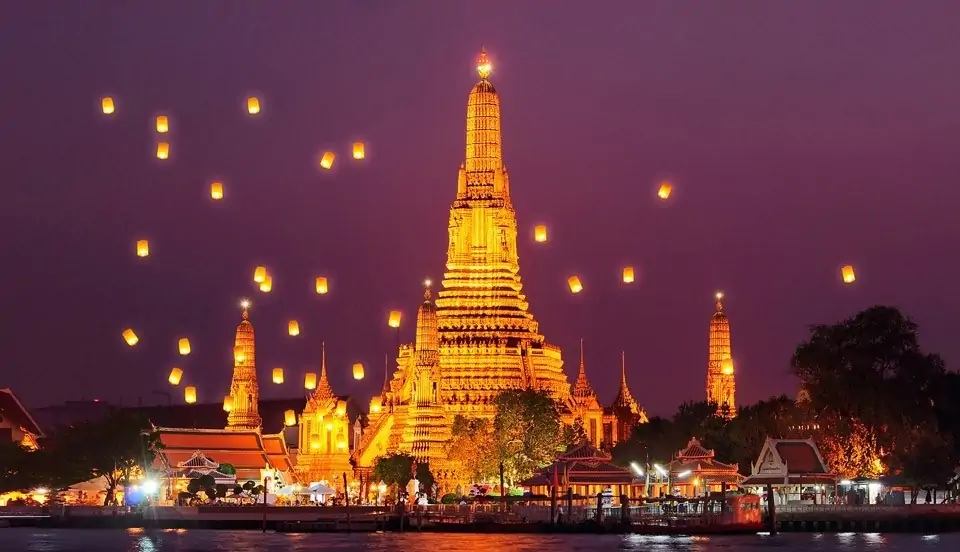 The land of smiles: The most friendly country in the world, a rare place that is loved by international tourists for the nickname "country of smiles". You will easily meet any Thai people, their faces are always smiling, happy and peaceful no matter who they are, how old they are and what job they do.
Travel easily: To get to the Golden Temple country, tourists can easily choose different forms of transportation, which going by plane and bus is the most convenient.
Convenient and fast travel: Coming to Thailand, visitors will not have to worry about travel problems, because with a developed transportation system, there are many types of transportation that you can choose from. From the modern overhead trams and subways to the familiar and popular ways of traveling such as taxis and tuk tuk.
Diverse and rich cuisine: Thai cuisine is a harmonious combination of sour, spicy, sweet, and bitter flavors. Each dish is processed with sophistication and sophistication, a blend of herbs, spices and food.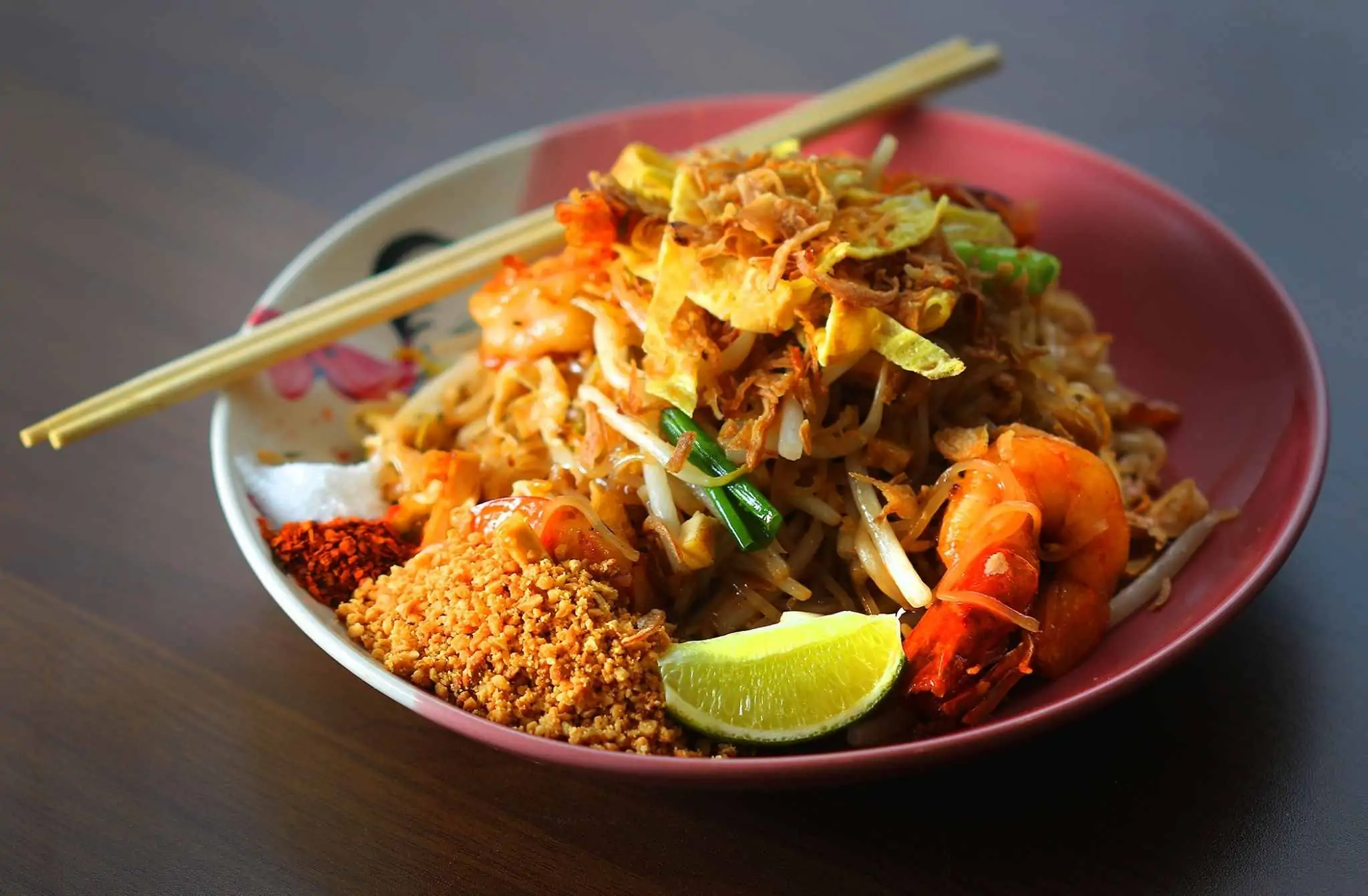 Beautiful beaches: Thailand has many beautiful beaches that attract tourists such as Phuket, Phi Phi, Koh Samui, Hua Hin, Krabi islands. Coming here, you will be captivated by the wonderful scenery of the beaches, with long stretches of white sand, clear blue waters and fresh air.
6. Activities you should participate in Thailand tour package
In package tours to Thailand, there will be options for you to visit the most unique destinations and activities. And you definitely cannot miss the following activities:
Traveling to Thailand without visiting temples and pagodas is a huge omission. The temples and pagodas in Thailand, especially in the Bangkok region, are famous for their grandeur, extremely characteristic architecture, and unmistakable unique culture.
Enjoy the beautiful scenery on the river
If you choose to travel to Bangkok city, this place is surrounded by a dense system of rivers, combined with riverside residential areas, creating an attractive scene that any visitor when visiting. caught also "heartwarming". It is really great to enjoy these scenes on a large boat, swinging the waves, catching the cool breezes of summer days.
The next place that you must visit when traveling to Thailand is Chinatown. This is one of the busiest and most vibrant areas of the city, with many traditional shops and eateries that are always crowded with tourists. If you want to experience interesting activities as well as attractive Chinese dishes, this place will be the best choice.
The famous Maeklong Railway Market
The railway market in Maeklong was established and operates regularly to this day. When the train arrives, people will clean up the goods around, until the train passes, the market will operate normally. This is indeed a highlight when traveling to Thailand
Floating shopping at Damnoen floating market
Damnoen Floating Market is one of the most attractive floating markets in Thailand. Merchandise trading activities take place on boats. Vendors gather many "stores on the river" together, creating a unique and interesting floating market.
As a famous massage place, usually, the spa will be very crowded, you should book an appointment before coming. You can ask your travel agency to help you book. And you have to come 15 minutes earlier to present the printed appointment slip and prepare for the treatment, if you are more than 15 minutes late, your appointment will be canceled.
Thai cuisine is the quintessence of combining many different spices, it is a delicate blend of herbs, spices and fresh food to create a distinct and unique culinary style. crystallized over the centuries. Thai dishes have made a special impression on friends around the world by the unique combination of Eastern cuisines. Therefore, you cannot miss enjoying the culinary taste when coming here
7. What to bring when traveling to Thailand?
Passport
Visa (if staying in Thailand for a long time)
Exchange Thai baht
Costumes when going to temples and palaces
Items to support shopping in Thailand
Sunscreen, hat
Clothes/ Personal toiletries
1 pair of sports shoes/1 pair of sandals
Contact us
Website: mettavoyage.com
Email: [email protected]
Hotline 24/7: + 84 989 383 572
Facebook fanpage: https://www.facebook.com/mettavoyage