Family Tour in Thailand: A tourist paradise where people are friendly and cheerful, a unique tropical country, culture and long history. Thailand shines with its glorious temples, golden beaches and bright Thai smiles. Tourism in Thailand has it all: beautiful temples, beaches, cities, and great food.
Reasons to choose family travel
Have warm memories with family
Whether traveling with friends or family, all trips always leave unforgettable memories together. Whether it's a happy or sad memory, you get to know people better, bringing people closer together.
Increase romance in family relationships
Whenever the family goes on a trip together, this is the time to warm up the feelings of family members.
Discover new things with family
In each trip to each destination, your family will have the opportunity to experience many exciting things, far from your home. People learn more about a new culture and history and learn more about a new language.
Have happy memories together
Family travel really brings a lot of joy and happiness, the conversations are always comfortable and filled with laughter. And certainly, anything that makes you happy is good for your relationship with your family.
Say goodbye to daily worries
Forget busy work or any worries of daily life, your family can freely enjoy the beautiful scenery and rest together. And there's nothing better than being able to do it with the people you love.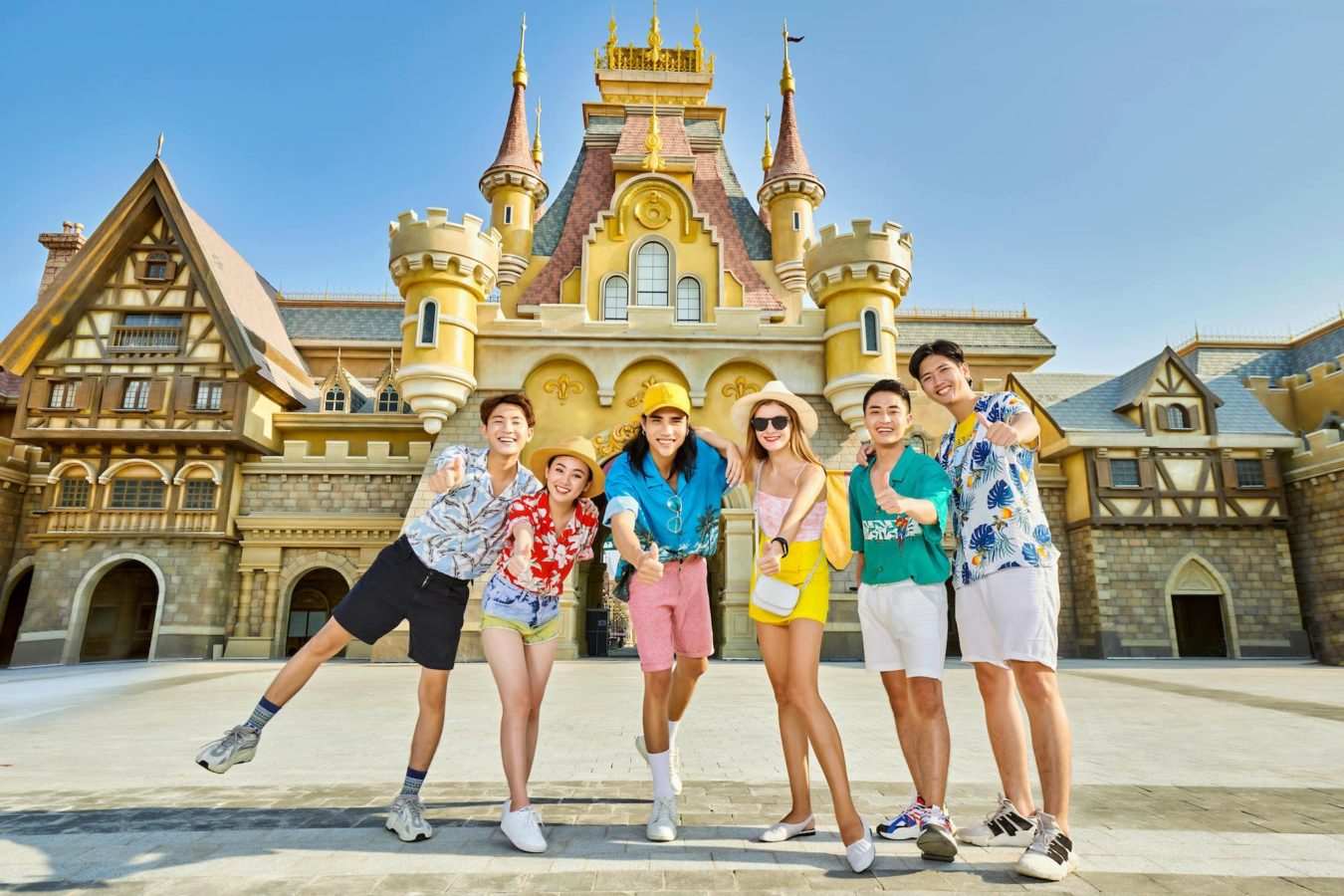 Should you travel to Thailand?
The answer is "YES". Every year, Thailand attracts millions of tourists from all over the world. There are tourists who have traveled to Thailand before but still want to come back. There are reasons why you should pack your suitcase and fly to Thailand immediately:
Diverse and unique culture
Thailand is known as the friendliest country in the world and is known as the "country of smiles". They always believe that being alive is a miracle, so in any generation, they always live happily and happily every day. Surely because of this, Thailand always has many unique festivals that attract tourists.
Perhaps you have never seen a country as open to gay, transgender, or transgender issues, or a country that treats tourists like family members as Thailand. It is the openness, freedom and comfort as long as they see it right that has contributed to creating a unique culture in the manners and lifestyle of the Thai people.
Easy travel, cheap prices and easy transit
There are two ways to get to the country of the Golden Temple: by plane and by bus. In particular, the plane is the most convenient and fastest means of traveling to Thailand.
Once you arrive in Thailand, you don't need to worry about transportation because everywhere in Thailand there are colorful buses, MRT, BRT or tuk tuk and taxis with affordable prices and friendly attitudes. of the people will make your travel much more pleasant and comfortable.
In addition, Thailand is also a country that acts as a giant transit station to help you easily travel around Asia.
Perhaps food is one of Thailand's top tourist attractions and also a reason why you "must" travel to Thailand as soon as possible.
Thai dishes have a strong flavor of spicy, with a cool sour taste, they always have a different attraction for tourists.
Besides, Thai street food such as fruit cups of all kinds, colorful tea dishes, cool cups of coconut ice cream, unique mango sticky rice… are easy to find on any street you pass by.
Bangkok – The capital of Thailand has a long list of cheap night markets and unique shopping centers that are enough to please shopaholics. Coming to Thailand, you can't help but go to night markets such as Asiatique night market, Khaosan Road, Ratchadaphisek, Rot Fai, Silom – Patpong, Chatuchak weekend market… cute dresses, or impressive T-shirts… at extremely soft prices.
In addition, shopping centers such as Platinum, Shibuya 19, Central World, Siam Paragon, MBK, BigC, Palladium, Terminal 21… with fashion brands from popular to high-end will surely help you find items.
Pristine beaches with long stretches of white sand, clear blue sea with palm trees catching the wind creating a romantic and poetic scene are one of the great and perfect reasons why you "must" travel to Thailand with your family calendar as soon as possible.
The best family tour destination in Thailand
More than just the capital, Bangkok is also a tourist hub, a popular destination for international travelers, with a wide selection of attractions, food, culture and fun activities.
If your family has young children, go to Siam Ocean World and Safari World. Siam Ocean World is a collection of extremely diverse ocean worlds, while Safari World promises to be a destination with wild and beautiful nature.
An activity that you should not miss for a family trip in Thailand is taking a dinner cruise on the Chao Phraya River. Having dinner with your loved ones while admiring the beautiful scenery on both sides of the river with many famous works when Bangkok lights up will definitely be an unforgettable memory for you and your family.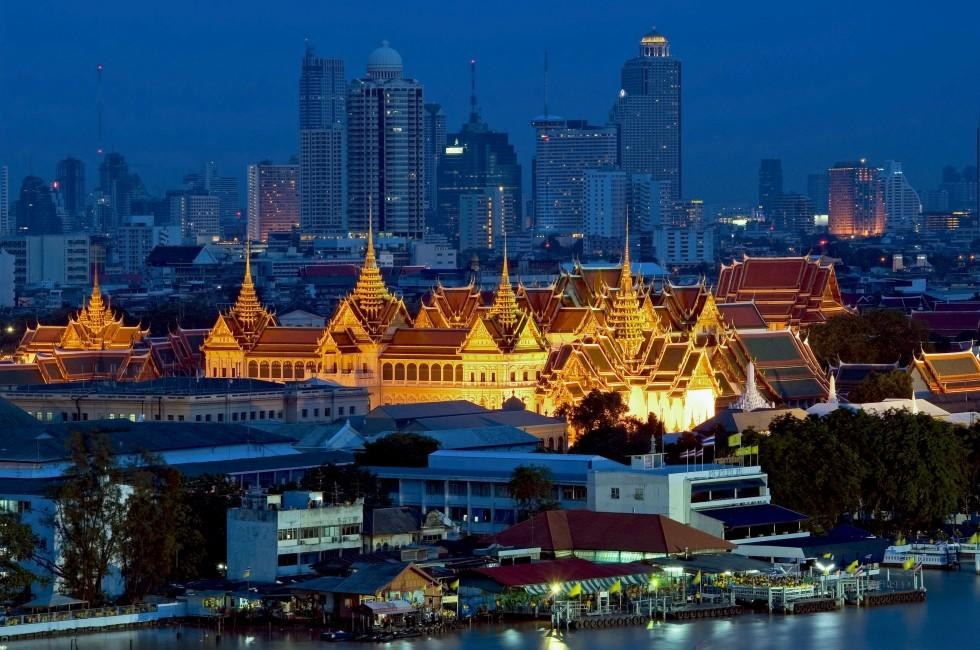 You can quickly move to Hua Hin from Bangkok at a low cost. Its long and peaceful beaches are perfect for your family to relax and spend time together. For young children, you can bring them up to Monkey Mountain to experience feeding monkeys bananas. As for adults in the family, you can visit Cicada Market – a market that focuses on contemporary art and products.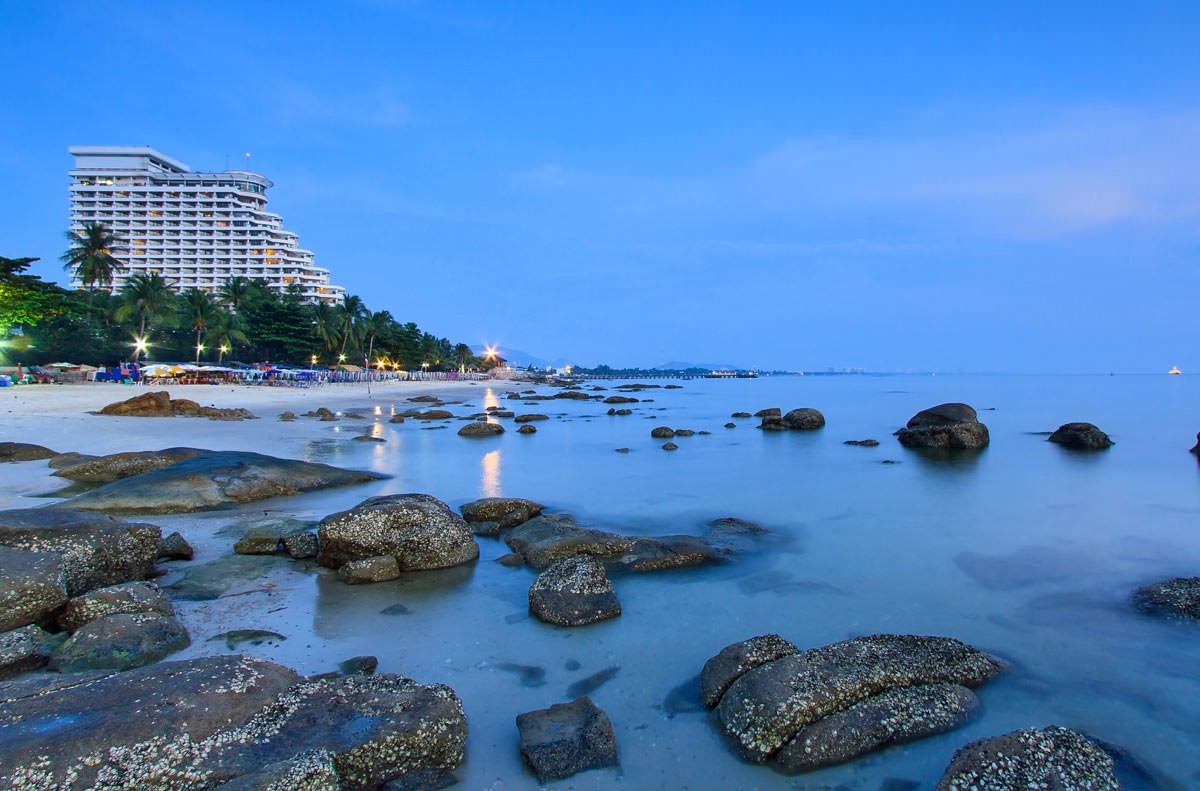 As a city less famous than other tourist cities in Thailand, Chiang Rai is suitable for families with elderly people because there are many temples, artworks as well as cultures and cuisine. , music to visit and explore. When coming to Chiang Rai you can visit the Clock Tower, Wat Rong Khun, Baan Dam Museum, night market and Saturday Walking Street.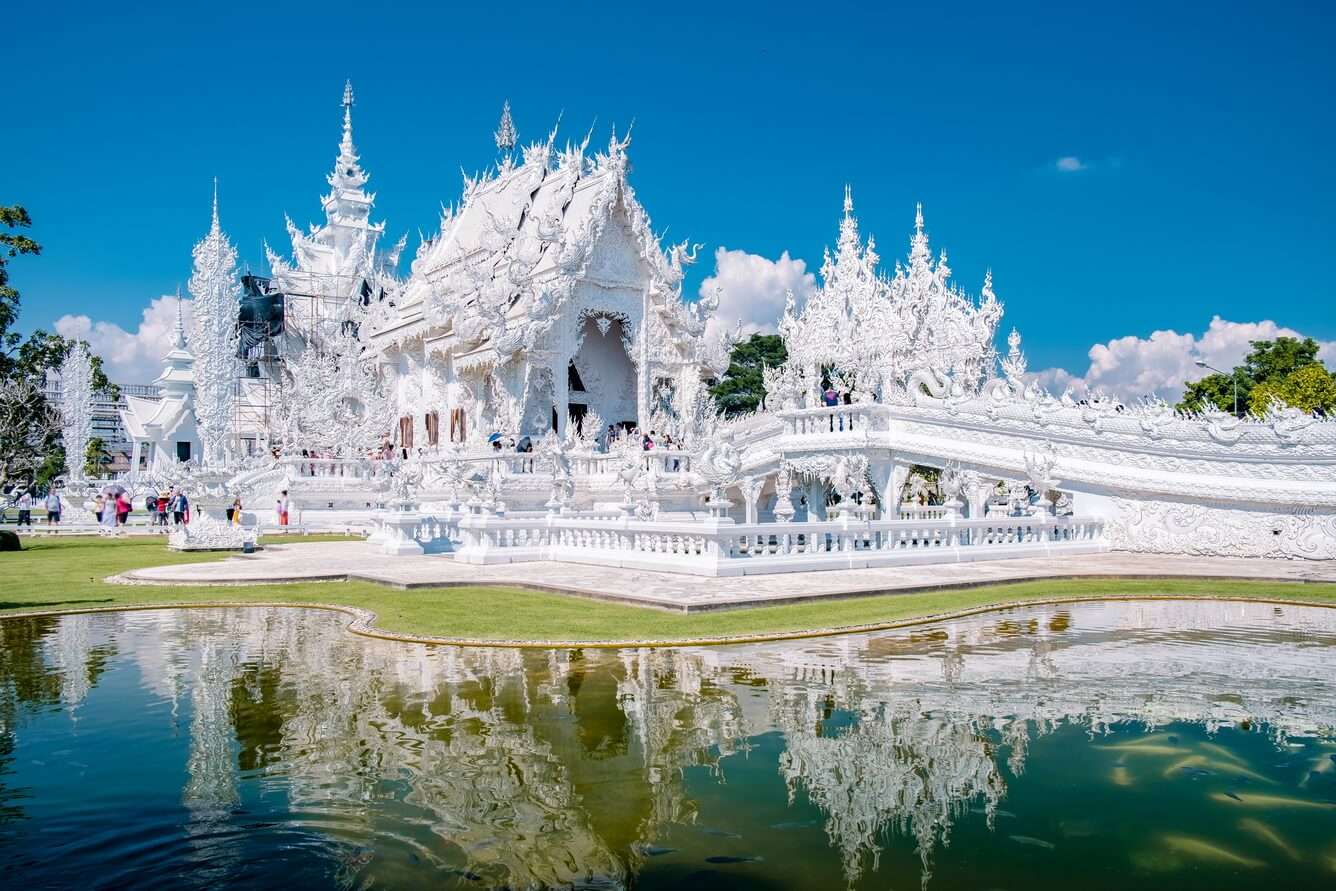 Attractions you should not miss when coming to this city: Doi Inthanon National Park, Night Market, Cooking Class, Maesa Elephant Camp,…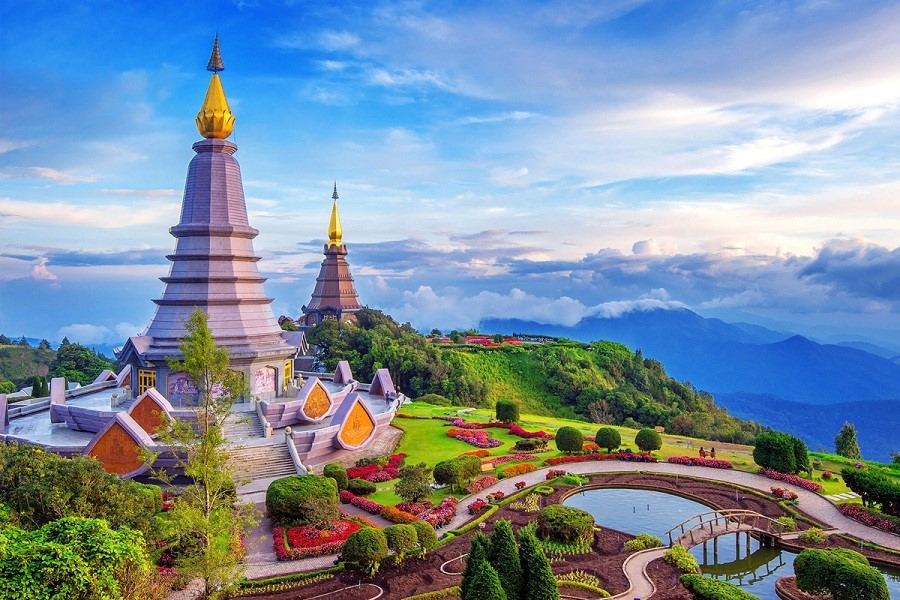 If your family just wants to immerse themselves in nature and forget about city life for a while, Krabi is the perfect choice for a family trip to Thailand. Enjoy the simple, peaceful and beautiful bays and islands with your family here; At the same time, experience all the water games such as kayaking, scuba diving… and other natural activities such as mountain climbing or hiking in the jungle.
Top 3 Thailand family tour package
Experience being a real farmer in Chiang Mai, enjoy the food and learn about the life of the people here. In addition, you will be able to visit Elephant Nature Park, participate in activities such as feeding elephants, bathing elephants (if elephants agree) and visiting animals being saved and living in the park.
Mae Kampong is a lovely mountain village about an hour's drive from Chiang Mai. The village is located around 1,300 meters above sea level, ensuring pleasant temperatures and ideal weather to enjoy this Asia World Experience. The village is located in the heart of a largely untouched forest, where you will have the opportunity to meet an incredibly friendly community in three days.
Thailand's original beach resort isn't a palm-fringed castaway island, and it's probably for the better. Instead, Hua Hin is a refreshing blend of city and sea, with lively markets, good golf courses and water parks, excellent accommodations, and an ambiance that is becoming increasingly hip and cosmopolitan.
Contact us:
Website: mettavoyage.com
Email: [email protected]
Hotline 24/7: + 84 989 383 572
Facebook fanpage: https://www.facebook.com/mettavoyage