Vietnam – a beautiful country with countless different destinations, each land has its color. These are the main pieces of information we want to give you. We hope you will feel interested in the places in Vietnam that we have to offer
Vietnam is a wonderful destination
Referring to Vietnam, in addition to visiting and admiring countless scenic attractions, visitors also feel the friendliness, hospitality, and extremely kindheartedness of the Vietnamese people.
Vietnam is an interesting country because each region has its own national identity. Coming to Bac Ninh, you will listen to Quan ho folk songs. Or Muong folk songs originate from working life and daily activities. It is simple, rustic but sincere, graceful.
Each ethnic group often forms local groups, there are certaiWardfferences in dialects, costumes, customs, and rituals. This makes the diversity and richness of ethnic culture more vivid and more obvious. 
Perhaps you have never felt so crowded that you cannot move. The fun of big cities at rush hour is the specialty of traffic jams. Or festivals, routes like Hoan Kiem Lake every Friday and Saturday or Sunday evenings. They all have their interesting things.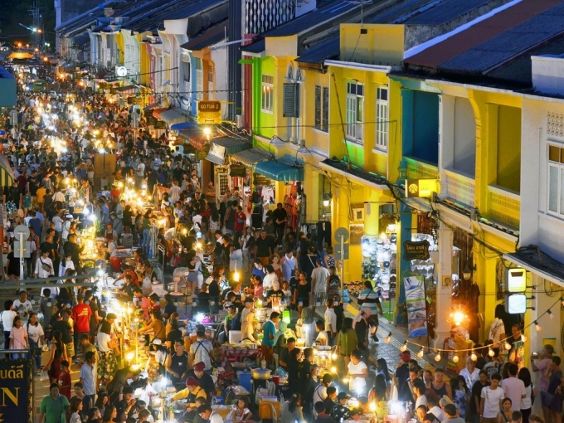 The best time to visit Vietnam
North Vietnam
The best time to visit Vietnam is from March to April (during spring) and from September to November (during autumn) because these months are warm, cool, and sunny. In winter from December to February, the weather is extremely cold, can dip to 4oC o from May to August, it is very hot and humid.
North Vietnam Itinerary 
Northern Vietnam is an indispensable destination in your travel guide. It has a humid subtropical climate, characterized by instability with the start and end of seasons and in temperature. But that is also the reason why the natural landscape here is extremely beautiful and charming. 
Day 1: Hanoi Arrival
Hanoi – the capital of Vietnam, you will feel the noise, bustle as well as excitement of the people here. Especially, if you are lucky, you will have the opportunity to see people from young to old exercising at dawn or dusk, this is a very beautiful image of us in the eyes of international friends. In addition to visiting famous landmarks, enjoying delicious food is not an exception. The food in Hanoi is affordable for the people, the price is cheap but the quality is excellent.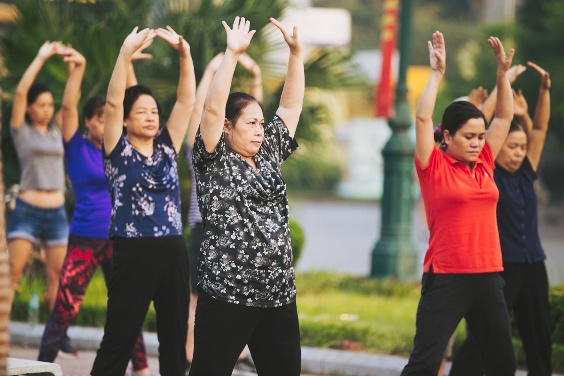 The best places tourist destinations
Ba Dinh Square – Uncle Ho's Mausoleum
Is the largest square in Vietnam, located on Hung Vuong Street, in front of Ho Chi Minh Mausoleum. Around this area, there is, Wardllar Pagoda, Ho Chi Minh Museum,…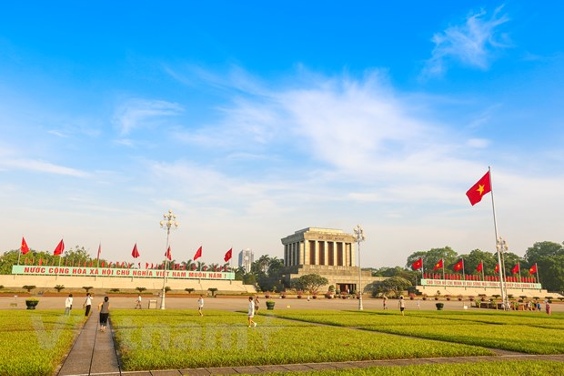 Hoan Kiem Lake
What you should experience is walking around the lake, you will see an ancient but still modern Hanoi appearing. Next to the lake are architectural works such as But tower, Nghien radio, The Huc bridge leading to Ngoc Son temple, King Le Thai To temple, Hoa Phong tower, etc.
Hanoi Old Quarter
Hanoi Old Quarter today is located in the center of the Hoan Kiem district. If you want to learn about the life, culture, and people of Trang An, you cannot ignore the Old Quarter – one of the tourist attractions in Hanoi full of interesting and attractive to tourists.
Quoc Tu Giam Temple
The first university of Vietnam.
Address: 58 Quoc Tu Giam, Temple of Literature, Dong Da, Hanoi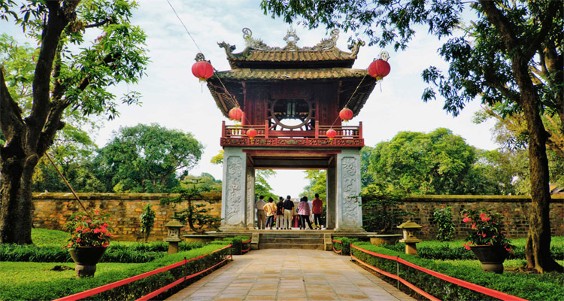 West Lake
one of the famous landscapes of Hanoi capital. Surrounding the lake are rows of green trees, flowers, and green grass growing around, creating a special scene for West Lake.
Gothic cathedrals
The church is designed in the European medieval Gothic style with high walls, domes, and many windows. It is a destination that attracts young people in Ha Thanh.
Address: 40 Nha Chung Street, Hang Trong Ward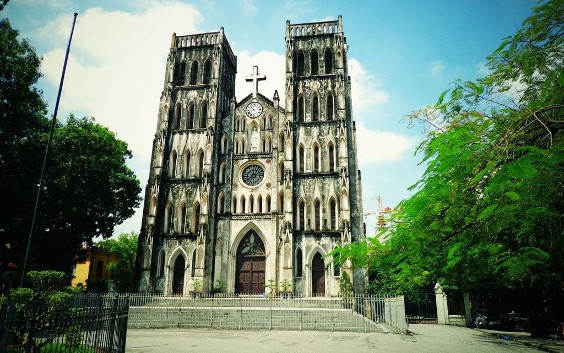 What foods will you enjoy?
Pho Hanoi
Address:
Family Pho: 49 Bat Dan, Hoan Kiem District

Pho Thin: 13 Lo Duc, Hai Ba Trung District

Pho Vui (specializing in beef): 25 Hang Giay, Hoan Kiem district.
Reference price: 40,000VND – 50,000VND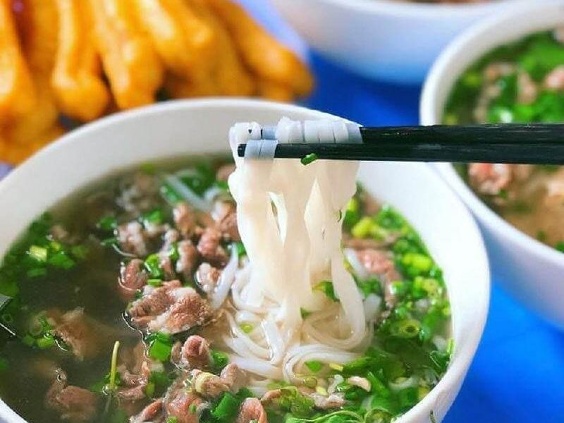 Bun cha Hanoi
Address:
Bun Cha Dong Cua: 41 Cua Dong, Hoan Kiem District

Bun Cha Dac Kim: 1 Hang Manh, Hoan Kiem District

Bun Cha Sinh Tu: 57 Nguyen Khuyen, Dong Da District
Reference price: 30,000VND – 40,000VND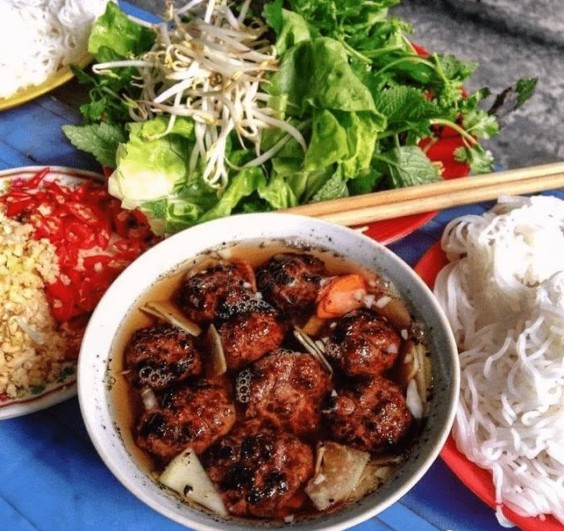 Bun dau mam tom
Address:
Bun dau Ngo Tram: 1B Alley Tram, Hoan Kiem District

Bun dau Trung Huong: 49 Phat Loc lane, Hang Bac

Cay Bang – Dai La: 129 Dai La, Hai Ba Trung District
Reference price: 35,000VND – 60,000VND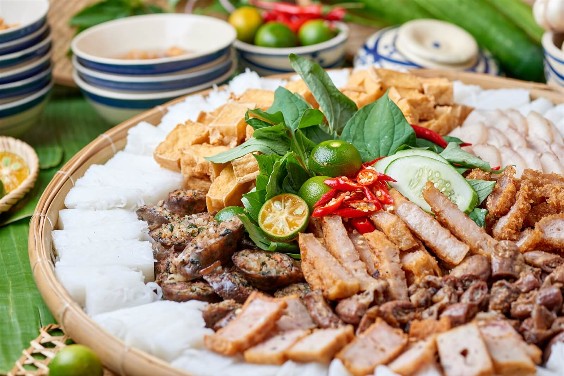 Bun thang Hanoi
Address:
Bun Thang Cau Go: 48 Cau Go, Hoan Kiem District

Bun thang Hang Hom: No. 2, Hang Chi Lane, Hang Hom, Hoan Kiem District

Bun thang Hang Hanh: 29 Hang Hanh, Hoan Kiem
Reference price: 30,000VND – 60,000VND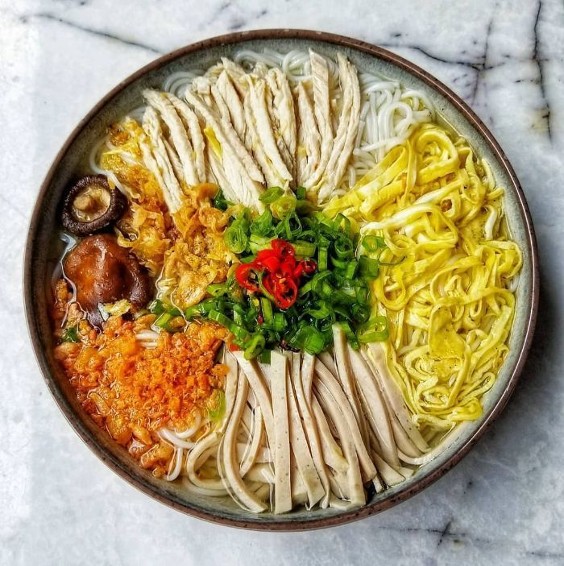 Where are you going to stay? 
If you like luxury, modern. JW Marriott Hotel Hanoi is the ideal choice for you. JW Marriott Hanoi, the project received the award "Hotel with the most beautiful design and construction" in the Asia-Pacific region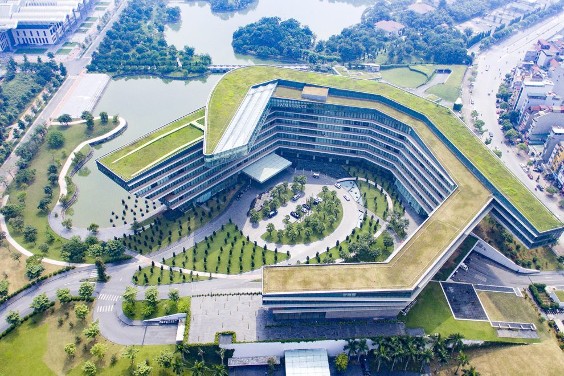 In addition, Sofitel Legend Metropole Hanoi, with its rich history and classic romance, will make your Hanoi Itinerary 6 days tour even more special.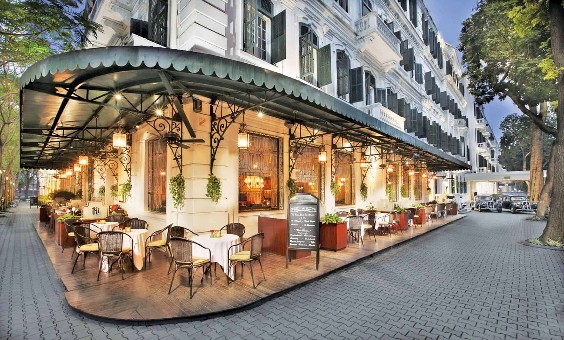 Choosing InterContinental Hanoi Landmark72 also makes your trip more meaningful. As a family-friendly hotel that offers the best services.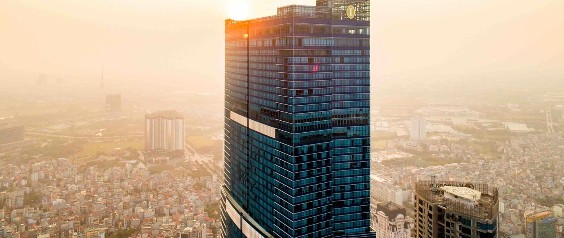 Day 2: Hanoi – Ninh Binh – Move to Sapa at night
Ninh Binh is a province located at the southernmost gateway to the North, Vietnam, about 100 km from the center of Hanoi. A city with countless historical sites such as Bai Dinh pagoda, Hoa Lu ancient capital, Trang An, Cuc Phuong national forest, etc. Elderberry Ninh Binh specialty will especially make visitors always remember.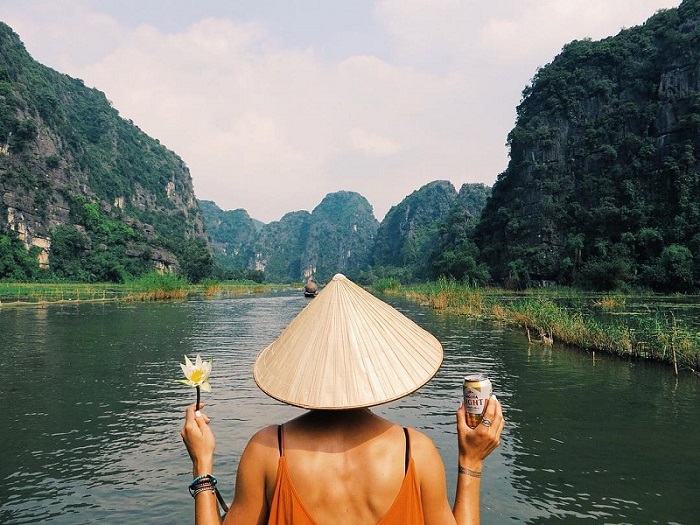 The best places tourist destinations
Trang An
Recognized by UNESCO as a Natural Heritage and World Cultural Heritage. And located in the area on the boundary between the districts of Ninh Binh such as Gia Vien, Nho Quan, Tam Diep town, Ninh Binh city, and Hoa Lu district.
Come to Trang An to see the clear river, visit the thousands of years old limestone ranges.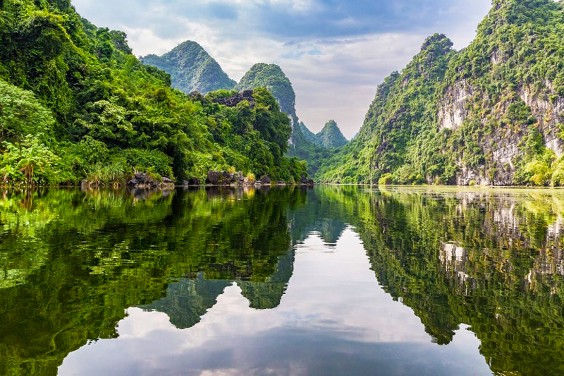 Tam Coc – Bich Dong
Address: Ninh Hai, Hoa Lu, Ninh Binh
This is a familiar destination that tourists definitely cannot ignore when coming to Ninh Binh. Here, you will be sitting on a boat, following the Ngo Dong river to admire the overlapping mountains and golden rice fields.
Boat fare: 150,000VND to carry 4 people.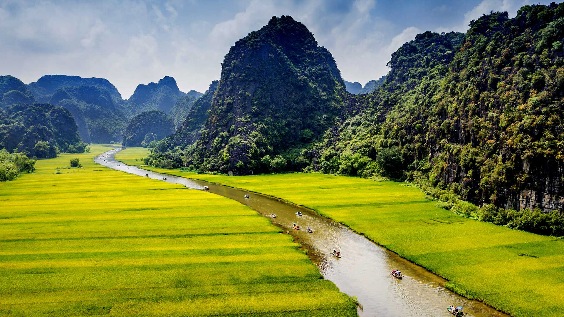 Hoa Lu Ancient Capital
Address: Truong Yen, Hoa Lu, Ninh Binh
It is a favorite destination for many tourists, especially those who want to learn about history as well as go to a ceremony to pray for good luck.
Bai Dinh Pagoda
Located 15km from Ninh Binh city, Bai Dinh pagoda is the largest temple complex in Vietnam with many records set. The scenery is like a fairyland of Bai Dinh pagoda, making anyone who comes here can feel the purity and peace of the space here.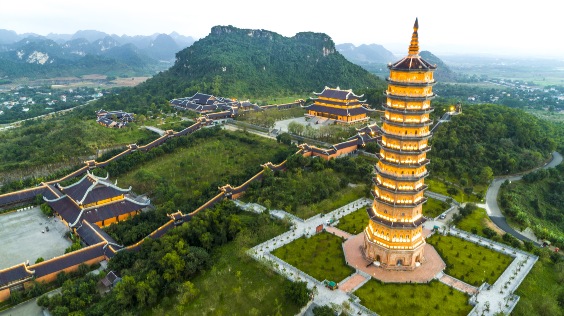 What foods will you enjoy?
Kim Son vermicelli sprouting
Address: To Nhu rice noodle – Quang Thien Street, Kim Son, Ninh Binh
Price from: 20,000VND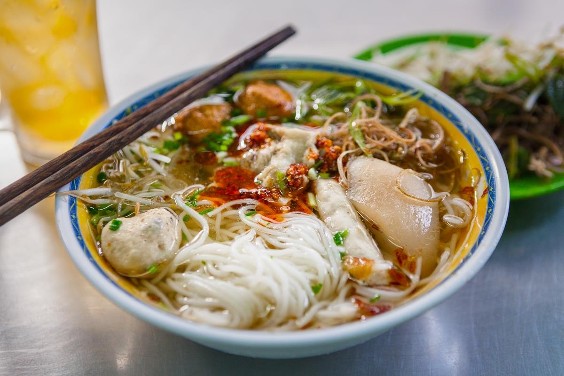 Xoi trung kien
Address: Nho Quan town, Nho Quan district, Ninh Binh
Price from: 40,000VND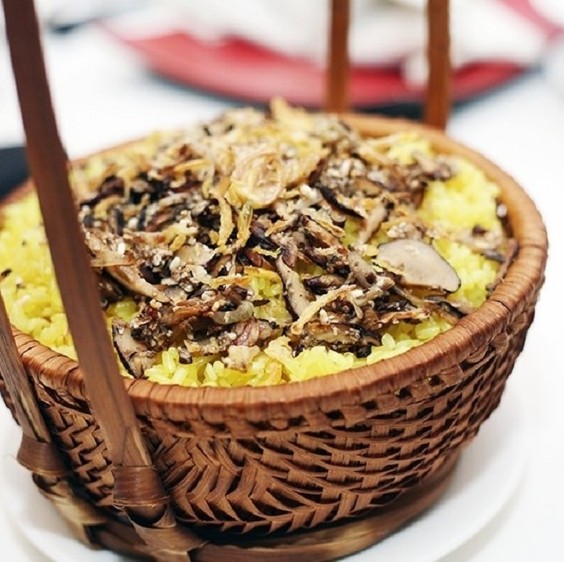 Bun quat
Address: Tinh Mai Restaurant – 7 Pham Hong Thai – 3 Van Giang, Ninh Binh
Price from: 30,000VND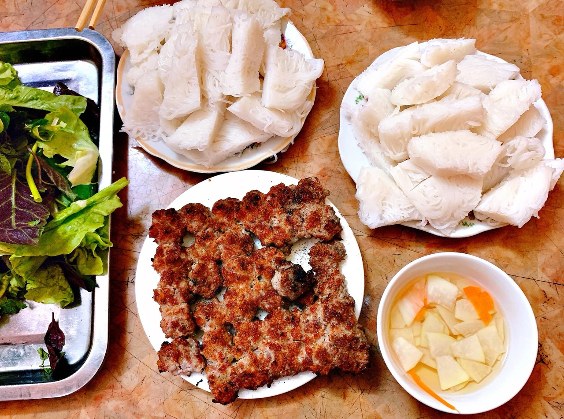 Thit de nui tai chanh
Address: Dat Set Restaurant – 3rd Street, Dong Thanh Ward, City. Ninh Binh
Price from: 150,000VND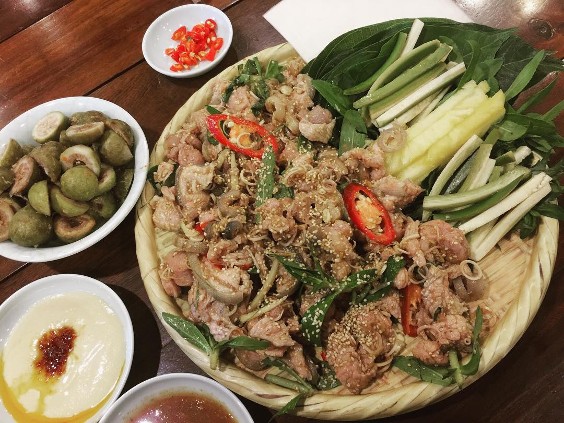 Ca chuoi nuong
Address: House on stilts Van Long – Gia Van, Gia Vien district, Ninh Binh
Price from: 100,000VND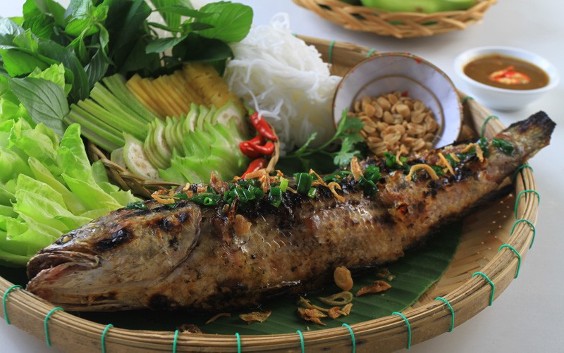 Ninh Binh Burned rice
Address: Thang Long Restaurant – Chi Phong Hamlet, Truong Yen Commune, Hoa Lu, Ninh Binh
Price from: 130,000VND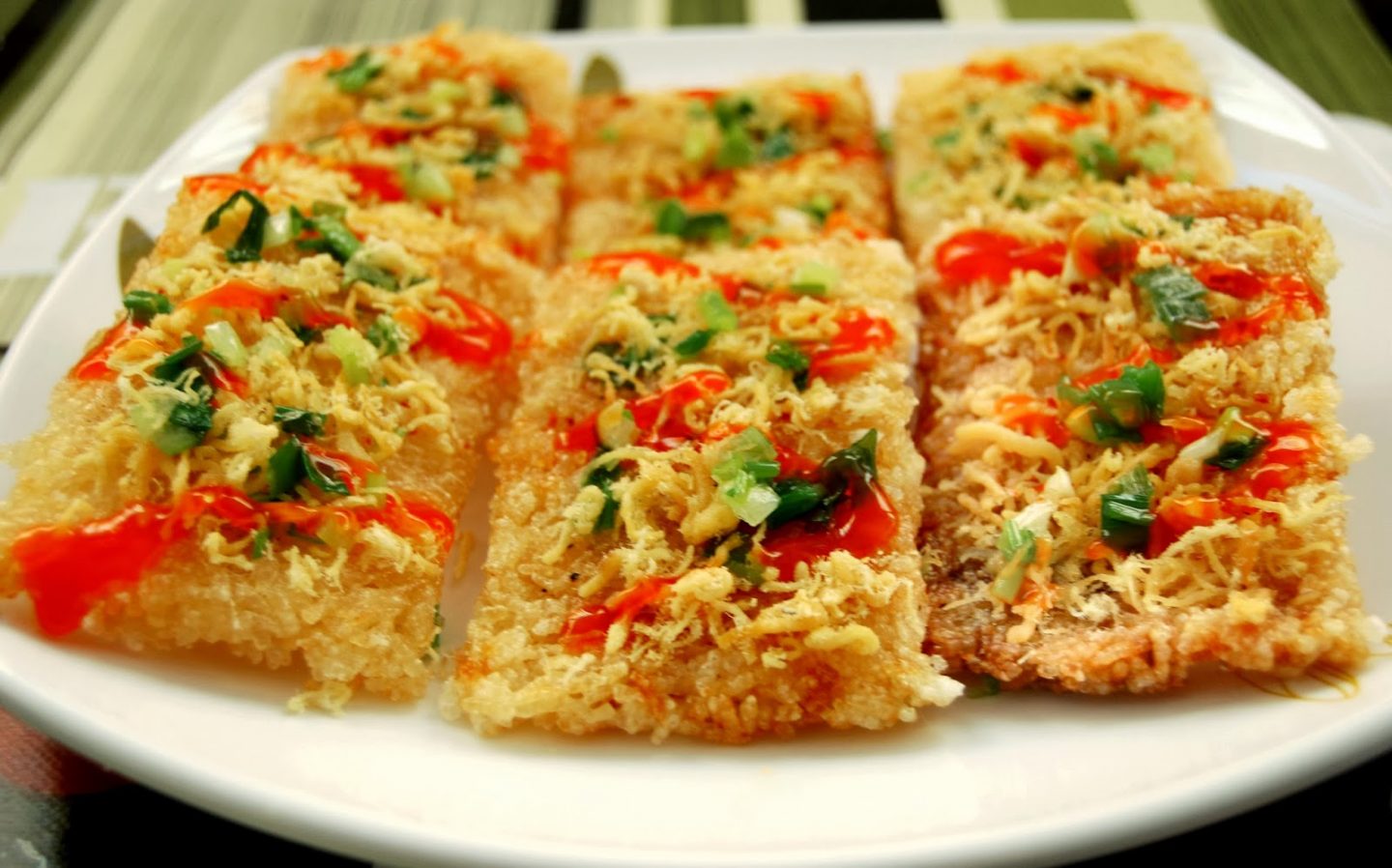 Where are you going to stay? 
Emeralda Resort Ninh Binh combines ideal values, comfort, and convenience as a family setting along with a range of amenities designed for travelers like you. And here, your comfort and satisfaction come first.
Ninh Binh Hidden Charm Hotel will be a great choice for you if you come to Ninh Binh looking for rest.
Lalita Boutique Hotel & Spa Ninh Binh is a hotel with beautiful, impressive design, creating a warm feeling, and very close to tourist attractions in Ninh Binh. You can also choose a relaxing point during Ninh Binh itinerary. 
Day 3: Have a trip to Sapa
The city of fog, is a scenic spot located in the northwest of the country, is located about 30 km from the center of Lao Cai city and 376 km from Hanoi. In Sapa, you will especially be able to see the wild, picturesque nature or the golden ripe rice season insight. Here, there are countless places worth visiting once in your life.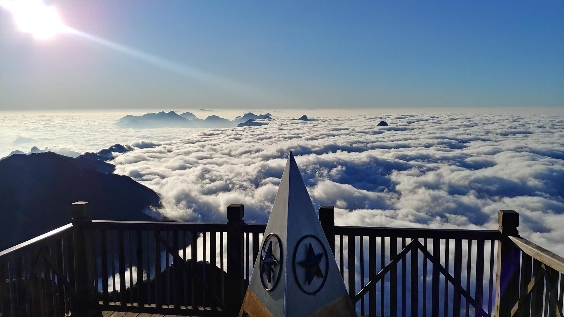 The best places tourist destinations
Cat Cat village
Is a village with the beauty of the Northwest mountains. This village belongs to San Sa Ho, Sapa district. In addition to traveling by private vehicle, you can also walk to see the mountains and forests, admire the whole beauty of the village from above.
Ticket price for motorbike parking: 10,000 VND/car.
Ticket price to the village: 50,000VND/person.
Ethnic clothing rental price: 50,000VND/person.
Ta Phin Village
The village is in Sapa district, Lao Cai province. The village is about 12km from the town center to the northwest. This place attracts visitors by the fresh natural landscape mixed with wild and rustic features along with the culture imbued with national identity. The village is famous for its exquisitely designed brocade items, which you can choose as a gift to bring back on your trip.
Sapa Heaven Gate
Is a very famous tourist destination located on the top of O Quy Ho pass with an altitude of 2035m above sea level, 18km from Sapa Town. To get here, you have to pass O Quy Ho pass with a distance of up to 50 km.
The journey to reach Sapa Heaven Gate is difficult. But when you come here, you will find it worth it.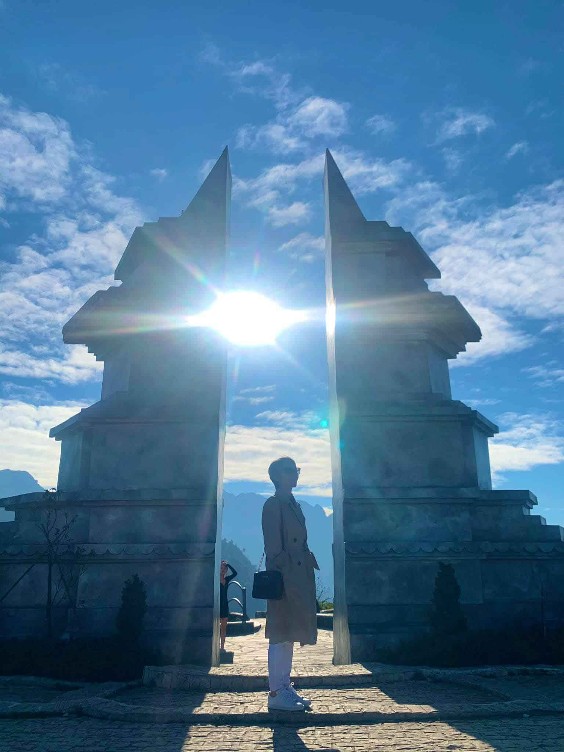 What foods will you enjoy?
Ong Ha restaurant
The restaurant impresses diners with the divine Con Sui dish
Address: 591 Dien Bien Phu, Sapa, Lao Cai
Opening hours: 6:30 AM – 10:00 PM
Reference price: 25,000VND – 50,000VND
Thang Co A Phu
Address: 15 Fansipan Street, Sapa, Lao Cai
Opening hours: 9:00 AM – 11:00 PM
Reference price: 25,000VND – 1,000,000VND
Red Dao restaurant
Address: 4B Thac Bac, Sapa, Lao Cai
Opening hours: 8:00 AM- 10:30 PM
Reference price: 80,000VND – 220,000VND
Where are you going to stay? 
Topas Ecolodge is about 19km from Sapa town center. Here you can enjoy stunning views of towering peaks and endless valleys dotted with ethnic minority villages.
Or if you like the resort model of a garden villa with the architecture of a European garden house. Let's choose Sapa Jade Hills
You do not want to travel far to the center of Sapa Town. With a convenient location, BB Sapa Hotel offers easy access to the city's famous tourist attractions. Make sure you can visit tourist attractions quickly and easily. 
Or Hotel De La Coupole Sapa – Mgallery – The hotel is also the station of the train route from the center of Sapa town to the station to the top of Fansipan – the roof of Indochina
Day 4: Sapa Tour – Transfer to Hanoi
Other best places tourist destinations in Sapa
Y Linh Ho Village
The wild and poetic Y Linh Ho village on the mountainside. To get to Y Linh Ho village, from Sapa town, you have to go in the direction of Lao Chai village.
Lao Chai village – Ta Van
You can move in the direction of Cau May and Muong Hoa streets. Then continue to follow the trail at Y Linh Ho hill to pass Lao Chai. If you choose to trek, it will take you more than three hours to travel from town to this place.
Coming to Ban Lao Chai – Ta Van, you will definitely be attracted by the unusually quiet space.
Fansipan Legend
Considered as a resort complex with many diverse services including cable cars, amusement parks, 5-star international resorts. When you come here, you will be able to see the whole scenery of Sapa mountains.
What foods will you enjoy?
Hotpot Center
Address: 552 Dien Bien Phu, Sapa
Opening hours: 11:00 AM – 10:00 PM
Reference price: about 150,000VND/person
Chapa – Delicious sturgeon hotpot in Sapa
Address: No. 40 Cau May, Sapa
Opening hours: 8:30 AM – 10:30 PM
Price: from 100,000VND – 330,000VND
Thit trau gac bep
Reference price: 700,000VND/kg – 900,000VND/kg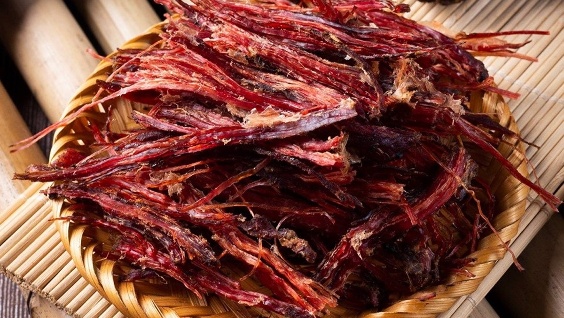 Day 5: Hanoi – Transfer to Halong Bay – Halong cruising experience
Referring to the city of Halong in our country, there will be images of thousands of large and small islands scattered throughout Halong Bay. The city is recognized by UNESCO as a world cultural heritage, having the opportunity to feel you will see the majestic beauty of the landscape, feel very small in front of a large space like Halong Bay.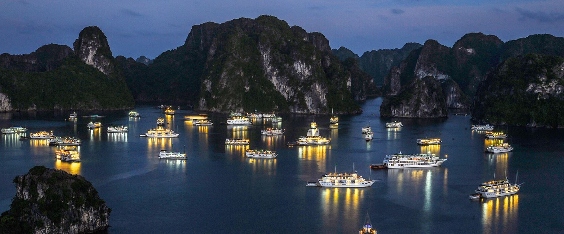 The most beautiful islands for you to choose
Quan Lan Island
This is an ideal tourist destination for those who travel to Ha Long but do not like the noise. Because this place is quite gentle, peaceful, poetic, and wild.
You can go to one of the following two harbors: Quan Lan harbor – right in the center of the island, or Minh Chau harbor – at Minh Chau commune.
Tuan Chau Island
Is one of the most famous islands in Ha Long. Here, you will admire the beauty of the food streets designed in royal architecture.
Co To island
To get here, you go to Ca Rong or Van Don port to buy tickets to the island. This is also quite a tourist attraction. 
Titop Island
It will be remiss if you ignore Titop Island. Although the sand beach of Titop island is not too big, it is quite airy and quiet, so it is chosen by many tourists to conquer.
Traveling to Tiptop Island, you can participate in several activities such as swimming, kayaking, skydiving,…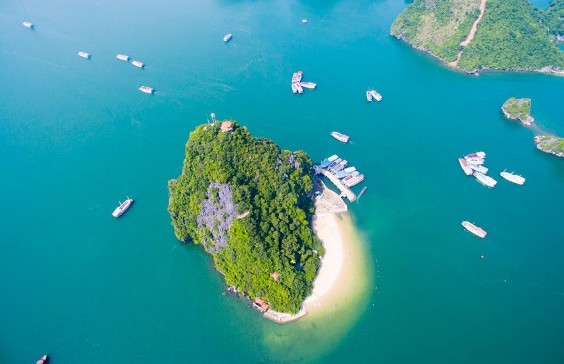 What foods will you enjoy?
Com trang cha muc
Address: Ong Ba Seafood – Sunworld Ha Long Park Walking Street, Lot C122, Ha Long Street, Bai Chay Ward
Reference price: 350,000VND/kg – 400,000VND/kg
Banh cuon cha muc
Address: Ms. Ngan – 34 Doan Thi Diem, Bach Dang Ward
Reference price: 30,000VND – 55,000VND
Ngan
Address: Thien Anh Seafood Restaurant – Cai Dam Urban (Bai Chay)
Reference price: 100,000VND/person – 440,000VND/person
Be Be Noodles
Address: Huy Chien noodle soup – Group 2, area 6C, Thuc Thoai street, Hong Hai Ward, Ha Long city, Quang Ninh
Reference price: 30,000VND/bowl – 40,000VND
Banh "Gat gu"
Address: Ha Long Night Market, Ha Long Market 1 and 2
Reference price: 30,000VND – 50,000VND
Where are you going to stay? 
Some resort hotels in Ha Long you can refer to:
Novotel Halong

Best Western Premier Sapphire Halong

Muong Thanh Luxury Halong

Royal Lotus Halong Resort & Villas
Or come to Ha Long Bay, if you want to experience overnight on a cruise. We will provide you with the most luxurious cruises such as Heritage Cruise, Orchid Cruise, Le Theater Cruise, Paradise Grand Cruise,… Sure to make you satisfied after the Halong itinerary.
https://www.youtube.com/watch?v=9z7pbBjNgrM
Day 6: Halong Bay – Hanoi 
After visiting the places, and enjoying delicious food in Ha Long. You will be on your way back to Hanoi to relax and have free time in Hanoi. End of itinerary in the North of Vietnam.
Conclusion
Are you satisfied with the information we give you? 
The information is really necessary for the process of choosing a tourist destination. In order not to spend a lot of time searching for places, contact Metta Voyage immediately so that we can provide you with the fastest information and schedules.
Contact us:
Website: mettavoyage.com
Email: [email protected]
Hotline 24/7: + 84 989 383 572
Facebook fanpage: https://www.facebook.com/mettavoyage