Nowadays, our lifestyles have shifted to be more crazy and hectic than ever. If you are tired, exhausted and stressed, a high-quality wellness retreat in Vietnam is strongly recommended to let yourself relax, recharge and re-boost your energy. Unlike a regular vacation, a wellness retreat in Vietnam will let you experience a deeper physical and emotional release from all stresses and strains.
Why wellness retreats in Vietnam?
First of all, Vietnam has various natural sceneries that can satisfy both beach lovers and mountain adventurers. You can decide your destination at a smooth sandy beach or a historical ancient town. It is completely your choice to pick a wellness retreat in Vietnam at UNESCO-recognized Halong Bay or rediscover balance in your life in the ancient capital of Hue or reignite your passion for living at the mountainous Ninh Binh.
Besides, a wellness retreat must include healthy diets that can detox your body and mind. According to The Culture Trip – a UK travel website, Vietnam cuisine is listed among the top 10 healthiest cuisines in the World. That is why Vietnam is a perfect location for a wellness retreat to harmonize your mind and body and get your natural rhythms back on track.
Also, a wellness retreat can be more than just yourself but it can include a discovery to the outside world. With so many unique friendly local communities, cultural sights, art galleries, educational experiences and craft markets, Vietnam promises to bring the best out of your wellness retreats. Vietnam is at the crossroads of different civilizations, which results in a country of mix and adapted culture.
The list can go on and on to prove that a wellness retreat in Vietnam is truly worthy. Here is a list of top 10 Vietnam wellness retreats including both resorts and tours.
Location: Vinh Hy, Ninh Hải District, Ninh Thuan Province
Amanoi Ninh Thuan Resort is located in Nui Chua National Park of Ninh Thuan Province. It also lies along the coastal coast of Vinh Hy Bay where the water is famous for being crystal, clear and clean. This lush corner of Vinh Hy Bay has a unique microclimate that is pleasantly warm all year round.
This can be an ideal wellness retreat in Vietnam with Amanoi's tranquil atmosphere, Aman Spa and its 2 exclusive Wellness Villas. Amanoi offers extensive wellness activities including personally focused multi-day immersions with in-house therapists and treatments that are designed to suit individual conditions. The Wellness Immersions of Amanoi includes different health and well-being activities such as bodywork, nutrition, mindfulness and spa therapies. Guests can choose to stay between 3-21 days.
Holistic wellness retreats amid Vietnam's natural scenery guarantees a memorable experience.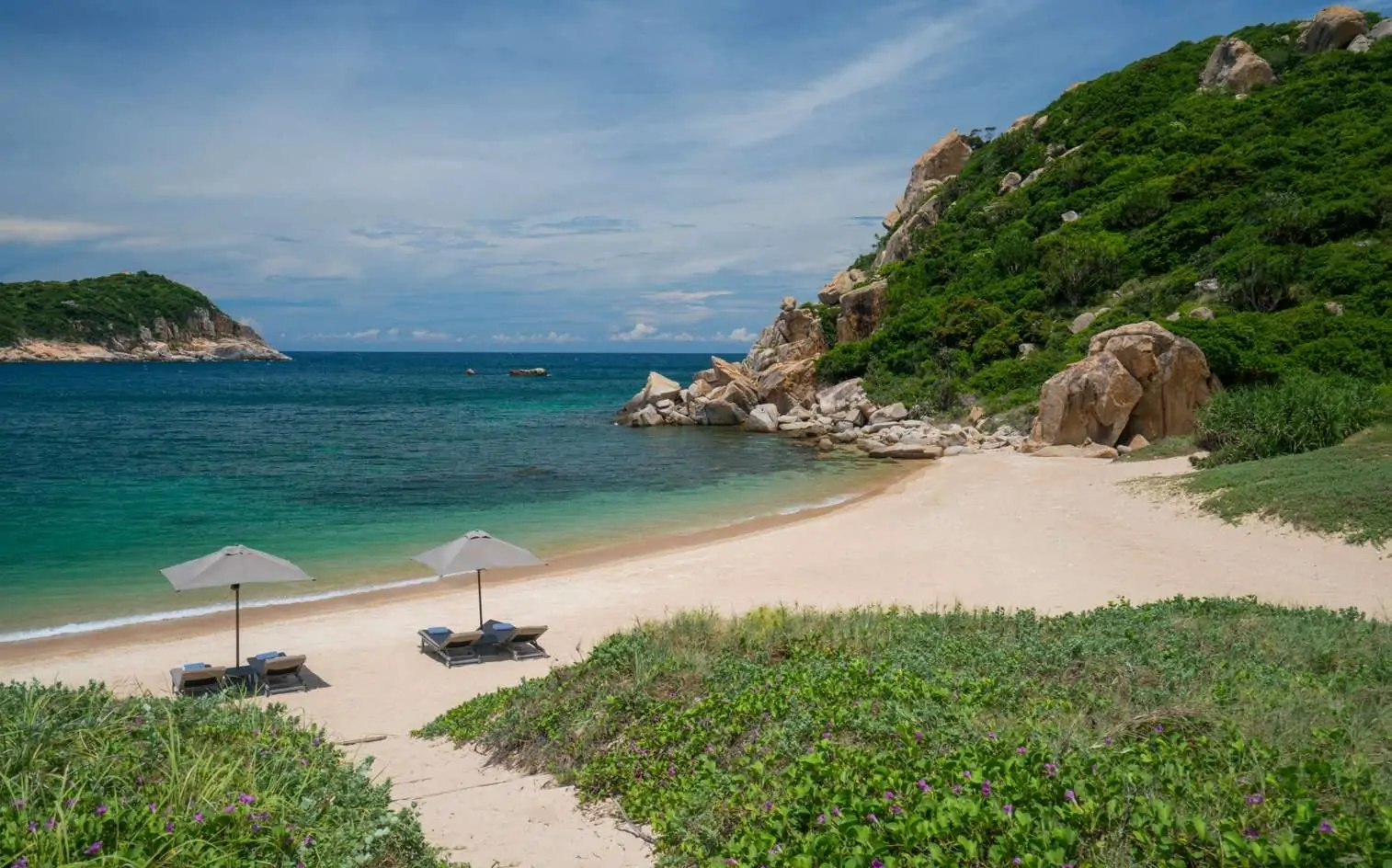 2. Alba Wellness Resort Hue
Location: Phong Son Commune, Phong Dien District, Thua Thien Hue Province, Vietnam
As a member of the Openasia Group of Fusion, Alba Wellness Valley is wellness-inspired hospitality located 30km North-West of Hue City. Alba Wellness Resort has outstanding features including hot spring, natural mineral drinking water and exceptional well-being experience through professional services and luxury products.
This wellness retreat in Vietnam offers a variety of experiences including onsen, yoga studio, meditation, hot spring and reflexology. The hot spring water source of Alba Wellness Retreat is from the depths of the Truong Son Mountains while thermal baths provide therapeutic experiences indoors and outdoors. Alba Wellness Resort is one of the wellness retreats in Vietnam that is highly-regarded for its creative approach such as forest meditation, water meditation, walking meditation, breathing classes and tai-chi.
Besides, this is one of the rare wellness retreats in Vietnam that offers zone therapy (reflexology). It is an alternative medicine including pressure application with specific thumb, finger and hand techniques. Reflexology helps to restore balance, boost circulation, treat stress, anxiety, bladder problems, headache and poor digestion.
Location: 49 Nguyen Cong Tru, Tan An Ward, Hoi An, Viet Nam
As a Vietnam wellness retreat, Almanity Hoi An Wellness Resort offers a holistic approach to well-being from EQ Intelligence workshops to interactive training that promotes your sustainable happiness through My Chi Wellness & Spa. This is a holistic Vietnam retreat that involves both ancient and innovative elements: yoga, tai chi, massage, sauna and steam rooms.
At this wellness retreat in Vietnam, you will gain balance to your body, mind and spirit through revitalizing experiences with skilled therapists and daily spa journeys. With 36 sauna rooms, My Chi Wellness & Spa is currently the largest wellness retreat in Vietnam. Their sauna uses Himalayan salt rock made from 250 million-year-old ancient salt crystal. Inside each rock crystal are the natural minerals that help to destroy harmful toxins of your body.
Location: Vo Nguyen Giap Street, Khue My Ward, Ngu Hanh Son District, Da Nang, Vietnam
Besides perfect beachfront location and luxury private pool villas, Fusion Maia offers the unique package of "all-spa inclusive" services. You will never have to regret choosing this Vietnam wellness retreat in the central region of Vietnam. Fusion has developed its own stunning program called Natural Living Program to take care of your holistic wellbeing.
Imagine practicing daily mindfulness, healthy breathing, yoga and many more on the beach every morning. After getting back from Fusion's wellness retreat, your mind and body will truly be healed. In addition to yoga and mindfulness, you can also participate in work out and taichi.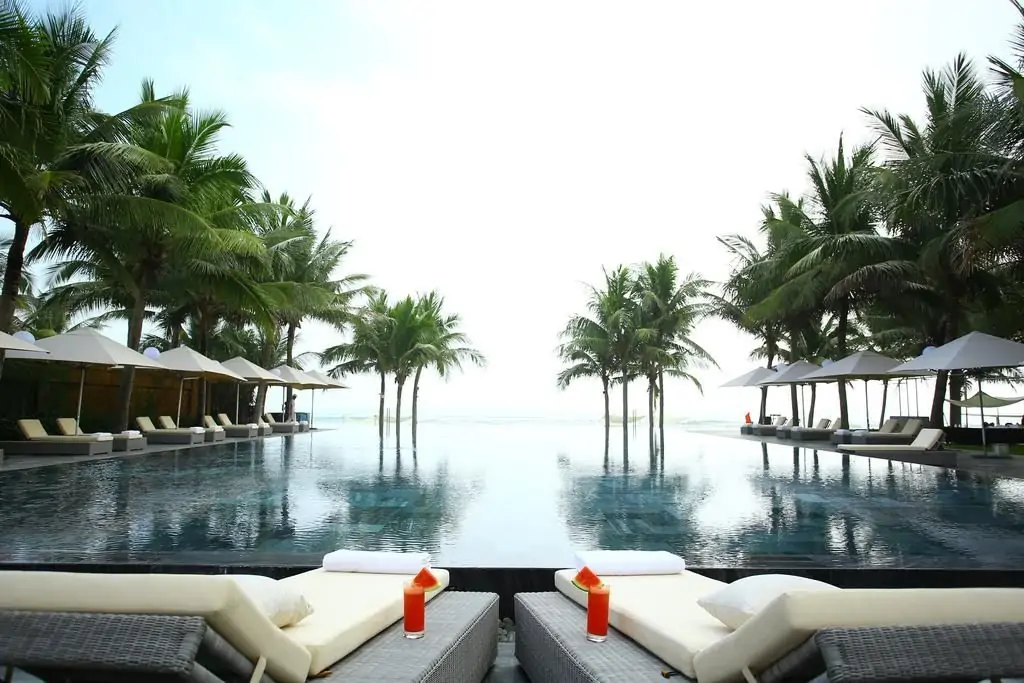 Location: Ninh Vân, Ninh Hòa, Khanh Hoa Province
The location of Six Senses is already an attraction – Ninh Van Bay. Located 60 km from Nha Trang City, Ninh Van Bay is hidden heaven for travelers who want to leave the bustling city behind and find peace for their souls. The only way to approach Six Senses Ninh Van Bay is to ride a speedboat to the island.
Book your wellness retreat at Six Senses Ninh Van Bay to immerse in nature, enjoy the calm atmosphere and have your wellness taken care of. This wellness retreat offers many different types of wellness treatments such as steam and sauna, yoga pavilion, outdoor gym circuit and meditation sala. This place also takes excellent care of your sleep with their analysis on your sleep tracker, personal consultation, yoga Nidra and meditation.
If you are feeling exhausted from all the stress, it's the right time to book a getaway at one of these wellness retreats in Vietnam!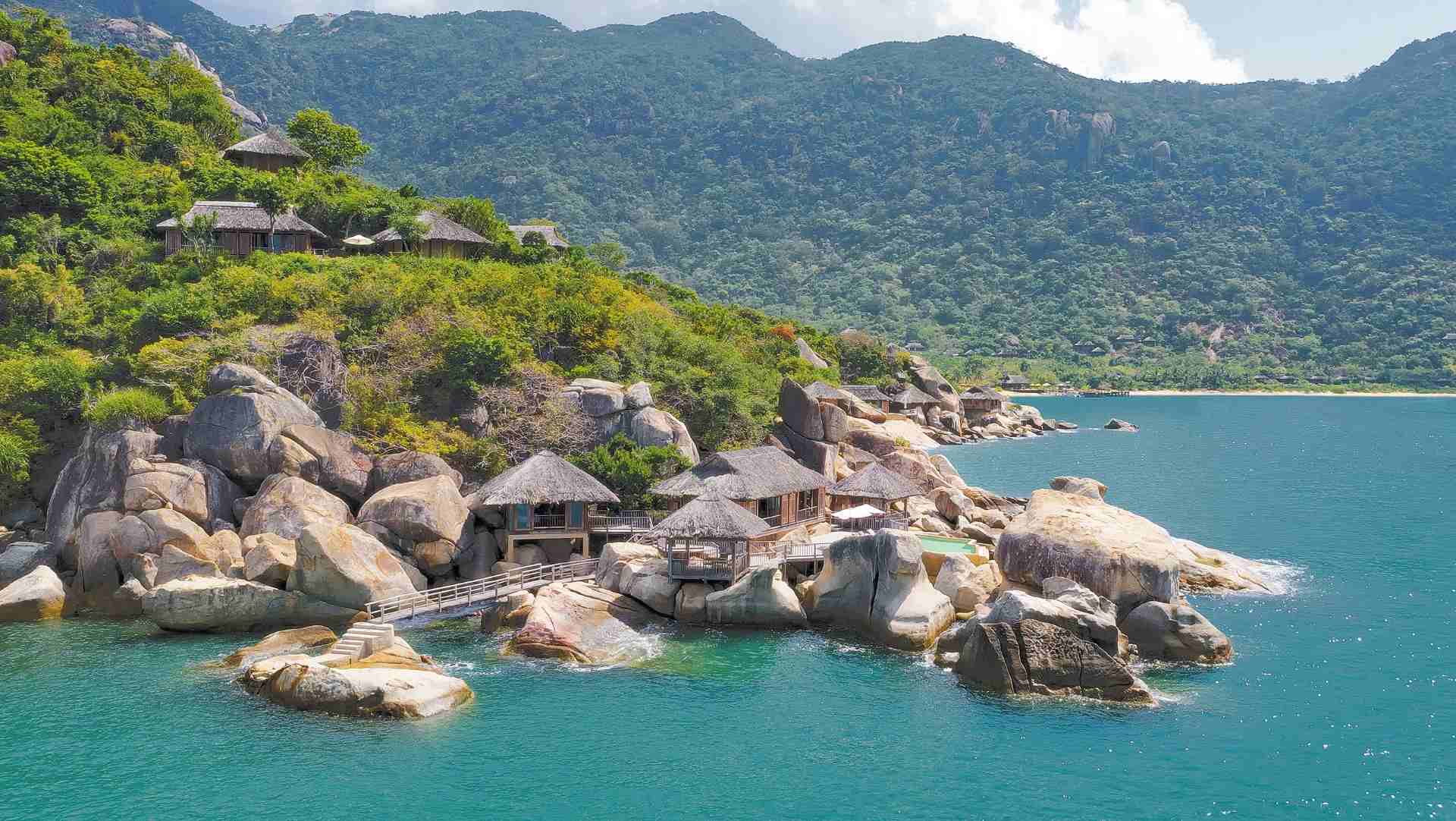 With their comprehensive knowledge and services, Metta Voyage promises an unforgettable wellness holiday in Vietnam. Whether you are fascinated by cleansing your system on a detox retreat, unwinding with luxury spa treatments or working up a sweat with fun activities, you will be satisfied with a various range of wellness retreat packages in Vietnam and Asia offered by Metta Voyage.
Metta Voyage allows you to customize your experience to match personal preferences and goals. Besides, they have excellent relationships with the best companies in Southeast Asia such as hotels, cruise companies, local attractions and more. For example, Alba Wellness Resort Hue is one of Metta Voyage's partners in their Wellness Detox Journey In Vietnam 7 days.
A wellness retreat is getting more popular in Vietnam as visitors now seek for health benefits and wellbeing balance while traveling. That is why Metta Voyage offers a wide range of tours that involve good nutrition, well-being activities such as yoga to clarify your mind and body and reduce stress.
After a wellness retreat with Metta Voyage, you will have a better awareness of your body, health and nutritional knowledge.