Laos is a country steeped in Buddhist culture. Many monasteries, sacred buildings, and many temples where devotees go to pray and make offerings. Besides, a huge number of monks and novices in saffron-colored robes characterize the country. Deep Buddhist solidarity among the population is omnipresent in Laos.
In Laos, you not only can learn yoga, meditate with monks but also do yoga in the lap of nature and on the lush tropical bank of the mighty Mekong which has plenty of things to offer.  
Doing yoga in Laos helps you tune in and relax, quieten your mind, re-inhabit your body, and awaken your true potential. Moreover, you can go hiking to pristine villages, experience a great culture and the charm of the local markets, and sample Laos's incredible culinary delights.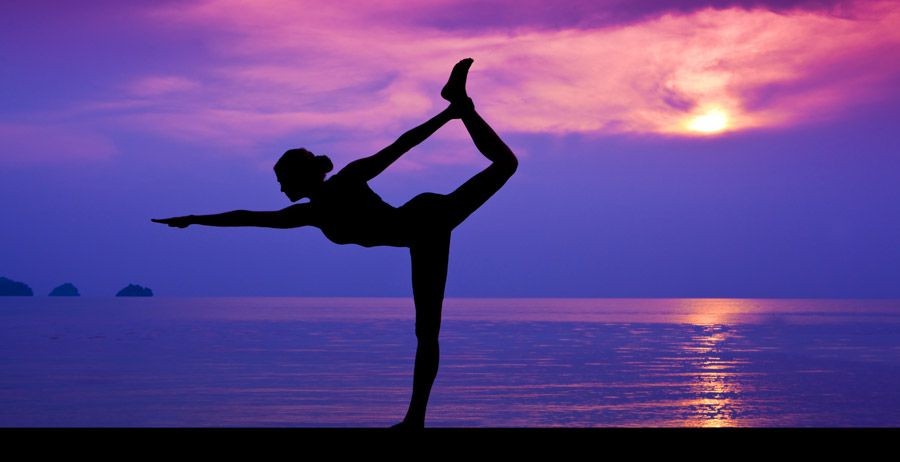 Discover Vinyasa and Hatha – Traditional yoga in Laos
Hatha Yoga along with Vinyasa Yoga is traditional yoga in Laos. They combine the practice for the physical postures, inhale and exhale and help you with relaxation, benefiting all body systems, better health. Many yoga enthusiasts choose Laos to practice yoga. 
The fundamentals of Hatha Yoga and Vinyasa Yoga are to practice the form of breathing, movement, and energy concentration. They help balance the energy in our body, expand a state of mental calm and emotional stability. The combination of asanas or postures, breathing, energy work, and concentration, lead us to a meditative state, where we connect with our essence, our inner peace, and our true being.
Hatha Yoga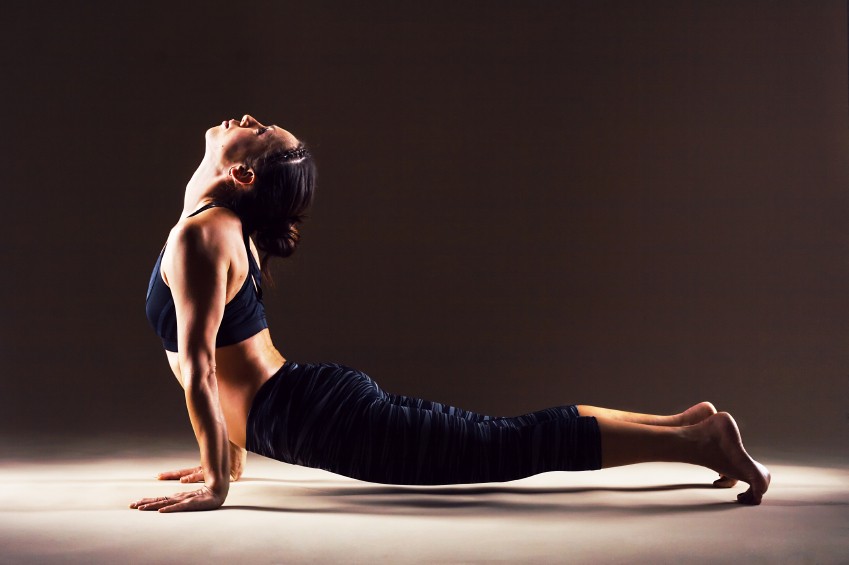 Hatha is a perfect style to start your acquaintance with Yoga. Hatha yoga works with the whole body-mind system. This means that the practitioner should make an effort both physical and mental to master it. Only when the mind is calm meditation happens, and, most importantly, deep relaxation in the end.
Vinyasa Yoga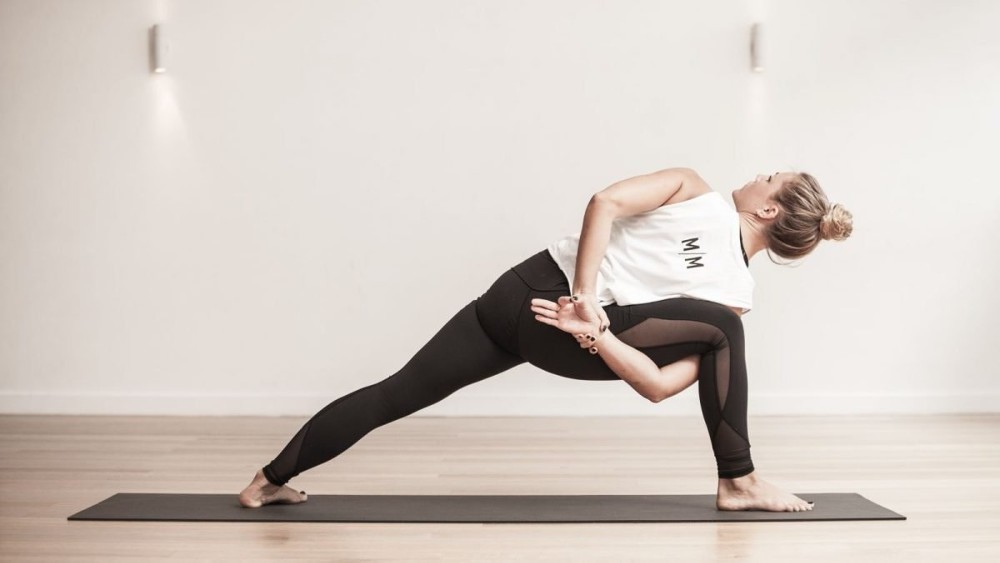 Known for its fluid movement and seamless transitions. Vinyasa yoga is a great exercise for those who are active and don't like routine. Each posture and movement is paired with the breath, making the practice almost dance-like.
To sum up, Hatha and Vinyasa yoga in Laos combines conscious breathing, flexibility, and tranquility, a connection between physical and energy with a focus on the mind. Hatha and Vinyasa yoga retreats in Laos are indicated for people who want a physically active Yoga practice, intense and at the same time respectful of the needs and abilities of each student.
3 best places for practicing yoga in Laos
1. Practicing
yoga in Luang Prabang
Luang Prabang is former Laos's capital. This city is nestled at the confluence of the Mekong and Nam Khan rivers, amidst a backdrop of jungle-clad mountains. The ancient capital of Luang Prabang, a UNESCO world heritage site, is considered by many to be the spiritual center of Buddhism.
It is one of the most interesting places to visit in South East Asia. You can explore golden temples, experience traditional Buddhist rituals, traditional wooden Lao buildings,  and appreciate a fusion of Lao and French colonial architecture. 
In Luang Prabang, several yoga retreats have emerged in recent years that focus almost exclusively on foreign tourists. So, you can immerse yourself in a bit of yoga and meditation, learn about traditional Laotian spirit and belief.
Or bike along with temple gates, or wander into small scenic streets, feed baby elephants at a river sanctuary, ride on a Mekong River cruise, meditate in Buddhist caves. This is a place to immerse yourself in Buddhist culture.  There are places for practicing yoga in Laos Luang Prabang that you can try: 
a. Luang Prabang Yoga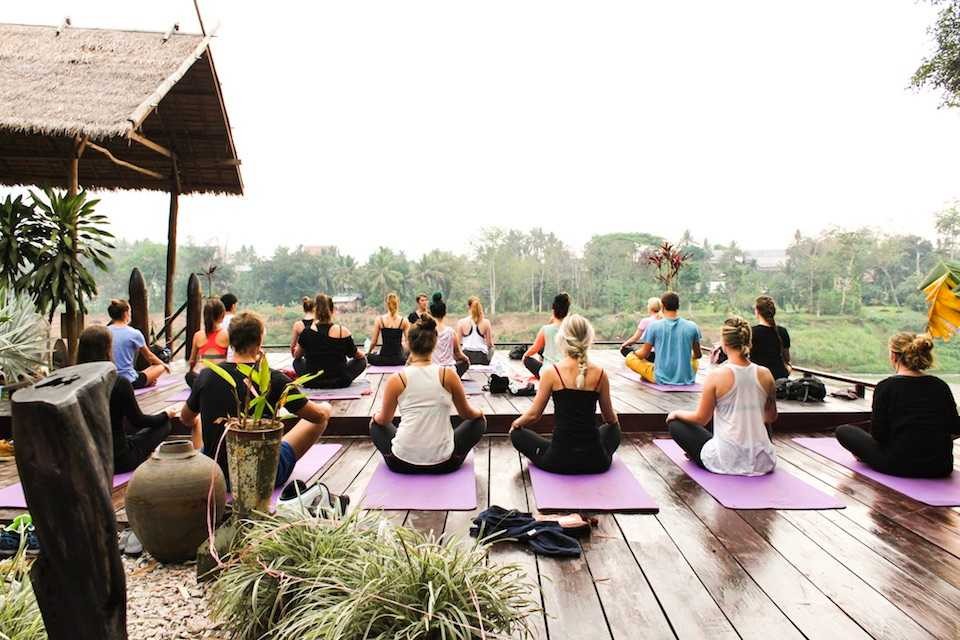 Location: Sisavangvong Road, Luang Prabang Province, Laos
Luang Prabang Yoga is a collaboration of independent yoga teachers offering yoga classes twice daily. Morning classes are offered at Utopia on their riverside patio, and evening classes are held in the studio on the second floor of Sena Steakhouse. 
Styles range from Hatha, vinyasa, Ashtanga, and yin. Pranayama breathwork classes and meditation classes are available as well. Luang Prabang Yoga holds four-day retreats in Nong Khiaw from October to March.
b. Mandala Ou Resort
Website: http://www.mandala-ou.com/
This stunning boutique accommodation in cinnamon-colored chalets with six facing the river.  Mandala Ou Resort has many glass bottles on the walls that allow more light, modern bathrooms, and beds.
The owners are friendly and have a great Thai and Western menu, the town's only pool, and a yoga deck. There is also a herbal sauna perfect for cooler winter nights.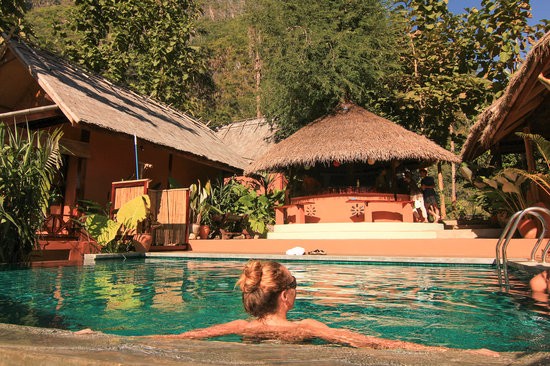 2. Practicing yoga in Vientiane
Vientiane, the riverside capital of Laos, still has a relatively small urban area and offers a sense of comfort and relaxation. The blend of colonial French and traditional architecture adds a subtle atmosphere to the city.
Yoga isn't only for ultra-flexible yogis, it's also not only for those who have achieved that inner-peace meditative state. Yoga is for everyone. And in Vientiane, you have several world-class teachers at your disposal. With a variety of yoga styles and class settings, you can stretch and strengthen your path to becoming the best yogi.
The yoga studios in Vientiane are well equipped, and often rent yoga mats and buy yoga equipment. Single classes and drop-ins are usually slightly more expensive. You can try some places for practicing yoga in Laos Vientiane:
a.  Nomad Yoga Vientiane
Location: Rue Setthathilath, Was Mixay, Vientiane, Laos
Nomad Yoga, operated since 2014, offers vinyasa, Hatha, and prana flow yoga classes. With up to six students per class, you are guaranteed individual attention, book in advance as spots can fill up quickly. Additionally, the studio also offers detox, Theta/Reiki healing courses, Energy Healing, and Key Abundance healing at Tangerine Garden Spa, all run by a teacher and healer Rebekka Lea Larsen.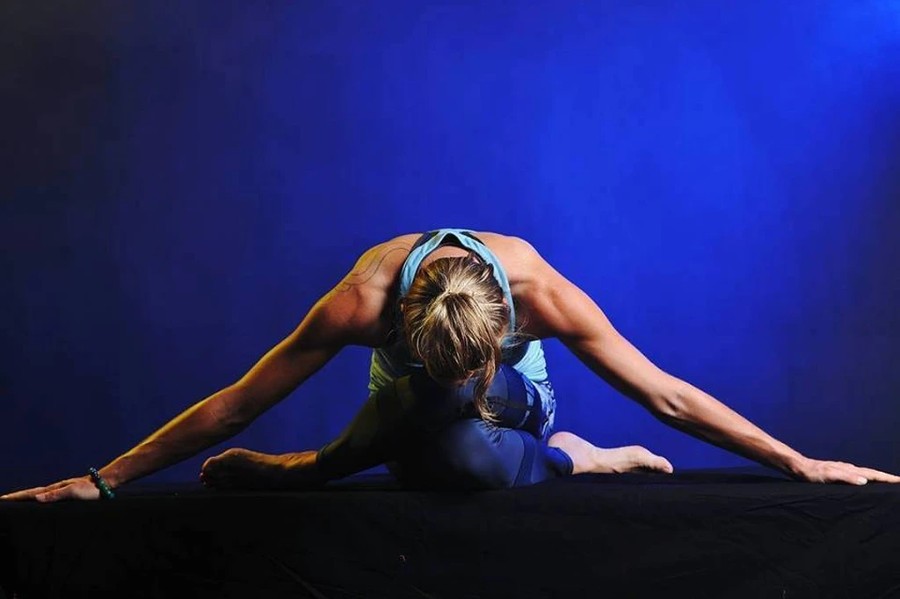 b. Vientiane Yoga Studio
Location: Ban Nongbone Vientiane, Vientiane Prefecture, Laos
Vientiane Yoga Studio offers yoga classes every day and a free meditation class on Saturday mornings. Classes include beginner yoga, Hatha, flow, core, Tai Chi, and Chakra Yoga that connects mind, body, and soul and learn about the subtle body and how to open up and align chakras. 
Vientiane Yoga Studio is for you if you want to practice an embodied philosophy that can free you from the common pitfalls of modern times and broaden your horizons. Vientiane Yoga Studio encourages the practice of embodiment philosophy to get rid of the everyday pitfalls of modern life.
3. Practicing yoga in Vang Vieng
Vang Vieng is located between Luang Prabang and Vientiane, which makes it one of the world's preeminent destinations for nature lovers. Situated along the Nam Song River surrounded by beautiful karst mountains, many incredible natural caves, waterfalls, and lagoons. This mellowed town has become a haven for nature and outdoor sports lovers.  
There are a plethora of beautiful places to visit and exciting things to do in Vang Vieng such as kayaking, zip-lining, hiking, and now Yoga. It is not surprising that yoga is becoming increasingly popular in this area.
Yoga in Vang Vieng has spearheaded the movement. Let's take a look at several places for practicing yoga in Laos Vang Vieng.
a. Yoga in Vang Vieng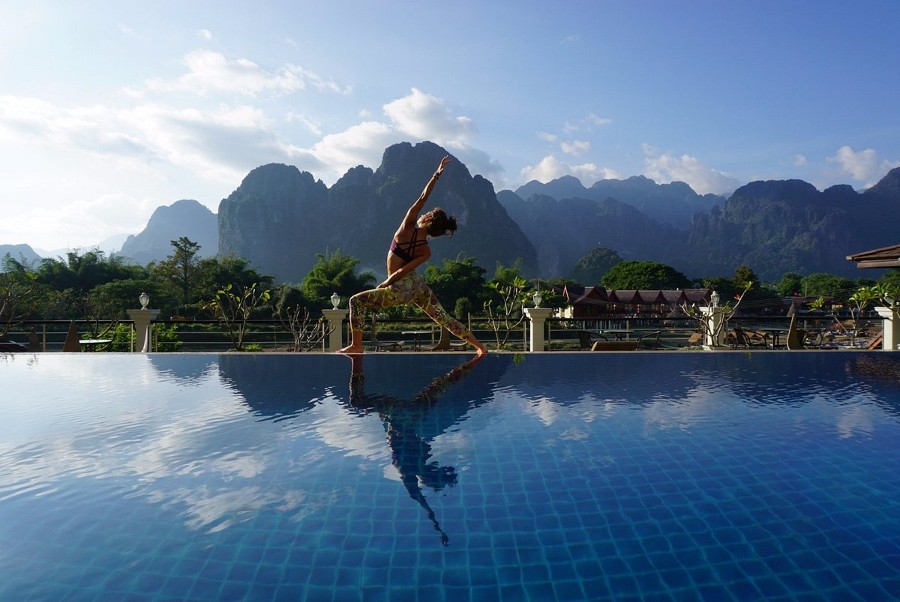 Website: http://yogainvangvieng.com/
Yoga in Vang Vieng is a spacious and well equipped but very cozy studio. Two 90-minute classes at 7:30 a.m. and 5 p.m. every day in the yoga studio on the second floor of the Silver Naga Hotel. 
Outdoor lessons every Monday, Tuesday, Wednesday, and Saturday at 4 p.m. Yoga styles range from gentle flow to meditation, Hatha, Ashtanga, and Yin, and classes are suitable for beginners and advanced practitioners alike.
You can pay for a single class or a multi-class for a discount. Yoga in Vang Vieng is a great place to stretch tense muscles, soothe the mind, and balance your nervous system.
b. The Silver Naga Hotel 
Location: Ban Savang, Vang Vieng, Laos
Silver Naga Hotel works closely with yoga in Vang Vieng to organize retreats, wellness treatments so you can develop and adopt a sustainable lifestyle.
Nestled in the majestic natural landscape of Vang Vieng, Laos you can rejuvenate your mind and body with daily yoga classes at the Silver Naga hotel.  Imagine starting your day by gazing at some of the best views nature has to offer, then awakening your body with an energetic yoga class. Or how about kicking off your evening with a relaxing class to calm your body and mind, before heading out to watch the sunset.
Contact us
Website: mettavoyage.com
Email: [email protected]
Hotline 24/7: + 84 989 383 572
Facebook fanpage: https://www.facebook.com/hanhtrinhtinhtan