Dalat Vietnam meditation is getting more and more popular than ever. Let's check out why it's so hot and interesting activities here so that you can plan for your next wellness tour.
I. Why do visitors always love Dalat?
1. Dalat – beautiful nature and landscape
Anyone who has ever been to Dalat falls in love with this place because of its natural scenery. Although located in a tropical country, the climate here is cool throughout the year. Dalat is also covered with endless pine forests and colorful flowers everywhere. You can easily find a lot of waterfalls such as Prenn waterfall, Datanla waterfall, Cam Ly waterfall. Clear green lakes such as Tuyen Lam Lake, Xuan Huong Lake, Than Tho Lake are a must-visit in Dalat too.
2. Dalat – a place of amazing architecture
It will take you a lot of time to explore all the wonderful architecture in Dalat. The cool atmosphere and landscape here make the French architecture more romantic and mysterious. That is why whether the school, the church, the station, or the palaces here have a unique beauty. If you want to learn more about the architecture in Dalat, you can visit Dalat University, Bao Dai Palace, crazy house, Dalat station, Linh Phuoc pagoda, or chicken church.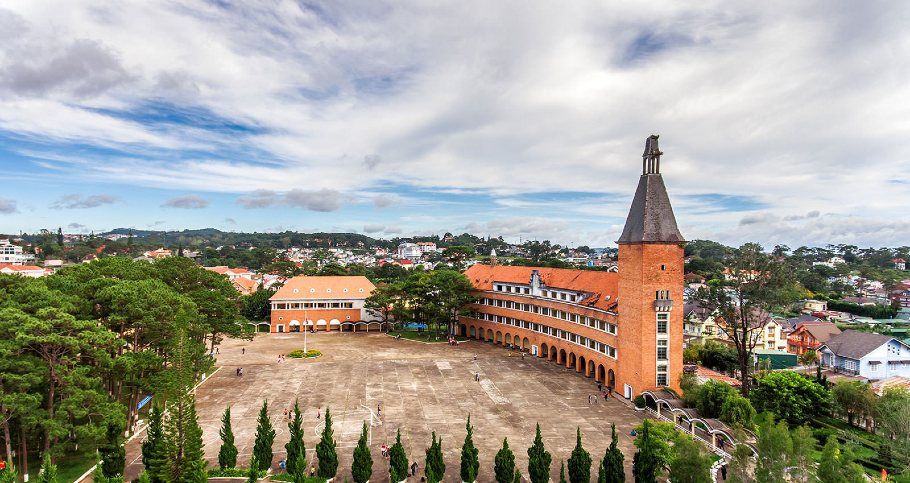 3. Dalat – a chance to experience food and culture
Dalat is a diverse land with many different ethnic groups. You will have the opportunity to experience a colorful cultural picture. Along the way to discover the culture and people here, you can take some time to enjoy street food here in Dalat. You will easily find delicious dishes in the streets or at night markets. Some suggestions for you like chicken hotpot with lemon basil, avocado ice-cream, Vietnamese pizza, meatball with banh mi, steam rice cake with chicken…
II. Dalat – A dream destination for meditation lover
It is not a lie to say that Dalat is the dreamland of those who love meditation. Covered by green forests, white waterfalls, and four-season flowers, Dalat was born for nature and peacefulness lovers. Although it has become more famous on the tourist map, this place still retains a silent atmosphere and is not affected by the hustle and bustle of modern life. That's why a lot of people love to do meditation in Dalat Vietnam.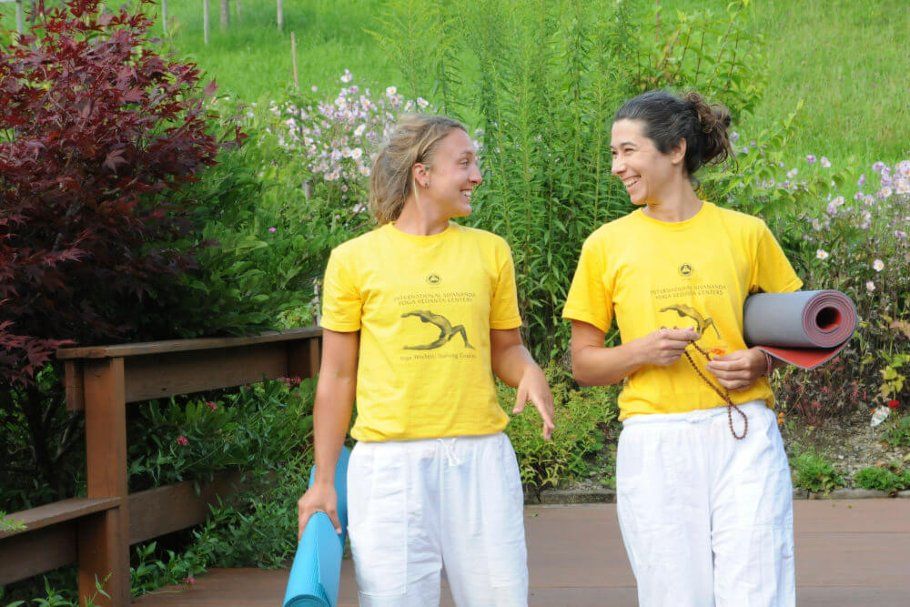 Dalat is not too far from Ho Chi Minh City, easily accessible by bus or plane, so it is very convenient for a weekend therapy trip. In addition to the permanent meditation centers in Dalat, meditation centers in other provinces also choose this place as a destination for their meditation courses or workshops.
Maybe you want to know all about meditation in Vietnam.
III. Top 3 Dalat Vietnam meditation places
1. Truc Lam Monastery Meditation
The first place for meditation in Dalat Vietnam is Truc Lam Zen Monastery. With an area of ​​up to 25 hectares on a hill overlooking Tuyen Lam Lake and Elephant Mountain, Truc Lam Zen Monastery is an extremely suitable place for meditation. Even though it is a Buddhist place, Truc Lam can help people of any religion with meditation.
The monks here call the meditation sessions a process of internal spiritual training and wish that after the course everyone can purify their souls and feel more comfortable. The instructors are also monks, who have devoted their whole lifetime to concentrating on the temple, so they will understand how to properly lead you to meditation. You are also given clothes, vegetarian meals and sleeping places overnight to properly calm your mind.
Not only a yoga center but MantraLife Yoga Studio also a place for psychotherapy and meditation in Dalat Vietnam for both adults and children. There are two types of meditation here: emotional healing with Mantra meditation and soul relaxation with bell meditation. In addition to the permanent meditation classes, MantraLife also has meditation workshops on topics such as overcoming stress or depression.
3. Sivananda Yoga Vietnam 
Sivananda ( sivanandayogavietnam.org ) is a well-known name in the yoga and meditation industry all over the world with knowledge from Himalayan masters. In Vietnam, this place is a famous Dalat Vietnam meditation center. Sivananda Yoga Vietnam is a beautiful and peaceful oasis where people can meditate and discover who they are inside. Sivananda also has retreats to help you better understand meditation and meditation methods for between $ 120 and $ 264 per trip including accommodation and meals. This place has received a lot of positive feedback from visitors, practitioners all around the world and is TripAdvisor 2020 Traveller's Choice.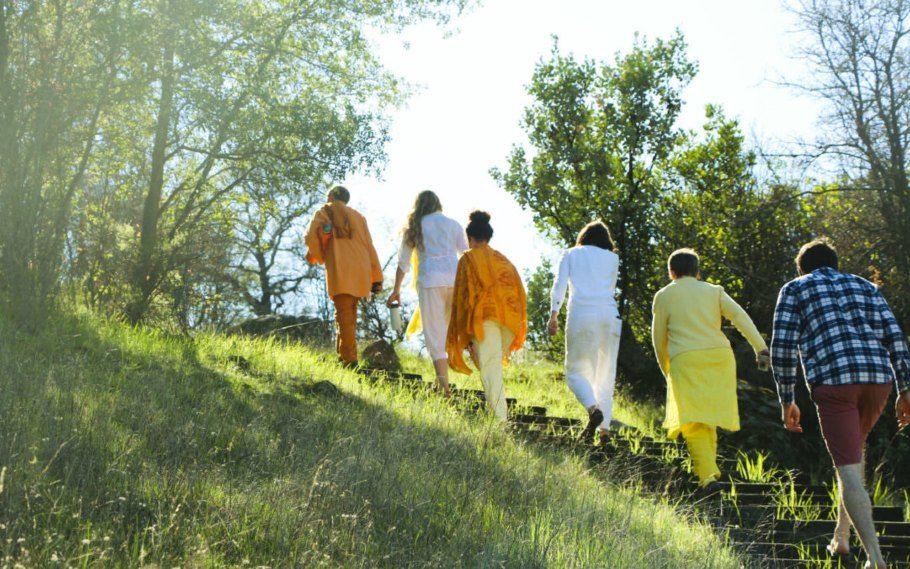 There are also some other places for meditation in Dalat Vietnam such as Dalat Yoga center, OM Dalat Yoga & Homestay… Moreover, you can practice meditation at a peaceful lake, in a flower garden, or in your accommodation in Dalat. The most important thing is to immerse yourself in nature, enjoy the air and renew your soul with a wellness trip in Dalat.
You can read about meditation in Hoi An: "Get the best trip with meditation in Hoi An"