Meditation is the term once reminded of monks, yoga masters, or some people with an advanced level of tranquility. But it has been recognized and practiced by so many people in recent years because of the many health benefits that it brings. By practicing meditation, you practice the calmness in the mind and the ability to focus deeply in the zone, to listen to your inner self no matter how the environments around you are changing. Meditation can relieve lots of stress, help to fight depression and negativity, promote better sleep, and even contribute to the journey of fighting against cancer.
With Buddhism being the main religion in Vietnam, meditation has been practiced by the monks in temples and pagodas, so people get familiar with the concept easier and it has become more famous for the last few years. In this article, we will give you the basic information about how Vietnam meditation has developed and a few suggestions if you are interested in trying it out.
I. The types of mediation in Vietnam
1. Vipassana Meditation
Vipassana – which means seeing things as its nature –  is one of the ancient meditation practices from the era of Buddha. Vipassana is the self-changing path by observing the connection between your body and mind. 
By feeling the change in your mind which results in the vibration in your body, you can then realize that the improvement or negativity inside you comes from the mind, and you can learn to control it to have a relaxing and free mind.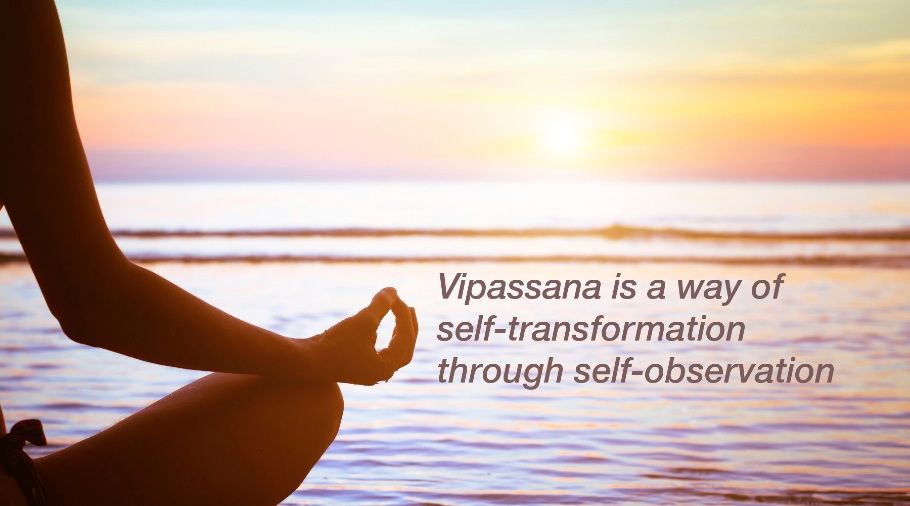 If you take part in Vipassana meditation in Vietnam, you'll be required to enter a 10-day course at a specific location, where you have to put the phones and your work away to practice meditation all day long as well as some other activities. You need to prepare yourself to fully engage in the practice and achieve the best result when finished.
2. Buddhist Meditation in pagodas/temples
This type of meditation only exists in Vietnam, so you might want to give it a try. It combines the meditation practice with the teaching of Buddhism, which has many subjects and all aim for good. By connecting the meditation to the teaching, it is easier for people to take in the words while learning to focus their mind and letting go of the unnecessary things, this is the next level of deep relaxation.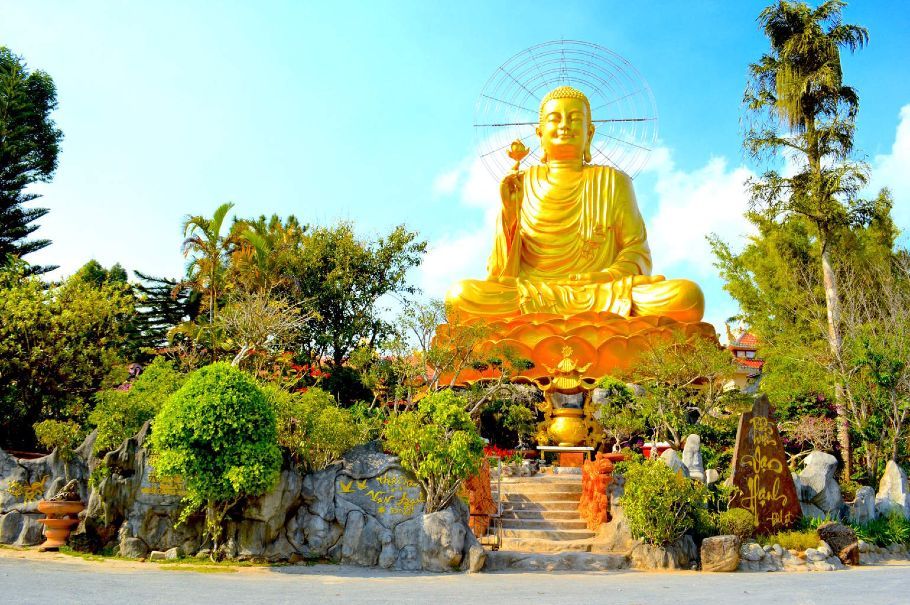 Buddhist Meditation normally takes place at a sacred place like a pagoda or temple, and the lessons are delivered by the monks who reach a very high level of consciousness. This might be a very interesting experience for you in Vietnam.
3. Meditation in Yoga practice
This is one of the easiest ways to access mediation in Vietnam. A yoga class normally includes small meditation sessions at the beginning and end of the class to help you channel your focus into the practice and relax after practicing some intense movement.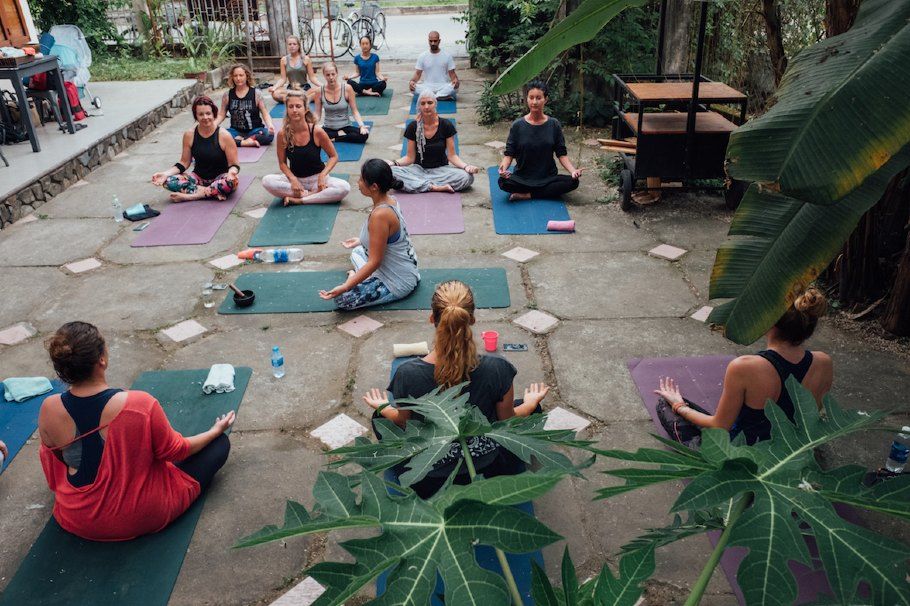 Teachers might use music, some tools, or simply their voice to guide you into meditation, and you will focus mainly on your breath to help bring focus and awareness to your body.
This type is easy to access everywhere but less concentrated on the meditation part. This can be considered as entry-level for people who first want to experience meditation in Vietnam.
II. Ways of practicing meditation in Vietnam
There are many approaches to learning and practicing meditation in Vietnam, it's better to choose what is suitable for your level and to remain consistent since you need to keep it going to see the improvement in practice. Metta Voyage will give you a few ideas and how you can approach them below.
1. Practice in meditation centers in Vietnam
Just like going to a class, practicing meditation in the centers will include mentors and lots of support so you know the direction of your practice. We will list out a few famous centers in Vietnam for your consideration.
Founded in 2013, Ucenlist is one of the first meditation centers in Vietnam that can be accessed by everyone. Ucenlist center is aimed to nurture life skills, in particular, mental health by the teaching of Vipassana meditation in Vietnam.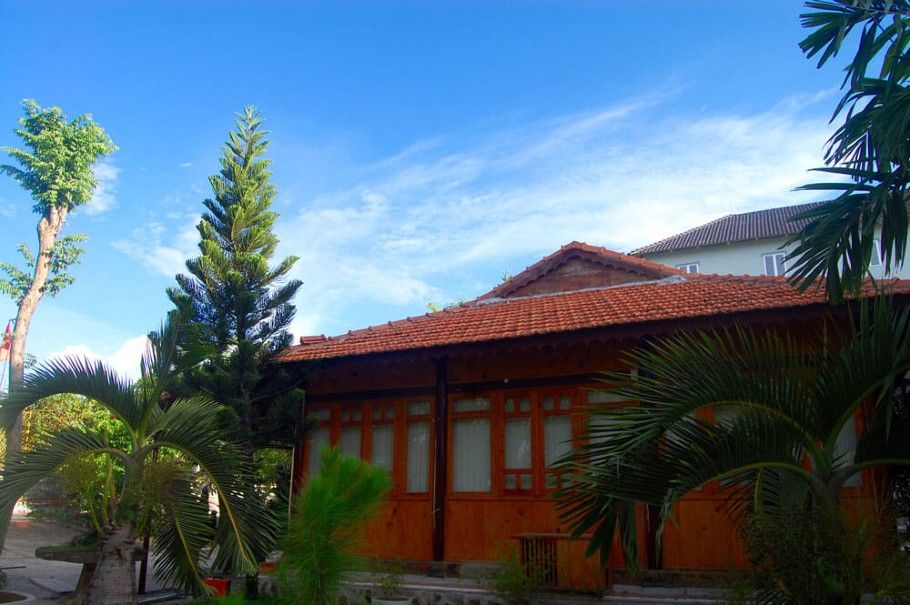 Ucenlist center now has one location in Hanoi and one in Ho Chi Minh city, the main 2 cities in Vietnam which are very easy to get to. They offer a few courses per year with the schedule being announced from the beginning of the year, you have to register for your desired course because the number of students is limited.
One course at Ucenlist Center normally lasts for 7-10 days, and there are options for both adults and children depending on your preference. After practicing at Ucenlist, you will develop a set of skills that will enable you to practice by yourself until the next course.
Practice in Buddhist meditation temples/pagodas in Da Lat
Temples and pagodas in Da lat are now the only place in Vietnam that offers Buddhist meditation teaching for the public. The course will be delivered by monk teachers who have deep knowledge about Buddhism and have reached a certain level of high consciousness.
You need to prepare to practice in a very sacred place and there are some rules that you have to follow while joining the class. There are different choices of class depending on your level and schedule, you can choose to practice anytime that is comfortable for you.
2. Taking part in mediation tour in Vietnam
This type of practice is developed because of the high demand for people to experience meditation combining with tourism. By joining this tour, you will have the chance to not only explore the nice scenery of the destination but also experience meditation at a very different place than your usual surroundings. This will help you get away from normal life for a while as well as make the meditation experience more interesting.
Here are some nice suggestions for the tour of meditation in Vietnam
Yes, we all know about Hoi An, a famous tourism destination in Vietnam. What makes this spot so suitable for the meditation concept is the relaxing and long beach, the peacefulness of the Old Town combining with the chill vibe that you can feel being in the area. People normally come to Hoi An to relax, so there is no better spot to add meditation to the package than Hoi An.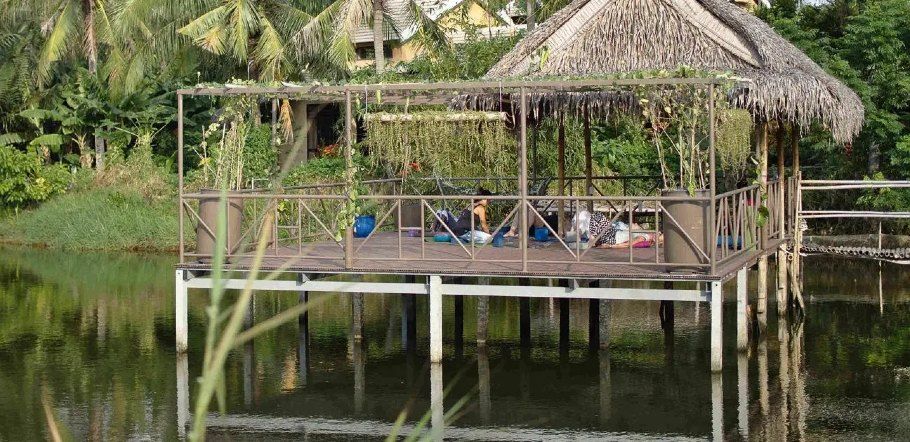 One suggestion for the meditation practice would be on An Bang beach, where you can get the energy from the sun and the water. This will help your mind relax more and absorb the meditation better than in a closed place.
Hoi An is only 30km from Da Nang, so it is easy to travel by airplanes, trains, or even buses.
We've introduced the concept of Buddhist meditation in Da lat, but this location is also a great choice for other types of meditation. With the cool weather all year round and quiet atmosphere, Da Lat is famous for people who want to restore peace and get away from the crowded cities. It would be ideal to add meditation to the tour.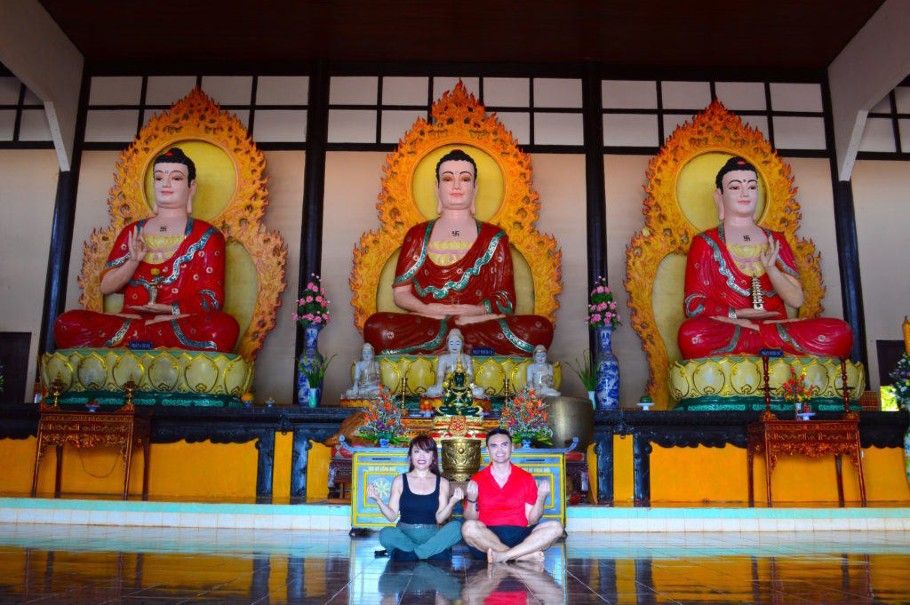 When stopping by Da Lat, you can also have the chance to visit many beautiful waterfalls, the famous Bao Dai's summer palace, or Truc Lam Pagoda. Da Lat is also known as "the city of flowers" with so many flower gardens all around the city. Sounds relaxing enough for you?
3. Following Youtube videos/ Self-practicing
This is the most advanced way to practice meditation in Vietnam. There are a lot of meditation teachers/mentors that offer free guides and teaching on the Internet, one of the famous channels is Youtube. You can easily get access to these videos and practice along. The teaching includes breathing techniques, lessons about lots of aspects of life such as practicing kindness, sympathy, learning to let go or giving up the past, etc…
This might sound easy and you might want to jump right to it to save yourself the complication of joining a multiple day course, but we suggest that people at entry-level shouldn't begin with this. You should follow a class with a certified teacher first so you get the basic ideas of the meditation practice. After that, you can continue practicing on your own to keep the consistency flow.
We hope you get the basic knowledge about Vietnam mediation after reading this article. For more information about wellness, yoga, and health as well as some cool treatment/tour, please follow Metta Voyage's website: https://mettavoyage.com/