Unlike a normal vacation where you intentionally indulge in all of your unhealthy cravings, a detox retreat is a type of holiday that is meant to benefit your health and wellbeing. When going on a detox retreat, it is ideal that you leave behind the busy schedule and stressful workload of daily life, to fully relax and connect with your inner peace.
Detox retreat is becoming a more popular trend in recent years, endorsed by the younger generations, who experience a fast-paced and constantly chaotic lifestyle on a daily basis. Hence, more are looking for exotic and peaceful destinations to practice a detox retreat, among which a beautiful ancient town in Vietnam stands out the most, Hoi An.
What are the benefits of a detox retreat in Hoi An? 
Going on a detox retreat is a way of giving our body's cleansing mechanism a helping hand. As we are exposed to polluted air and overly processed, fat and sugary food almost every day in our normal routine, it is important that every now and then, a detox retreat takes place to help clear out the toxins and replenish our body systems with healthy nutrients.
There are numerous benefits of a detox retreat, both to body and mind. As you are encouraged to avoid 'junk food' and replace them with healthier options like fresh fruits and vegetables, you are set to kickstart a healthier eating habit. In combination, detoxification also helps stimulate weight loss, by cleansing out and eliminating unwanted toxins and substances from the body, leaving your body purified and glowing inside and out. A detox retreat also boosts your immune systems, revitalizing and restoring the balance of your internal organs; hence increasing your ability to fight against diseases and illnesses.
A detox retreat in beautiful Hoi An can be just what you need to regain your energy levels and take back control of your mentality. It's also a perfect opportunity to leave aside stress and pressure and fully focus on practicing mindfulness and relaxing.
In contrast to the common perspective, a detox retreat isn't just 'doing nothing'. There are plenty of activities you can do to not get bored easily and fully take advantage of this exceptional experience, especially when you're 'detox retreating' in beautiful Hoi An. Let's find out what you can do on a detox retreat in Hoi An!
1. Meditation
Meditation is the Number One activity you should be expecting on a detox retreat in Hoi An. Meditation is the key to eliminating negativity and bad energy out of your body, calming your mind and connecting with your spirit. Whether you are in the beginner or experienced level in meditation, Hoi An offers the ideal environment and facilities for meditating in a detox retreat.
There is always a quiet space with utmost tranquility for you to practice meditation, no matter if you're doing it alone or require an instructor.
In addition, a meditation course in one of the Hoi An Buddhist temples can be a memorable holistic experience, for those seeking inner peace and mind cleansing. Once escaped from the constant bombard of media updates, phone calls and heavy workloads, a meditation session is your destressing retreat to re-center the focus on yourself and yourself only and truly listen to what your body needs. After a detox retreat in Hoi An, it would be nice if you could incorporate meditation into your daily routine as a relaxation method.
2. Yoga
Yoga is another main activity in a detox retreat in Hoi An. Similar to meditation, yoga offers an organic heal to your body, mind and spirit through relaxation techniques. Yoga itself already requires a meditative state of mind before you can fully take control of your body through slow and flexible movements.
From well-established yoga studios and wellness centers to spontaneous and intimate yoga lessons by the beach watching the sunrise, Hoi An is a rising destination for yoga enthusiasts and travelers, seeking an exceptional yoga experience in a Hoi An detox retreat. This is also the second home to many renowned yoga instructors and professionals, who have been spending years of practicing and teaching yoga, so rest assured that you are in good hands when it comes to yoga in a detox retreat. They will gladly enlighten you with much insightful knowledge of this 'zen' experience.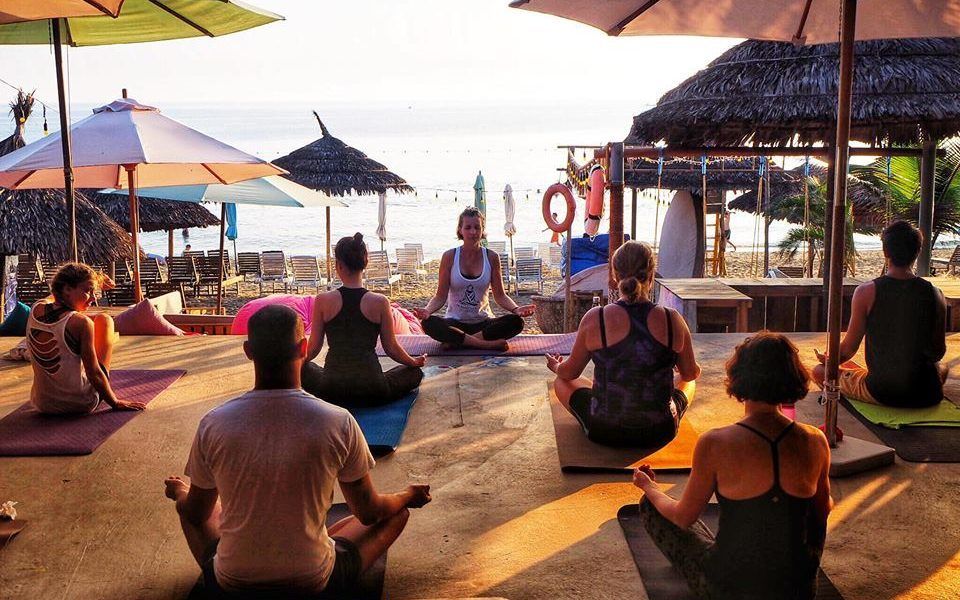 3. Eating (clean)
What is a vacation without any good food? Even though a detox retreat in Hoi An is meant to be detoxification from processed and unhealthy food, it doesn't mean your diet is going to be plain and boring. Vietnam is proudly one of the most diverse and healthy cuisines in the world, and specifically in Hoi An, a city for travelers. Asian or Western, Hoi An provides you with an abundant selection from almost any cuisine worldwide, and of course, all tick the box of 'good for health'.
Vegan and vegetarian restaurants are very easy to find when you're on a detox retreat in Hoi An, where you will find dishes of fresh vegetables, fragrant herbs and nutritious vitamins. And if you're interested in trying some local dishes, it's no problem either, as many Vietnamese dishes such as pho, bun bo Nam Bo or spring rolls are full of nutrients and very flavorful at the same time. However, you should be specific with your order, in case you are vegan, vegetarian, or allergic so that they will offer a healthy yet tasty alternative to your dish.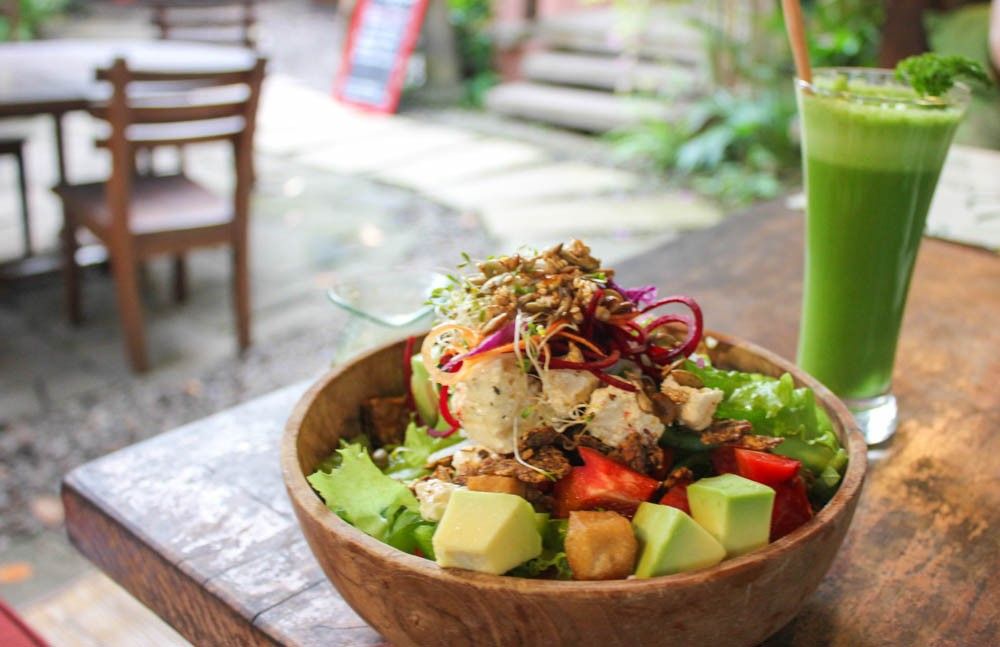 4. Having fun
Last but not least, a detox retreat in Hoi An is the rare opportunity for you to relax, let your hair down and recharge your energy for a powerful comeback. So why not take this time to just have fun and enjoy yourself, instead of just lying around in a hotel bedroom?
Hoi An is a tourist destination full of magnificent ancient attractions for you to explore. On top of that, Hoi An also offers a wide range of fun and exciting activities for youngsters that would make your retreat so much more interesting.
During this detox retreat in Hoi An, do what you've been waiting to do, spend more time for yourself, listen to what it has to say, and don't forget to show love to yourself.
Visit Metta Voyage now to get updates on interesting and useful information about wellness lifestyle & holiday!