Yoga is one of the most common methods to keep your body fit. Many people use yoga to become thinner and more good-looking. However, that's not all. Practicing yoga when being in mindfulness could bring many more benefits than you expected. Buddha Yoga Dalat can help you achieve it. Let's find out!
Imagine what could be better if you can practice yoga in the breezy wind of Dalat? Well, it must be practicing Buddha Yoga Dalat. But first, let's take a look at Buddha Yoga & how it impacts our health.
1. What is Buddha Yoga?
With the development of the modern lifestyle, our focus on yoga has been shifted into how to keep a perfect body. We try to stay fit, stay thin, stay "beautiful". But on another hand, it's not everything yoga is about. That's when the Buddhism perspective gets in and combines with yoga techniques to help you understand our body, and let it be the way it is.
To be specific, Buddha Yoga uses lecture on seeing things as they are, to talk about the right and wrong view of it, especially on our body. This may include seeing our body as pure (or impure), as a source of contentment, as permanent, and as self. Therefore, Buddha Yoga will help you dig into deep mindfulness on the impermanence itself.
Buddha Yoga has been practiced around many places in the world. Still, it's just a decade since the Vietnamese know about it. Therefore, it's still a big gap when talking about its benefit to our health.
2. How can Buddha Yoga help?
When focusing on impermanence, which means knowing that nothing lasts forever, will bring our body into balance and deeply relax because we are not trying to fix it anymore. Through Buddha Yoga, you will be guided to step out of logical thoughts and feel at ease to observe our body separated from the body itself. This is not about achievement, but a truly experiential journey.
Practicing Buddha Yoga is not only to keep our body balanced and strong but also to help you to move into a new level of mindfulness. This process is not about shaping our body into a specific type, but rather about understanding it, and offer our body excellent benefits to stay healthy.
And Buddha Yoga will help you to break the curse for any couple travel to Dalat together: "Break-up curse in Dalat: Yoga retreats for couples"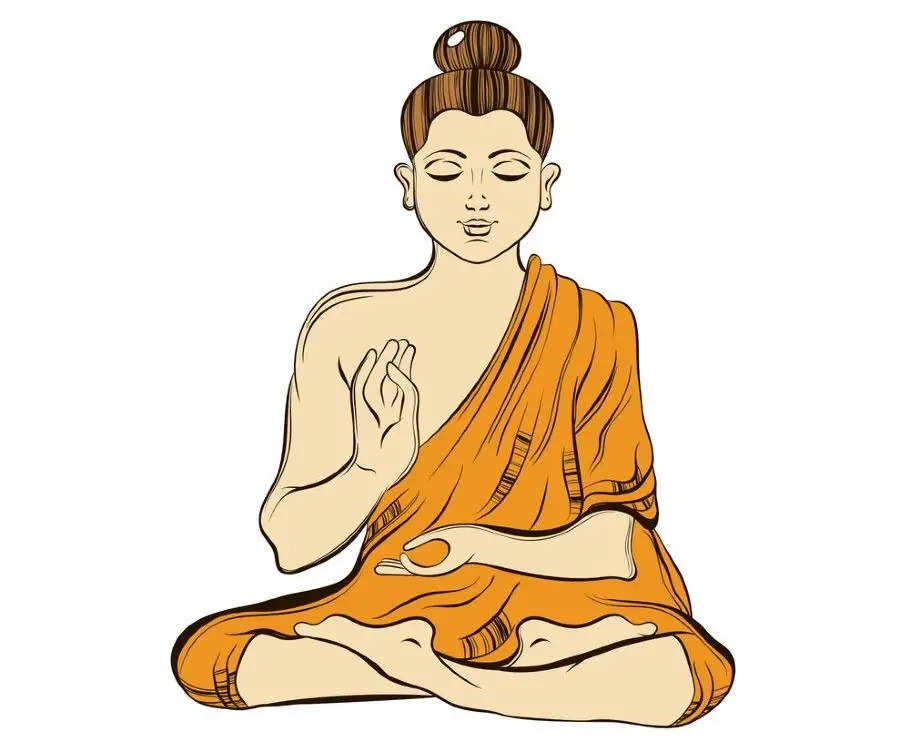 3. Wellness Tour – find everything you need
With great advantages of Buddha Yoga, many people have come to Dalat, Vietnam to experience it. The comforting atmosphere along with the thorough guides of The Venerables Hue Dang – Abbot of Thanh Quang Temple, will bring you into a mindfulness world. Located in the center of Dalat, Buddha Yoga Center has welcomed many tourists as well as locals to immerse themselves in a deeper connection with our bodies.
Besides Buddha Yoga Dalat, you can also find another wellness travel option at Wellness Detox Journey at Metta Voyage. This tour has been designed to help you escape from the busy and luxury lifestyle – to explore a natural, peaceful, mindful journey in 7 days. Started from Hanoi, you will enjoy the heritage, antique and relaxing tour from Hanoi, Ha Long, Hue. Moreover, the tour is specially equipped with wellness practice, to help you balance out your mind and health. With 7 days of detoxing travel, you'll finally in peace after coping with a lot of stresses and anxiety.
So let's pack! Escaping from the hard-working life and rewarding yourself, a break that you deserve. By going on a wellness trip, you can also learn for yourself how to keep your mind and body healthy on every basis of daily life.