After working days all year round, summer or holidays are a great time to travel with the family. Not only to relax and bond with members, family vacation also gives children the chance to learn and explore new destinations and activities! If you're looking for a destination for your holidays, Vietnam will be the best choice. Join Metta Voyage to find out the reasons why family vacation in Vietnam is so attractive!
Vietnam: Best destination for your family vacation
Family tourism is currently a fast-growing trend in Vietnam and will become more and more popular. Why? Simply because traveling with family makes family members feel happier and creates positive mental effects for young children
Family in Vietnam is extremely important to the Vietnamese people. People tend to share their happiness with their loved ones in the family. Happy memories are often created as the whole family explores new places and tries out new activities together. In the current trend of spiritual tourism, sightseeing and relaxation in Vietnam, family tourism is likely to explode in the near future.
7 reasons to take a family vacation in Vietnam
1. Family vacation in Vietnam – Safe destination:
When traveling to another country, surely what every traveler is interested in is how safe it is in these countries. Especially when traveling with kids, you definitely want to ensure the safety of your children. That's why Vietnam is an ideal destination for your family holidays. Vietnam is the fifth happiest country in the world and ranks the second position in Asia-Pacific. We are proud of being a stable country to politics, economics, society and famous for friendly and warm-hearted people. Parents can rest assured to let your children discover new experiences in Vietnam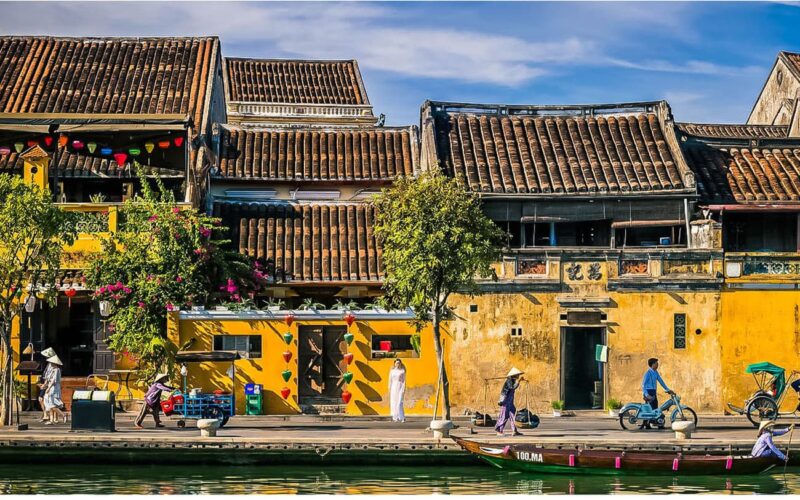 2.
Family vacation in Vietnam –
Rich culture engagement
Richness in culture is a reason that attracts thousands of tourists to come to Vietnam every year. Vietnamese culture originated thousands of years ago with heroic history and specifique customs.
For an interesting cultural experience in Vietnam, temples, pagodas, galleries or museums are top places to start your cultural family trip. Also, parents should not miss some special culture shows such as water puppet shows or traditional dances of ethnic minorities. Or else, you can definitely take your children to take part in some folk games in walking streets. There are many moral lessons you can teach your child such as lessons on understanding, gratitude or politeness, for example "look up to the elder and loving the younger". The life of Vietnamese people is also very interesting for children to learn about the local culture.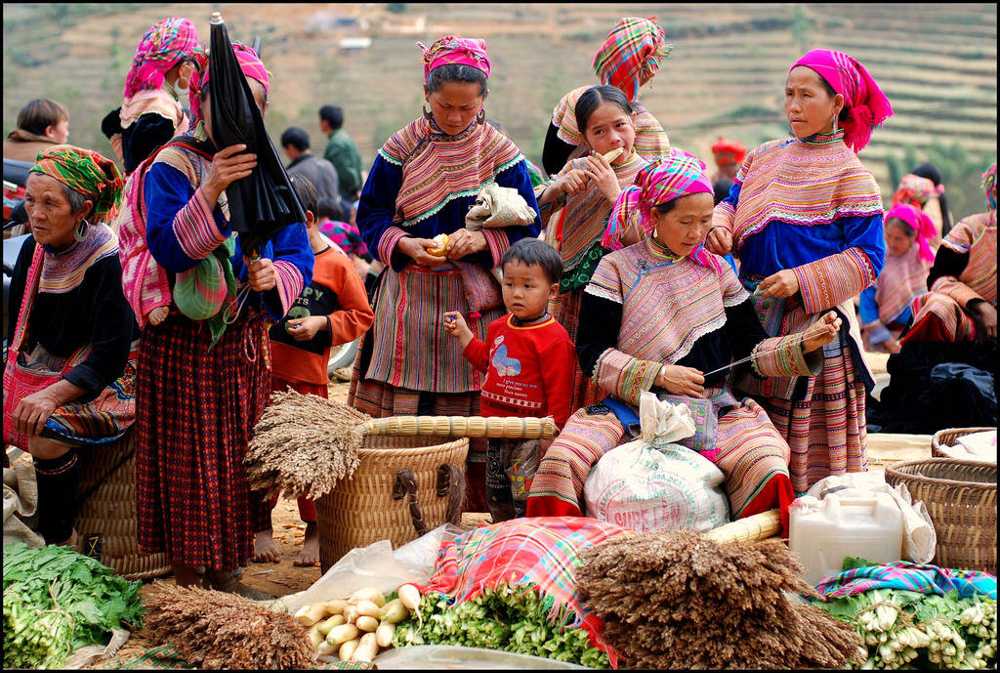 How wonderful! Just a family trip will give your children such great memories and an endless cultural experience and lessons from the history, customs and local people in a different  country.
3. Vietnam – Endless beautiful natural scenery
Be honored to be favored by nature, this beautiful S-shape country owns a multitude of beautiful places and ideal climate. Admiring countless enchanting places in Vietnam will bring your family memorable experiences. Exceptional karst formation over the sea in Halong Bay, nostalgic and peaceful charm of ancient historical places in Hoi An Ancient Town, rustic picture of local life in the Mekong Delta and very beautiful white-sand beaches stretch across the country, all the images of Vietnam will slowly appear in front of your family. From natural landscape to ancient architecture, everything will be beyond your expectations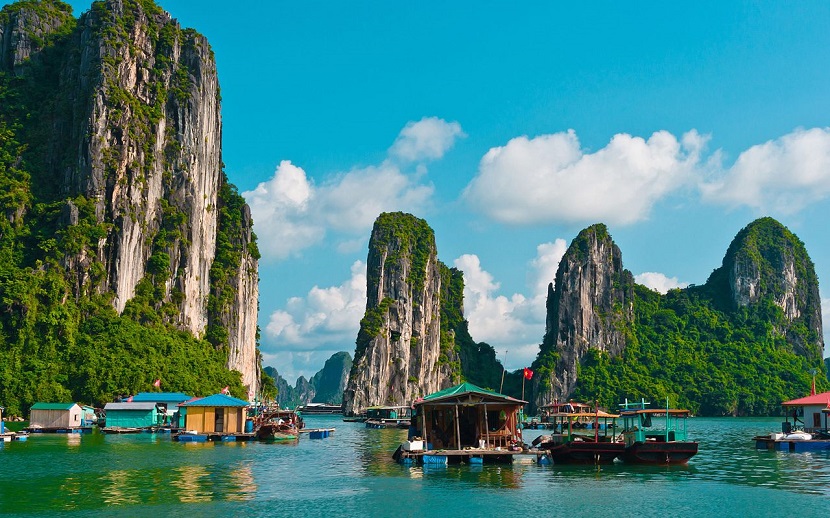 4.
Fall in love with Vietnamese Cuisine
After images of breathtaking landscapes, Vietnam is considered as a Foodie's paradise. As an affirmation, food is at the heart of Vietnamese culture. The healthy ingredients, distinct flavors and unique recipes are the factors that create such delicious and diverse culinary. One more thing, most Vietnamese dishes have reasonable prices. From the nicest hotel to the fine restaurants and simple noodle shops, your family will have an amazing culinary experience and be treated warmly by Vietnamese people.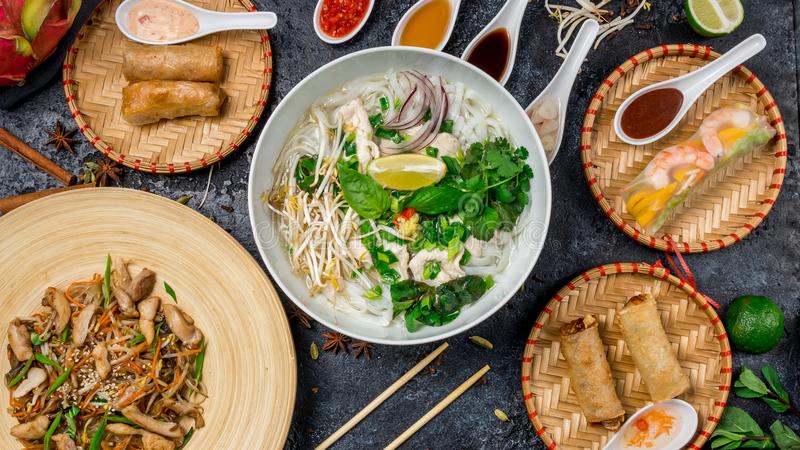 5.
Family vacation in Vietnam –
Friendly Vietnamese People
Vietnamese people are famous for their friendliness and hospitality. Especially, regardless of age or gender, they always adore the children. Many tourists find Vietnamese people open, welcoming, enthusiastic and incredibly engaging. Kids are always taken priority first and well-treated everywhere. Thus, parents can be completely assured when letting their children interact, communicate and learn about the people here. They always take pleasure in sharing experiences and teaching your kids about the country.
6.
Eye-opening life lessons for children
Whenever you travel to any destination, you leave behind the familiar and take on a world of new things. For your family tours in Vietnam, your kids will have a lot of things to learn. From the historical to the cultural lessons, they will have a chance to learn more about resilience, starvation, empathy, freedom and simplicity. Discovering and experiencing the locals' daily life brings families fun moments and life soft-skills. It's the precious value that your children will keep in mind for a long time thanks to a trip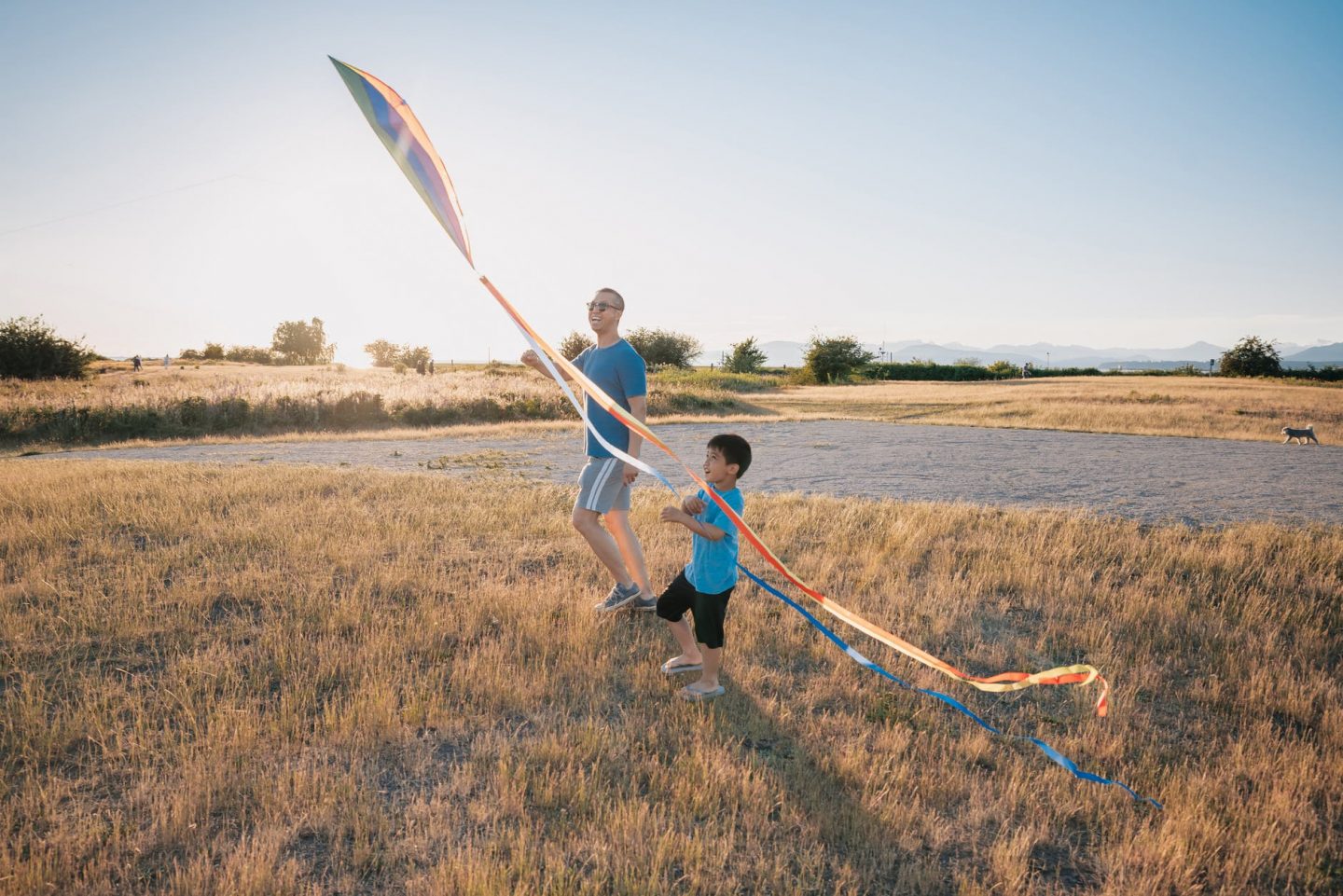 7. Family vacation in Vietnam – Reasonable expense
Want to travel with good services but a tight budget with your kids? List Vietnam to your travel destination list right now! Vietnam is cheap to travel for most backpackers, and a cheap holiday to Vietnam is very possible for couples and families. If you search online, Vietnam is on the cheaper side when compared to other countries such as Thailand or Laos. However, your family should still make a plan on budget when traveling anywhere.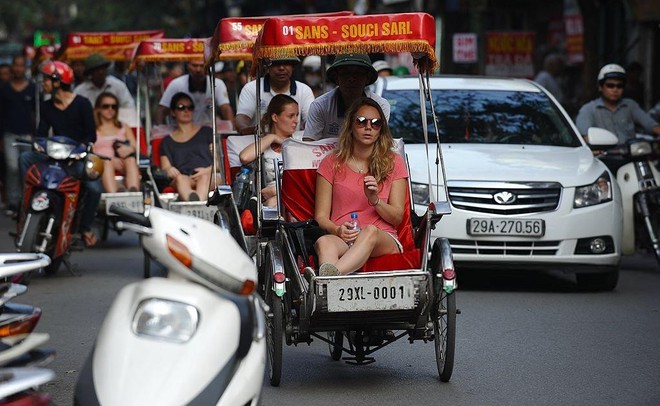 Family vacation in Vietnam ideas: Types of trips for families
Traveling with family is about spending time together, it is an opportunity for parents to get to know their children better and also for children to have the chance to explore the outside world. Let's see what types of travel will be suitable for your family trip in Vietnam!
1. Relaxing tours
Nowadays, relaxing vacations are no longer a strange thing for tourists all around the world. Participating in a relaxing trip will help your family relieve all worries, anxiety, stress and to help visitors feel completely relaxed inside and out. Some places for family vacations in Vietnam such as: Sapa, Ha Long Bay, Mui Ne, Quy Nhon, Phu Quoc, etc.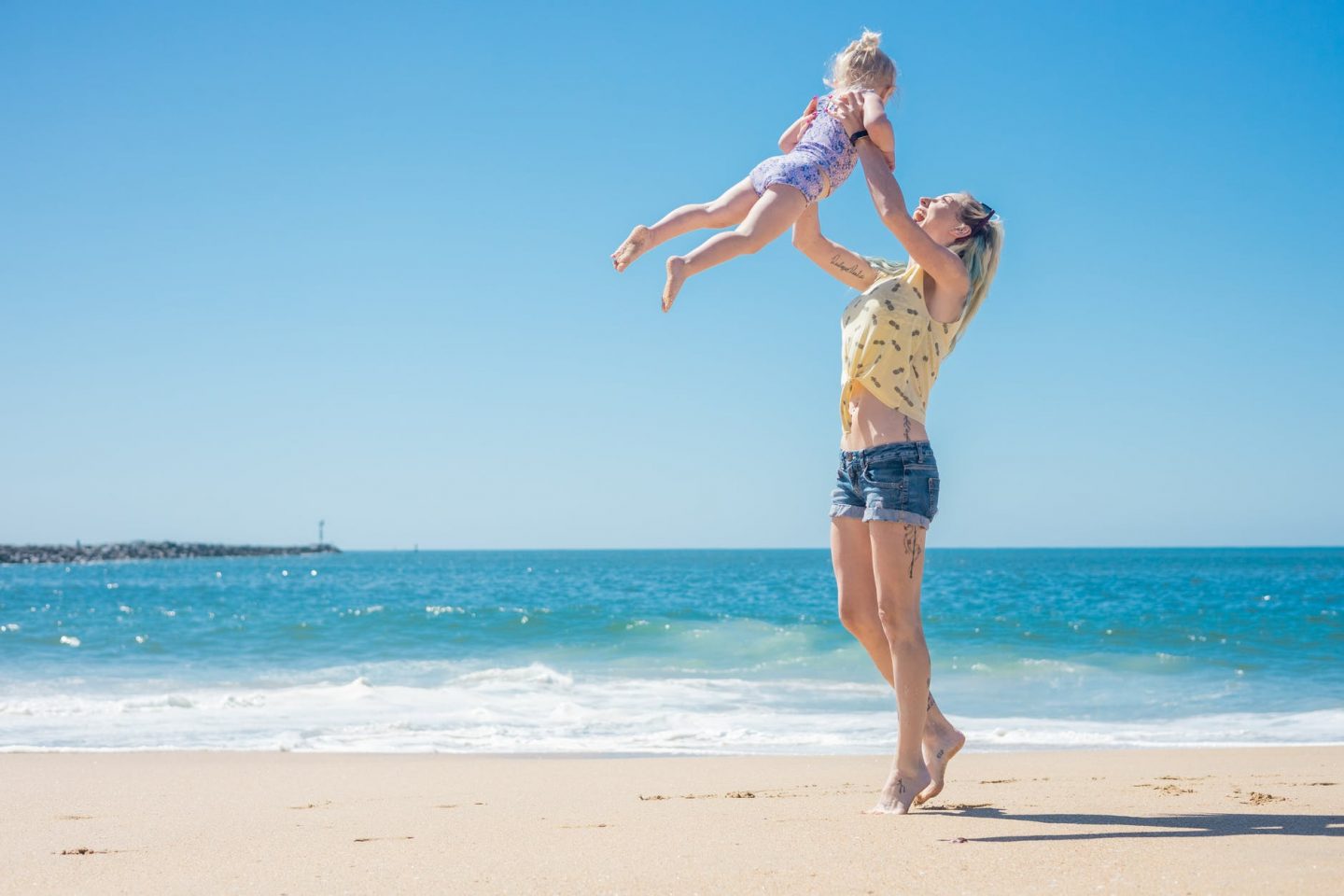 2. Sightseeing and discovering tourism
Favored by nature, Vietnam possesses diverse and rich landscapes from hills and mountains to forests and sea. If your family is looking for a tour to discover nature, Vietnam will surely bring you special unforgettable experiences.
In addition to sightseeing and admiring the majestic scenery, during a family trip, you can join your children in activities such as hiking, trekking, cycling or camping. They are great activities to bond the family and give your child new experiences. Some hot attractions your family should consider including Halong Bay, Phong Nha – Ke Bang, Da Lat, Sapa…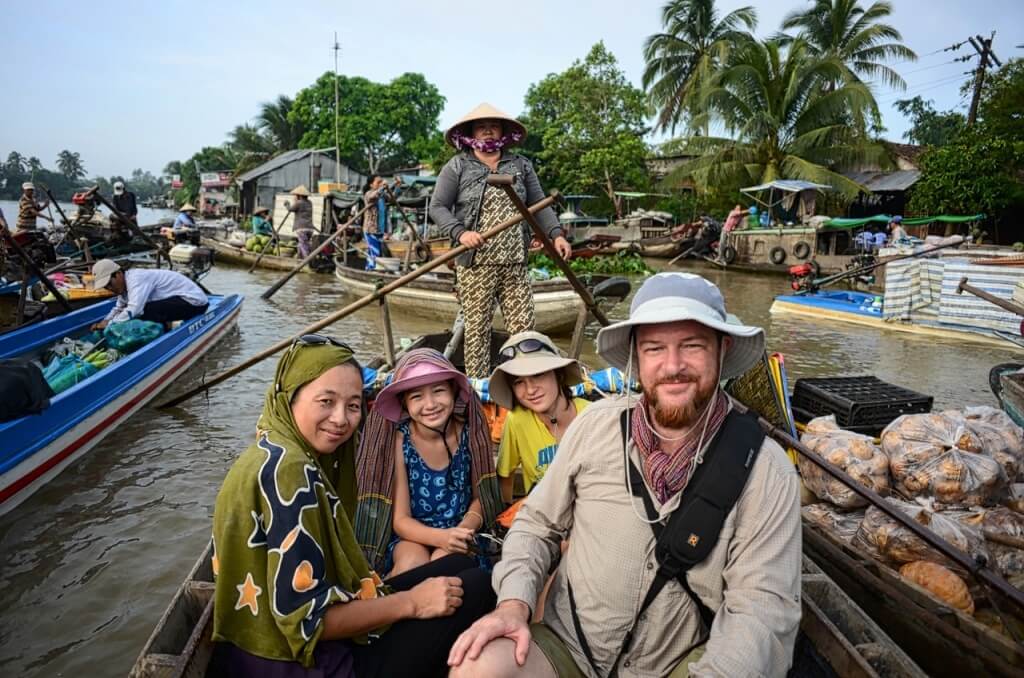 3. Cultural tourism
On each trip to another country, besides visiting attractive sites, you should not miss learning about the history and characteristics of the country's culture and people. For a family trip to Vietnam, you and your children can have a good view of Vietnam's national history and understand more Vietnamese people.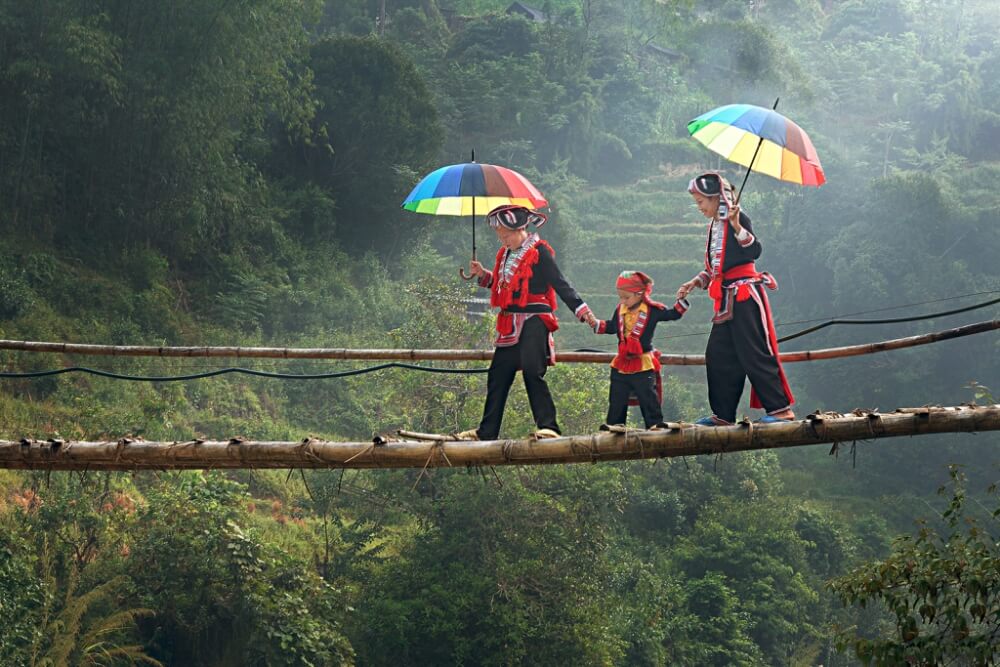 4. Eco-tourism 
Ecotourism is the type of tourism based on Vietnam's natural and cultural conditions, taking place in areas with natural ecosystems that are still well-preserved. The Mekong Delta is one of Vietnam's most attractive eco-tourism destinations, with some beautiful ecotourism areas, such as Con Phung, Xeo Quyt, Tram Chim, Tra Su, etc.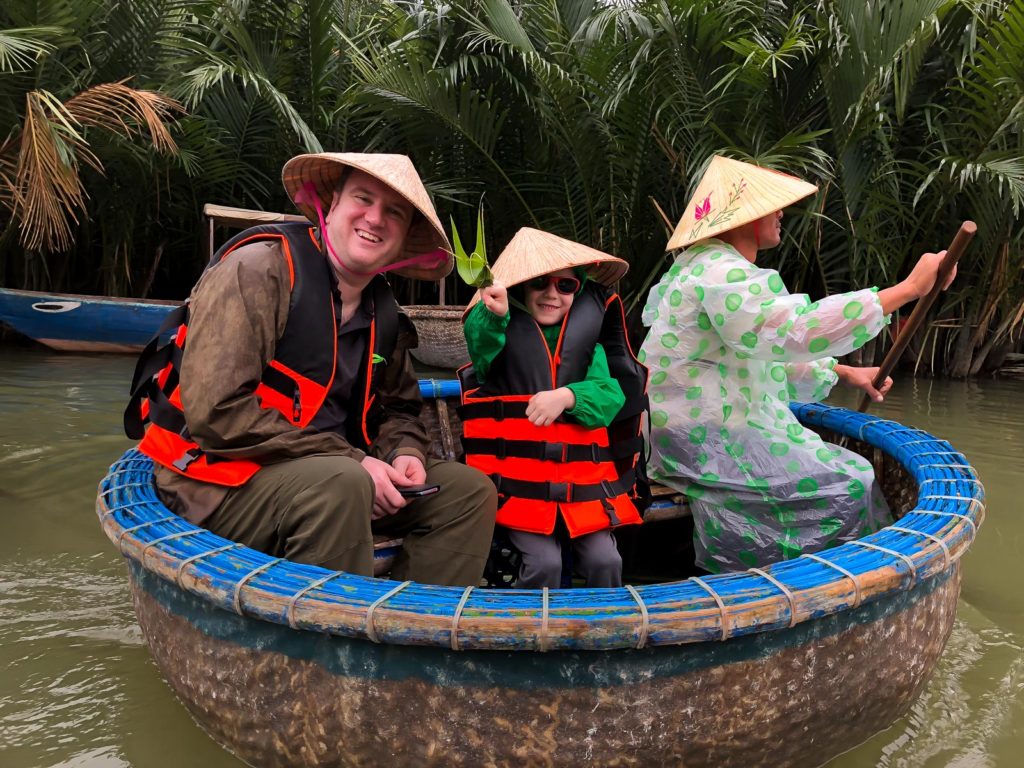 5. Wellness retreat tourism
Wellness retreats have appeared in Vietnam as a new type of tourism. This type of tourism is exceptionally suitable for families with children from 12 years old. Joining a wellness retreat vacation, you can enjoy Yoga, Taichi & Meditation, holistic energy and health care, art & music therapies, and many physical activities. 
By combining all of the above types of tourism, you and your children will absolutely have unforgettable experiences. Let's take a family trip to Vietnam and enjoy a great time with your family!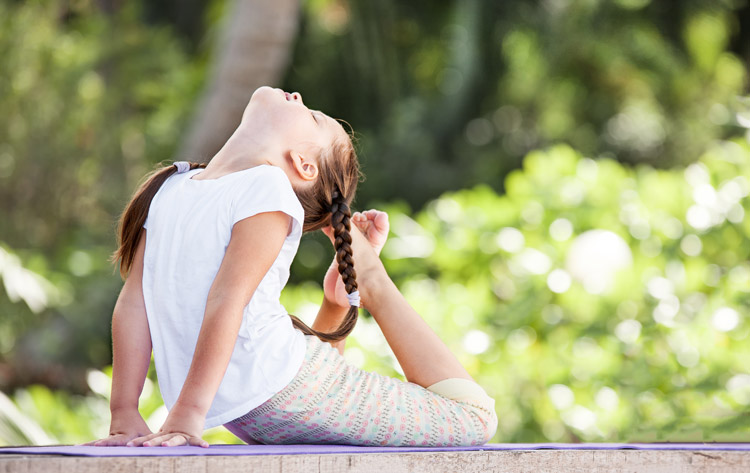 Best places in Vietnam for your family vacation
Sapa – The fanciful land of fog
Favored by nature with many beautiful scenes, along with a cool and fresh climate, Sapa has become a tourist destination in the North attracting tourists everywhere. This land attracts visitors by the poetic beauty of winding terraced fields, rolling hills, unique highland culture with colorful Love Market sessions, and kind and gentle people. Here, in addition to admiring the beautiful scenery, you can also enjoy many strange and attractive Northwest specialties. This is a great place for families to learn and discover Vietnamese national culture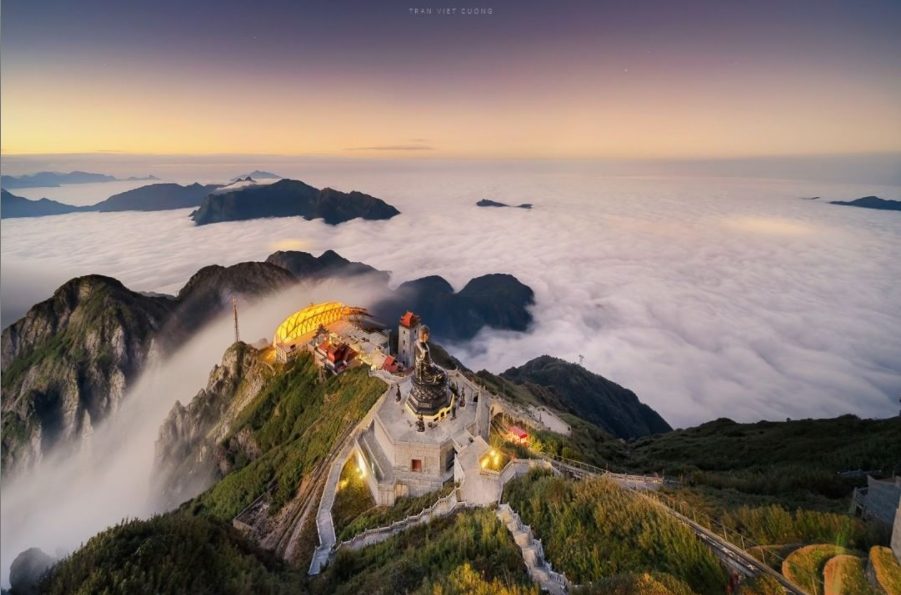 Recommended hotels for your family holidays: 
Silk Path Grand Sapa Resorts &  Spa 5* – Address: Doi Quan 6, Group 5, Sapa Ward, Sapa District, Lao Cai Province, Vietnam
Pistachio Hotel Sapa 4* – Address: No 29, Group 5, Thac Bac Street, Sapa Ward, Sapa District, Lao Cai Province, Vietnam
Hanoi – The capital city of Vietnam
An always busy city, today there are more than 4,000 monuments and beautiful landscapes. There are more than 9,000 relics listed in the national monuments list, with hundreds of temples, architectural works and famous scenic spots. The capital that still holds a lot of historical stories about national heroes that your family can learn about.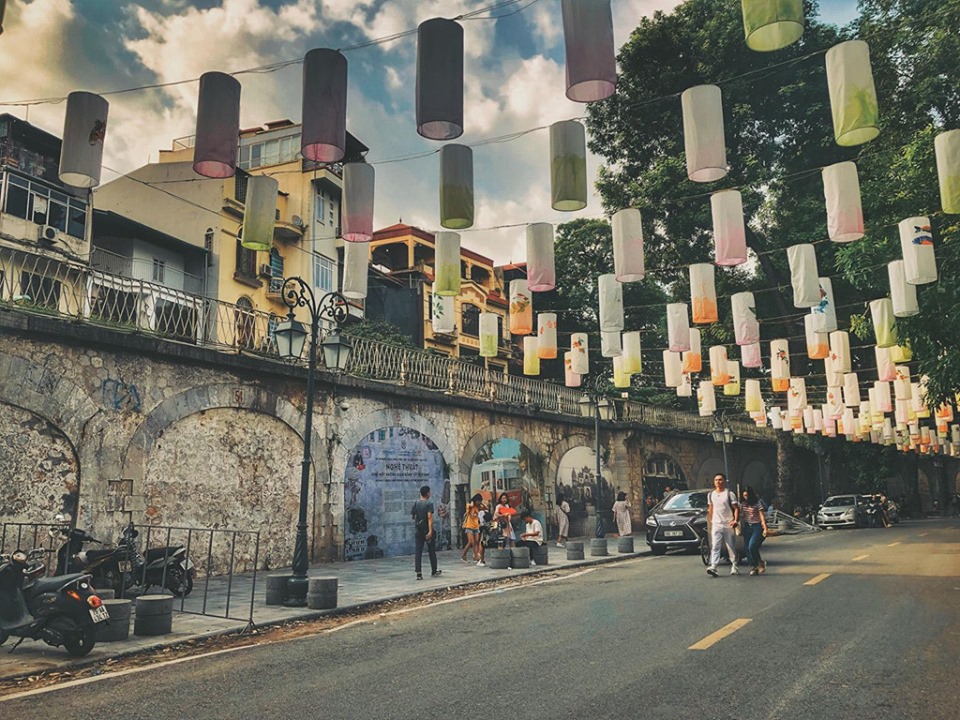 Recommended hotels for your family holidays: 
Appricot Hotel 5* – Address: 136 Hang Trong, Hoan Kiem Dist, Hanoi, Vietnam
La Siesta Hanoi Group 4* – Address: 147 Phung Hung Str., Hanoi, Vietnam
Halong Bay – The world's natural heritage
Halong Bay has been recognized by Unesco many times as a World Natural Heritage Site with thousands of islands created by magnificent and lively creations. Halong Bay has beautiful scenery, so it is a very attractive tourist destination for domestic and international tourists. This place is also associated with the heroic historical and cultural values of the nation. Family travel should not miss this hottest tourist destination in the North!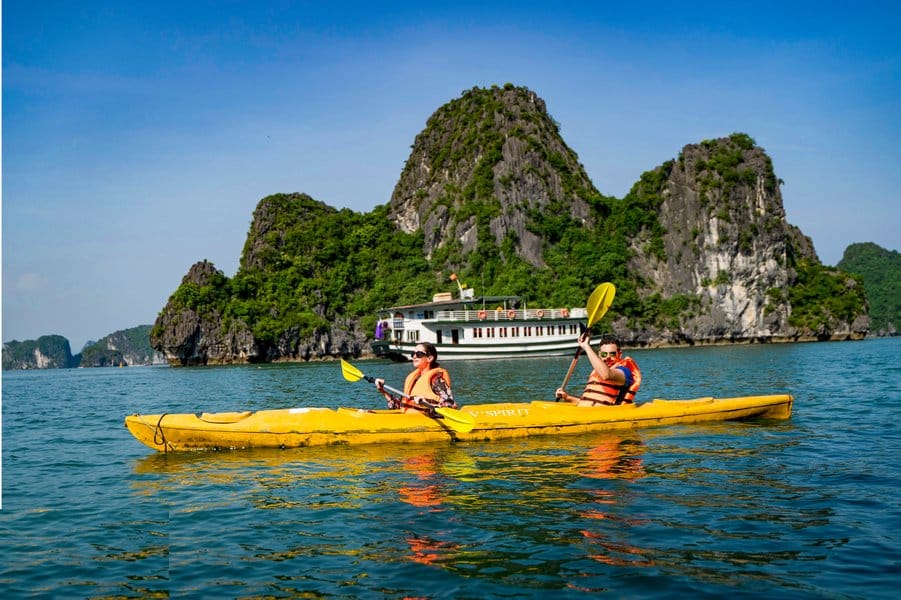 Recommended hotels for your family holidays: 
Wyndham Legend Halong 5* – Address: No.12 Ha Long Street, Bai Chay Ward, Ha Long City, Quang Ninh Provine, Vietnam
Royal Lotus Hạ Long Resort & Villas 4* – Address: Peninsula 2, Hung Thang, Urban Area, Hung Thang Ward, Ha Long City, Quang Ninh
Ninh Binh – "Halong Bay on land" 
It is about 90 km south of Hanoi capital. With three-quarters of the area being hilly, with diverse karst terrain, rich flora and fauna, many tourist resorts have been formed with beautiful natural landscapes, attracting tourists. Named as "HaLong Bay on land", Ninh Binh with its majestic natural scenery will bring your family memorable memories!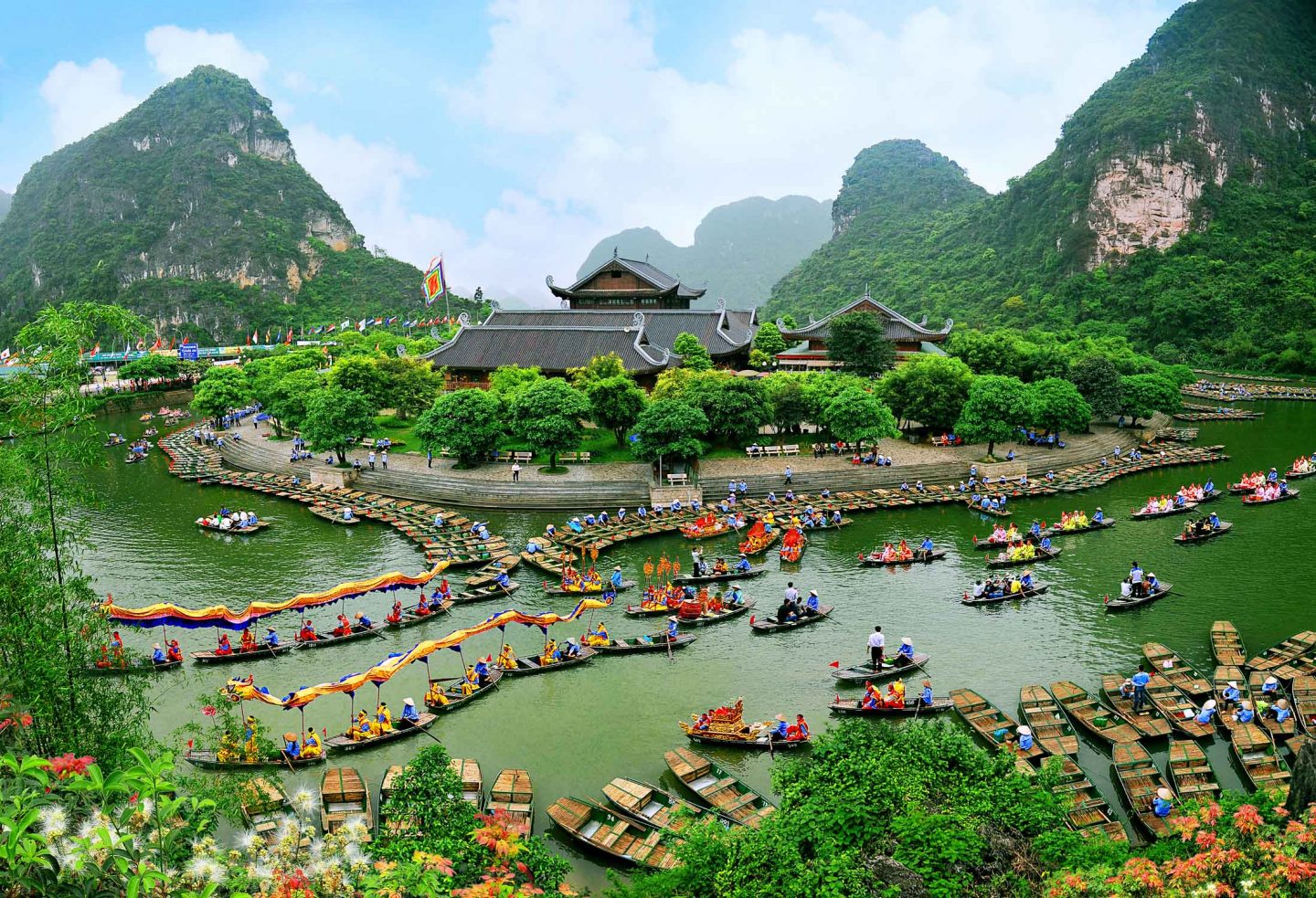 Recommended hotels for your family holidays: 
Tam Coc Garden 4* – Address: Hai Nham Hamlet, Ninh Hai Commune, Hoa Lu District, Ninh Binh Province, Vietnam.
Lalita Boutique Hotel & Spa Ninh Bình 4* – Address: Tam coc – Bich dong, Hoa Lu, Ninh Binh, Vietnam
Hoi An Ancient town – Vietnam's "little gem"
Hoi An is one of the attractive tourist destinations in the Central region for families that you should not miss. Not noisy, bustling, Hoi An owns a calm and ancient beauty. Come here, your family should experience slow cyclo to visit this romantic town or go for a walk with your kids. A trip to Hoi An is surely a great family bonding experience! Do not forget to enjoy many delicious dishes of Quang such as Cao Lau, Cau Mong veal, grilled spring rolls,…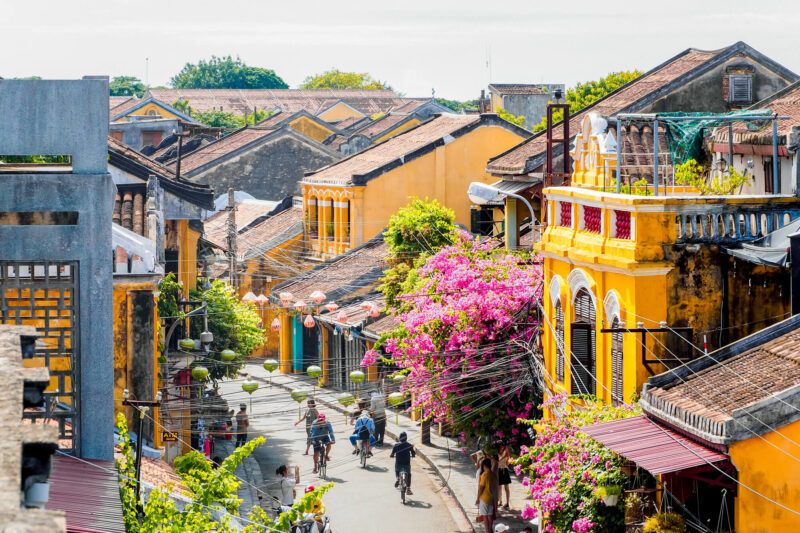 Recommended hotels for your family holidays: 
La Siesta Hoi An 4* – Address: 130 Hung Vuong, Cam Pho District, Hoi An, Quang Nam
Anantara Hoi An Resort 5* – Address: 1 Pham Hong Thai Street, Hoi An City, Quang Nam Province
Nha Trang – Pearl of the East Sea
Where to go for family vacations? Sea travel is always a trend for family tours. Nha Trang is famous as a beautiful coastal city that is very suitable for all members of the family, especially the elderly and children, to have fun and relax. Your family can not only immerse in the beautiful and poetic sea and island space, check in many famous attractions, but also enjoy many tasty seafood dishes. In addition, Nha Trang is also known as a place of many famous spiritual tourist destinations that are suitable for the whole family to visit, worship and pray for peace.
Recommended hotels for your family holidays: 
Six Senses Ninh Van Bay 5* – Address: Ninh Van Bay, Ninh Hoa, Khanh Hoa
The Anam Cam Ranh 4* – Address: Long Beach, Northern Peninsula Cam Ranh, Khanh Hoa, Vietnam
Phu Quoc – Charming "Pearl Island"
With many beautiful beaches, fresh air and countless attractions, Phu Quoc tourism is very suitable for a family tour. The entertainment spots for families to enjoy together must be mentioned such as VinWonders Phu Quoc, Vinpearl Safari Phu Quoc,… In addition, the pearl island also has so many delicious dishes, especially seafood which is attractive and good for family health. This is the ideal tourist destination suitable for everyone from children, Phu Quoc tourism to the elderly, young people,…
Recommended hotels for your family holidays: 
Novotel Phu Quoc Resort 5* – Address: Duong Bao Hamlet Duong To Commune, Kien Giang Province Phu Quoc City
L'Aruze Resort Phú Quốc 4* – Address: 64 Tran Hung Dao Duong Dong town Koh Phu Quoc island, Kiên Giang
Ho Chi Minh City – Vietnam's most significant economic center
If you are planning a trip to the South with your family, you must definitely visit Saigon – The city has a deep impression of the largest, busiest and most dynamic city in the country. Therefore, for a family trip, this place has many playgrounds for children, resorts for the elderly, entertainment places for the whole family,… The eateries, shops, restaurants with a very diverse menu make cuisine an indispensable pleasure for families to this place.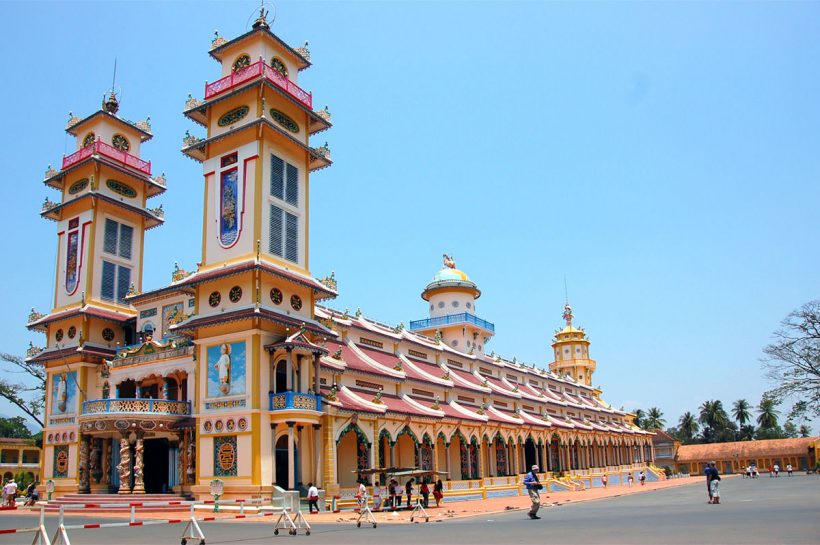 Recommended hotels for your family holidays: 
Lotus Central Hotel 4* – Address: 120 Cach Mang Thang 8 Street, Ward 7, District 3 Ho Chi Minh City, Viet Nam
La Vela Saigon Hotel 5* – Address: 280 Nam Ky Khoi Nghia Street, Ward 8, District 3, Ho Chi Minh City
Are you ready for a Family Holiday in Vietnam? We believe Vietnam will be the best destination to travel with your kids. Save this blog for your upcoming trip and wait for our tips for your family vacation!
Contact us:
Website: mettavoyage.com
Email: [email protected]
Hotline 24/7: + 84 989 383 572
Facebook fanpage: https://www.facebook.com/mettavoyage