The yoga training in Vietnam has developed massively for the last few years because of the good benefits that yoga brings. Not only does yoga help build strength and flexibility, reducing muscle pain and magically cure lots of physical health problems, it also connects deeply within your mind by meditation and relieves stress, raising mental awareness and positivity.
One reason why practicing yoga is so popular in Vietnam is that it is so easy to get accessed. Unlike gym or other kinds of workout, you only need a mat and a minimum of one hour to perform a session of yoga. With the increasing need for people to train yoga in Vietnam, there are multiple options to practice so you can choose what works best for you. Let's find out the most popular ways to do yoga in Vietnam in the next section.
1. Practicing in a yoga center
This is the most popular mean of practicing yoga in Vietnam. Yoga centers offer wide space for practicing, a certified teacher/instructor to lead the class, and multiple-choice classes throughout the day. There are a lot of centers located all around Vietnam with different price ranges so people can choose what is most suitable for them. A few famous names are Om Factory Yoga in Hanoi and Danang (link: https://www.facebook.com/omfactoryhanoi), Yoga Pod Saigon (link: https://www.facebook.com/yogapodsaigon), California Fitness and Yoga center with a few centers in big cities in Vietnam (link: https://www.facebook.com/cfycvn), etc…
The benefit of practicing in yoga centers is that you have other members to join you which creates a good atmosphere and the motivation to practice. You will also follow a teacher and your classmates if you are not clear about any pose or movement. This type of practice is suitable for anyone who gets bored easily or normally lacks the motivation to practice alone.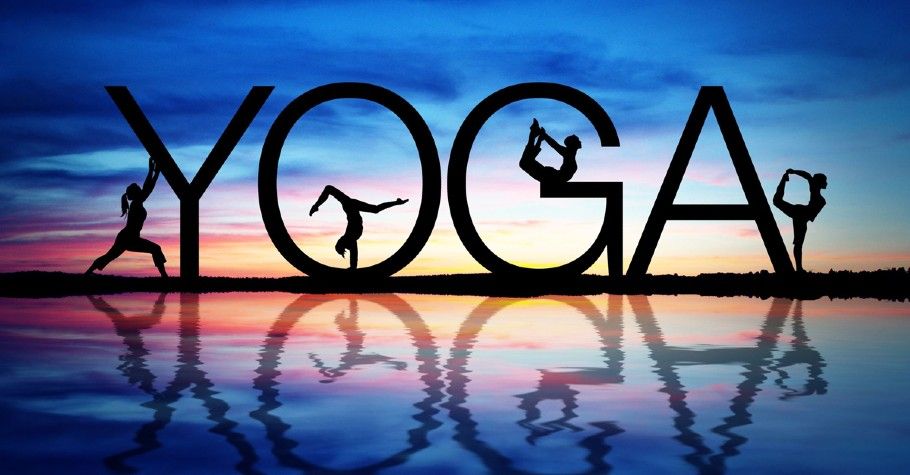 The centers usually have different types of class and time in one day for different needs of people, and they offer all the equipment needed so you don't need to prepare anything, it is quite easy to join the practice whenever you have time.
One disadvantage of this type of practicing yoga in Vietnam is that sometimes the teacher can not take care of everyone since the number of students in the class is quite high. So if you are a beginner and have lots of new things to get into, it might be hard for you to get along, and likely the teacher can not help fixing your postures very well.
2. Training with Personal Trainer (PT)
This special type of practicing yoga in Vietnam is suitable for beginners that never have experienced training yoga before. By hiring a certified Personal Trainer, you will get one-on-one training sessions in which the trainer will focus on only you and adjust your posture, as well as concentrate on the exercises that match with your level.
In Vietnam, there is a wide selection of experienced PT, both local and from India based on your preference. You might see yourself improving much faster by using this method, and you are free to exchange information with your trainer to get the best support for your practice.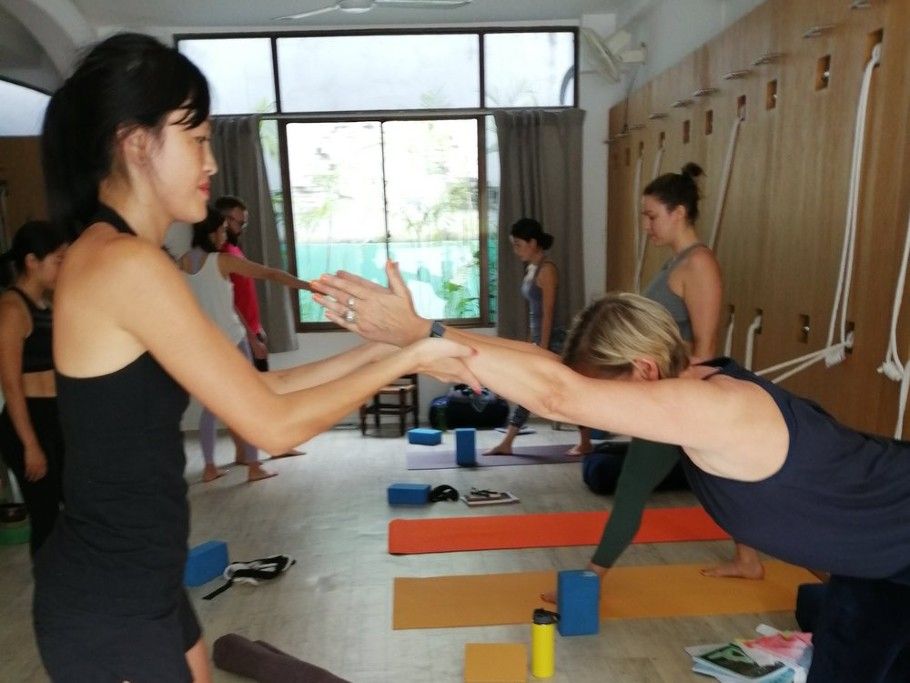 One more advantage of this is that the training session will depend solely on your schedule, and you can choose to practice at home so it will save some time off your busy day. However, the price of taking a private yoga session in Vietnam is much higher than going to a public class, ranging from $15 to $25 per session, so you might want to consider your budget before contacting a personal trainer.
3. Self-practicing
This type of training yoga in Vietnam is the easiest accessible for everyone. Many famous yoga gurus offer free training sessions on their Youtube or social media platforms, all you need is a yoga mat and you can practice at any time of the day and anywhere that you feel comfortable practicing, whether it's your house, in the park, at the beach or deep down in the forests with the green trees.
However, practicing on your own requires a more advanced level of skills, since you have to follow the video and try to adjust your pose at the same time with no help from any certified teacher. Beginners are suggested not to try this method since some of the yoga poses require certain skills and practicing the wrong way can lead to possible injuries. And free materials are often limited so it might take you a long time to find instructions to practice on the Internet.
4. Joining yoga retreat
Vietnam is known for its many amazing sceneries, from the beautiful mountains to the nice beaches, that's why choosing to join yoga retreats might be a good idea. The full tour will take place in 2 to 3 days, with different yoga, meditation, and healing sessions throughout the day combined with other outdoor activities. The number of attendees is limited and there will be several instructors leading different sections to make sure the experience is thorough.  This type of practicing yoga in Vietnam is a good chance for people to get away from normal life and enjoy both the stunning nature and yoga at the same time.
The yoga retreat in Vietnam has increased both in quantity and quality, they often offer choices of healthy food, accommodation, and transportation to make sure the customers' experience will be 100% relaxing and enjoyable. Many famous resorts namely Topas Ecolodge Sapa, 6senses Ninh Van Bay Nha Trang, Naman Retreat Da Nang etc…also offer yoga retreat experience all year round, people can come to stay at the resort and try out this experience.
One thing to put in mind is that you might need to arrange your schedule and be able to spend 2-3 days off, so sometimes it can be hard for people with a busy schedule. But in exchange, you can take a break from normal life, blending in with nature and taking relaxing and yoga to the next level.
In a world full of chaos and stressful things, we must take care of our body, mind, and soul. No matter what type of yoga training in Vietnam that you choose, please note that consistency is the key, so go for the one that you will be comfortable doing for the long term to achieve the best result.