Wellness is an active process of becoming aware of and leading towards a healthy and fulfilling life. Rather than just being free from illness, wellness is about balancing your physical, mental and social well-being. What better way to do that than yoga?
Yoga comes with numerous benefits for both body and mind. Not only does it enhance your health and increase your body flexibility, but yoga also helps reduce symptoms of stress, anxiety and depression.
If you have already been practicing yoga on a regular basis, it is not necessary that this routine is interrupted when you travel to Hanoi. And for those who would like to have a first try at this spiritual practice, this is the perfect opportunity for you.
Here are the top 5 yoga centers in Hanoi, Vietnam that will provide you with the best experience with yoga in Vietnam.
1. Om Hanoi
Location: 62 Ly Thuong Kiet Str, Hoan Kiem, Hanoi
Located in the center of Hanoi, Om Hanoi Yoga Studio & Vegetarian Café is one of the favorite destinations for yoga enthusiasts to practice yoga in Hanoi. Since 2014, Om Hanoi has been providing internationally-qualified Yoga classes, conducted by certified teachers from different parts of the world.
Om Hanoi aspires to share the ancient practice of Yoga and Meditation into the modern living conditions while incorporating the local practice and traditions of Vietnam with international standards. This is an ideal space to work on balancing and connecting with your body, mind and soul through yoga in Hanoi, Vietnam.
Whether you're a beginner or an experienced practitioner, Om Hanoi offers a great variety of yoga classes, workshops and interactive activities. Later, you can even enjoy a splendid meal from a diverse Vegan and Vegetarian menu at their café.
2. Nclub – Fitness & Yoga center
Location: 2 Hoa Lu, Le Dai Hanh Str., Hai Ba Trung, Hanoi
NClub – Fitness & Yoga center is a well-known premium fitness and yoga center in Hanoi, located in one of Hanoi's central districts. After operating for over 3 years, Nclub has successfully claimed their top position in the field of yoga and fitness training, thanks to the high-quality fitness facilities imported from Europe and professional trainers and staff.
NClub – Fitness and Yoga center offers a diversified range of yoga classes and courses, suitable for members of all ages and physical status. Most importantly, NClub yoga classes are conducted by well-qualified and professional instructors from India, from which yoga originated. This will guarantee you an exceptional and most authentic experience with yoga.
As a member of Nclub – Fitness and Yoga center, you will also have access to unlimited limited classes, as well as a great variety of facilities and services, including healthy food and beverage of your choice after a productive session.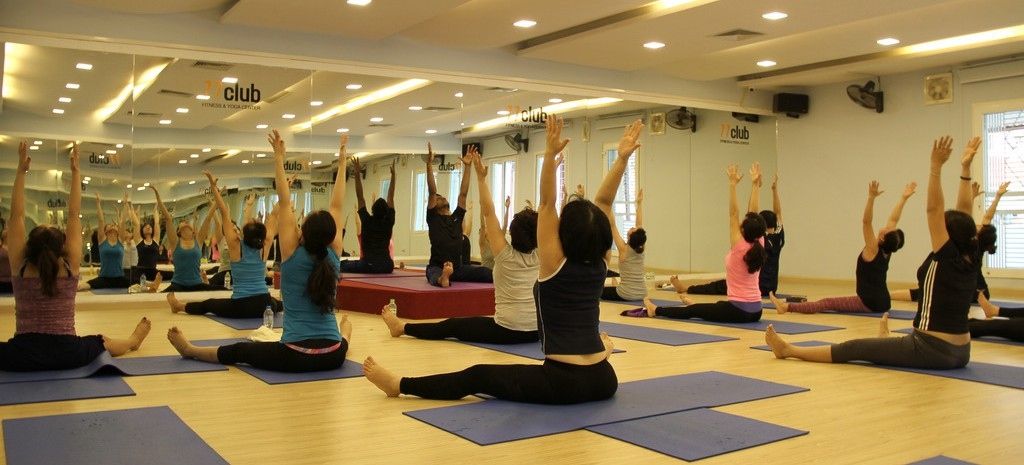 3. NShape Fitness
Location: 14-16 Ham Long, Hanoi / Level 3-4, Mandarine Garden, Hoang Minh Giam, Hanoi
Founded in 2009, NShape Fitness is one of the first premium fitness and yoga centers with a professional training and fitness system in Hanoi. NShape Fitness follows the mission 'to inspire every member to lead a healthy and energetic lifestyle to enjoy every moment in life'.
At NShape Fitness's high-quality training and yoga centers, you will experience exceptional service from the friendly and helpful staff as well as internationally qualified Indian yoga instructors. NShape Fitness offers a wide range of yoga classes for every age group and level that best suits the physical status and personal needs of their members. Moreover, NShape Fitness is the only yoga center in Hanoi to offer Hot Yoga, Partner Yoga and Laughter Yoga, three of the most favorable types of yoga globally.
NShape Fitness also provides fitness classes and recreational facilities for children, so you can get fit and spend quality time with your family at the same time!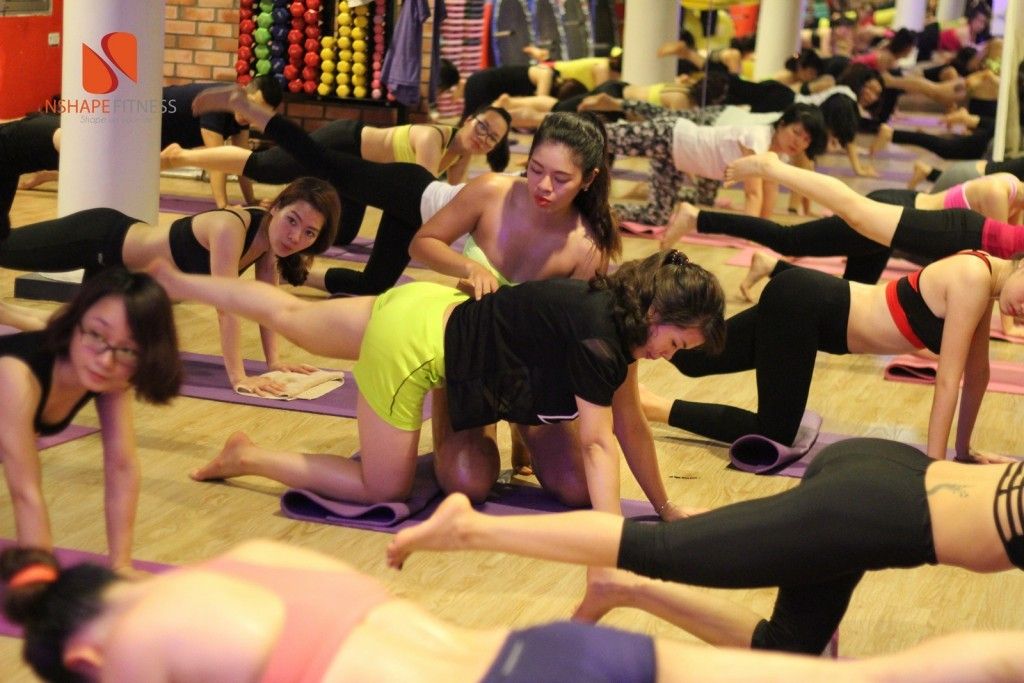 4. MoonYoga Studio
Location: No. 8, Alley 49 Van Bao, Hanoi
MoonYoga Studio is tucked away in a quiet lane on Van Bao street, just within a 5-minute walk from Lotte Tower on Doi Can street. MoonYoga is a beautifully large and bright yoga and pilates studio, an ideal yoga center destination for small and medium-sized groups of yoga lovers in Hanoi.
At MoonYoga Studio, you can decide among a wide range of different classes (pilates, yoga or krav maga), advanced and intense or slow or mindful, depending on your personal preference and fitness goals. You will be practicing in a fully equipped studio in a perfectly peaceful and quiet environment.
Most interestingly, MoonYoga Studio holds Meditation sessions every Tuesday and Thursday, so in case you're trying to find your inner peace, MoonYoga Studio is the perfect yoga center for you.
Not only in Hanoi but also many other places in Vietnam have yoga studios such as Da Nang. You can find yoga studios in Da Nang here: "Where to do Yoga in Da Nang Vietnam for foreigners"
5. Zenith Yoga Hanoi
Location: 6 Flr., No. 2, Alley 371, Kim Ma, Hanoi / Level 1-2, Westlake Suite Building No. 99B, 275 Au Co, Tay Ho, Hanoi
Zenith Yoga is the oldest and most proficient wellness and yoga center in Hanoi, with training facilities that meet all international standards. At Zenith Yoga, you will have access to a great variety of Yoga and Pilates classes, led by highly qualified Yoga/Pilates masters from all over the world. Apart from that, Zenith Yoga provides practical wellness courses and instructions, as well as an excellent acupuncture service, dedicated to the wellness of their Zenith community. 
Zenith Yoga also trains and fosters Yoga and Pilates teachers. So whether you are looking to make a career as a Yoga instructor or to start your spiritual journey with yoga, Zenith Yoga will make the ideal solution as a yoga center.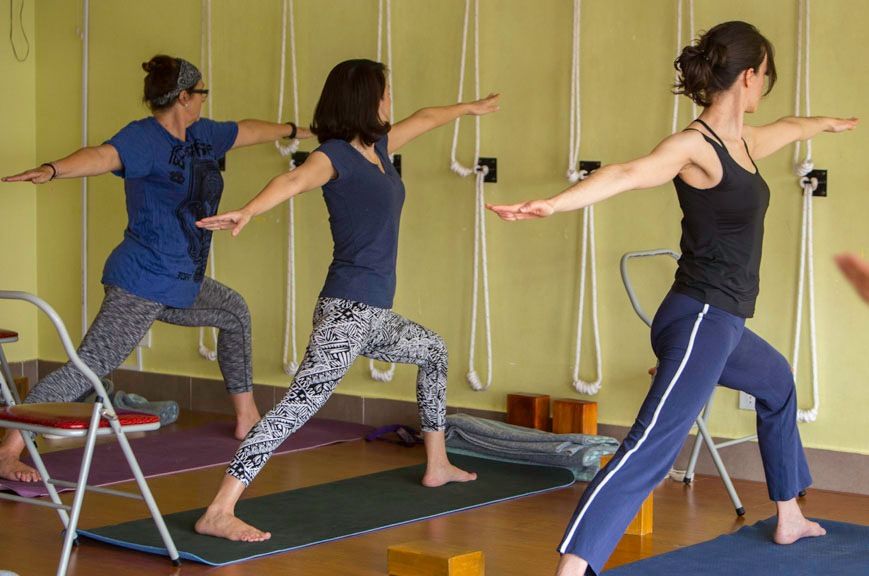 Yoga has become very popular in Vietnam in recent years for many of its benefits in maintaining wellness, especially when we suffer from an increasing amount of stress and anxiety from the fast-paced and bustling lifestyle. Whether you are traveling or staying in Hanoi for a period of time, why not take good care of your mind, body, and soul through yoga from one of our recommended yoga centers? You won't be disappointed.
Visit Metta Voyage now to get updates on interesting and useful information about wellness lifestyle & holiday!